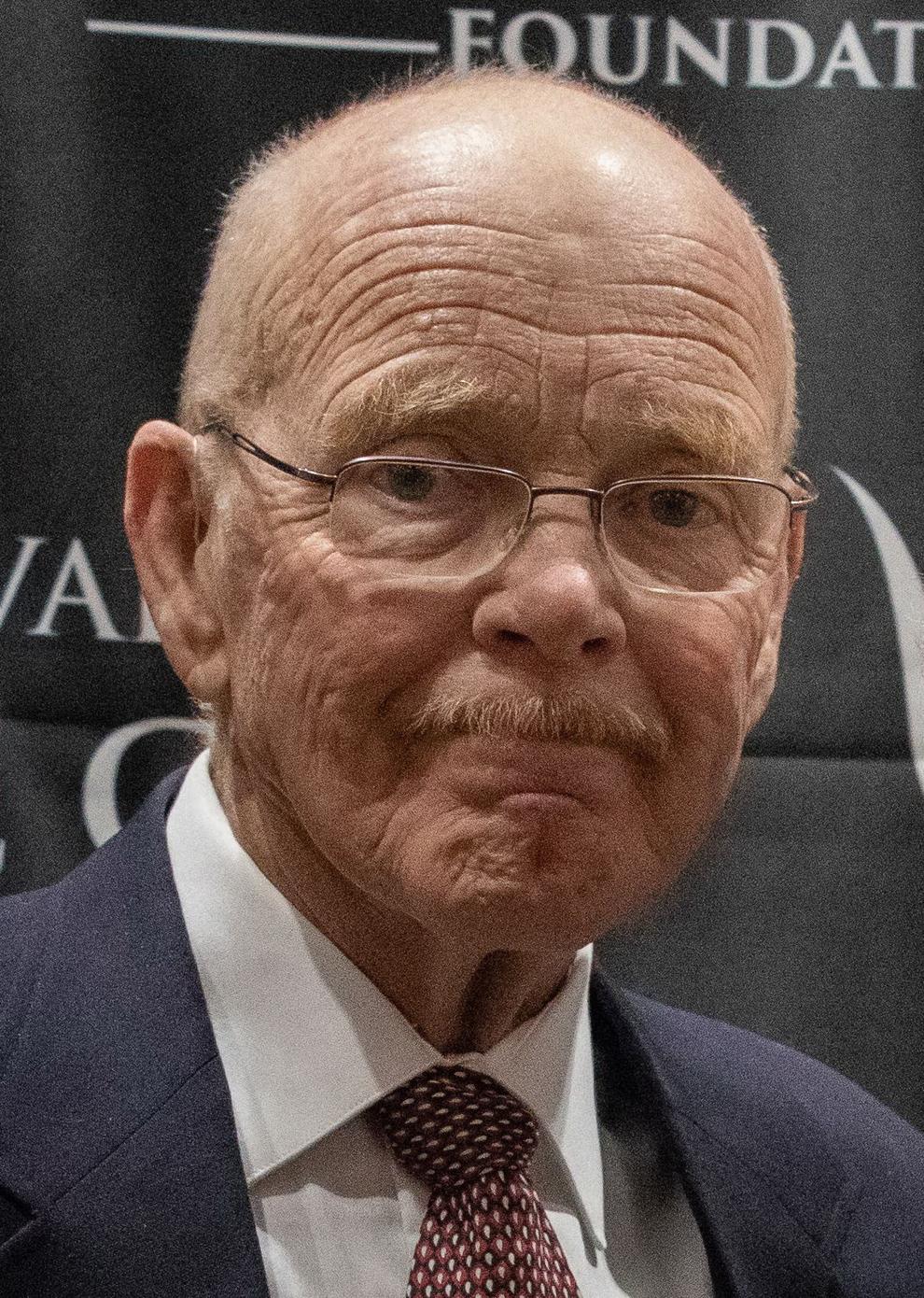 Long-time Wenatchee civic leader Dr. Terry Sorom passed away over the weekend from pancreatic cancer. Terry and his wife Suzanne have been instrumental in helping shape the community through their service to numerous civic organizations — their focus has always been the greater good.
Terry, an ophthalmologist, came to Wenatchee in the 1970s to work at the Eye & Ear Clinic, which is now part of Confluence Health. He retired in 2000.
This valley and region have thrived because of the initiatives he has been involved in, such as helping found the Community Foundation of North Central Washington — an organization that has transformed philanthropy in our region and will soon top more than $100 million in assets managed for donors and charitable organizations.
Terry was a past president of the Wenatchee Rotary Club and was also heavily involved in the Chelan-Douglas Land Trust and the Methow Conservancy. He was a past president of the Wenatchee Valley College Foundation.
Most recently, Terry helped lead the effort to develop and fund Kiwanis Methow Park in South Wenatchee. I had the opportunity to work with Terry on that campaign and appreciated his wise counsel and willingness to help complete that project.
He was also a frequent performer in the Wenatchee Follies, appearing one time in a ballet costume with Army boots, recalled friend Judy Conner.
In his spare time, he was fond of woodworking and was a near-professional photographer, Conner added. "He was one of the better presidents of Wenatchee Rotary because of that sense of humor," Conner said.
"He was a very, very bright guy; he was well read, well educated and just damn smart," said longtime friend and colleague Dr. Eliot Scull. He was also deeply devoted to his family. The sense of giving back to the community perhaps came from Suzanne's and Terry's Lutheran upbringing, he added.
Teri could be irascible and blunt with people, Scull remembered, and also was good at practical jokes. When they first became friends, they hiked up Birch Mountain and Terry threw an unfinished sandwich into the bushes. Scull, Ever the conservationist, walked behind terry and picked up the sandwich. He then realized that Terry was playing a joke on him.
For years, Terry was a favorite emcee around the valley at various charity events and recognition banquets. His deadpan delivery and sense of timing had people rolling in the aisles.
He and Suzanne were honored in 2007 with the Spirit of A.Z. Wells Award for outstanding contributions to Central Washington Hospital. The Wenatchee Valley College Foundation gave the couple its Outstanding Friend of the College award earlier this year.
A graduate of Luther College in 1962, Terry received the college's distinguished service award in 2012.
Our valley and our region will dearly miss Terry's outstanding leadership, his humor and commitment to building healthier communities. His legacy of service will be remembered and celebrated for years to come.
Thanks, Terry, for being a role model of community service and showing us what really matters in life. You will be greatly missed by all of us.