Sasha Sleiman, 34
Housing program coordinator, Chelan County; East Wenatchee City Council member
Sasha Sleiman, who grew up in the Wenatchee Valley, earned a bachelor's degree in political science from Western Washington University. She was involved in the Washington Student Lobby, Associated Students of Western Washington University and was appointed by then-Gov. Christine Gregoire to serve as the student representative on the state's Higher Education Coordinating Board.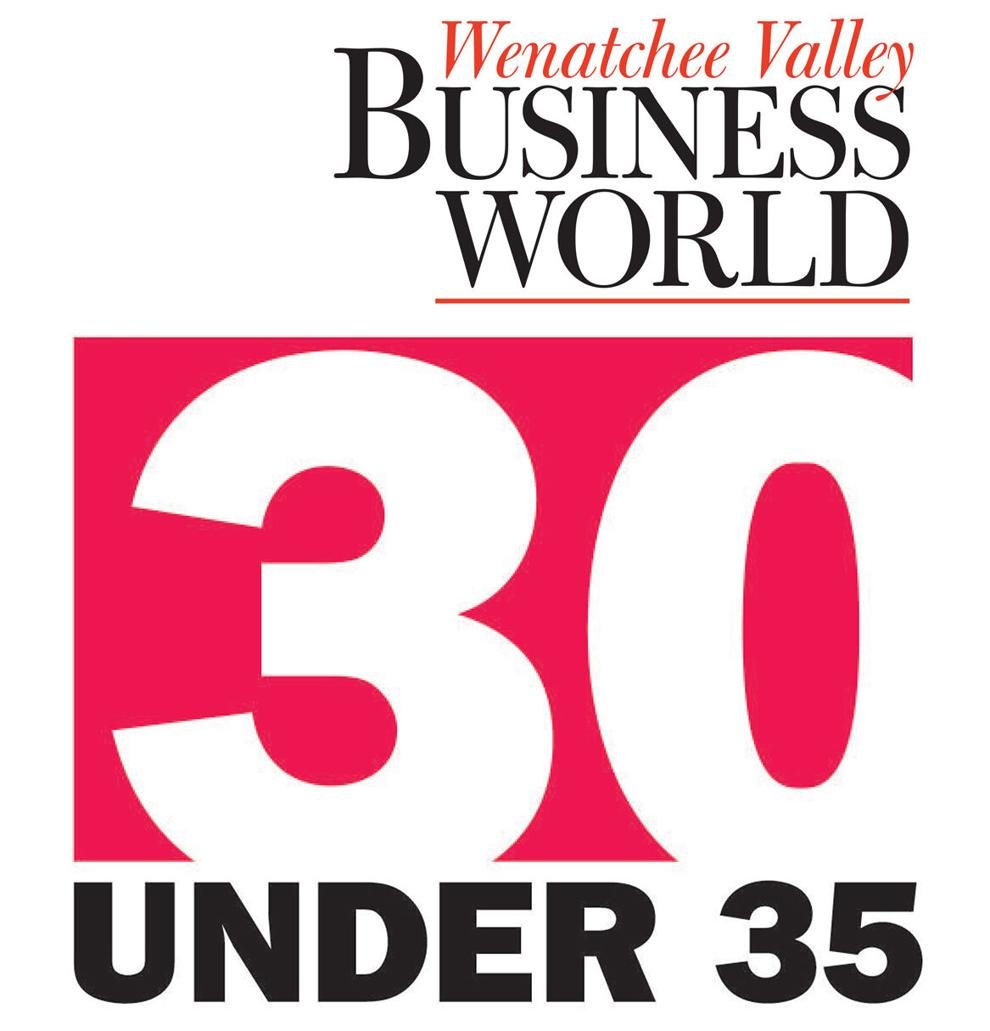 Sleiman went on to continue her education to earn a master's degree in international policy, which included an internship at the United Nations where she assisted in the execution of the first-ever global Arms Trade Treaty. She spent the next six years in New York, working in retail management and for an executive search firm, before returning home.
Once back in the valley, her role as a community leader bloomed. She was appointed to the East Wenatchee City Council and hired as the government affairs director at the Wenatchee Valley Chamber of Commerce in early 2020, just weeks before the pandemic shuttered the economy. In late May this year, she was hired as Chelan County's new housing program coordinator and, in November, was officially elected to the city council seat to which she was appointed.
Q: What accomplishments are you most proud of?
A: I am most proud of the work I've done with partners in the community and my colleagues at the chamber in response to COVID-19. It is hard to keep track of all the things that took place in the long days and sleepless nights during the height of the pandemic. Our community came together in a way I would have never experienced back in NYC.
I was able to help businesses fight for their survival by synthesizing information and distributing to them timely.
The WVCC team distributed thousands upon thousands of masks, purchased by Chelan and Douglas counties and the cities of Wenatchee and East Wenatchee, to businesses and the general community.
I am so proud of the place I call home and of my work with the incredible people who live here. We are coming out of the ashes of a horrible pandemic, everyone's lives have been touched by death, loss, stress, inconvenience, unforeseen success, guilt, reinvention, rediscovery and reconnection.
I feel privileged that I could contribute positively throughout the pandemic helping businesses find and receive grant money or other aid, getting information to the community timely, participating in critical conversations, convening stakeholders and providing a safe space for open dialogue as we planned what to do next.
Q: Who or what inspires you to be successful?
A: My family. I come from a family of very hard workers who have made incredible strides for themselves and their families. My father is an immigrant from Lebanon who came to the United States with limited resources and enough English to get by.
My mother is a respiratory therapist born to a preacher and a teacher in the rural Midwest. She has worked 12-hour days my whole life, while raising my sister and me. During the pandemic she treated the sickest COVID-19 patients in the ICU, pushing back her retirement by a year to continue to serve our sickest in this time of great uncertainty.
My parents, and their parents before them, worked hard and redefined success for their families. They have supported my passions, expanded my horizons by giving me the opportunity to travel, obtain an education and put a roof over my head.
My sister, four years younger than me, inspires me to be my best. My sister sees the world in ways that I don't always have the capacity to; her creativity and love of people and passion for justice for all inspires me to do more, better.
— Nevonne McDaniels, World staff