Cashmere Mill Site dedicated 
CASHMERE — From a lumber mill to a business park with two new buildings, property along Sunset Highway has been transformed.
The process was completed Sept. 16 with the dedication of the redeveloped Cashmere Mill Site.
Gov. Jay Inslee joined other elected officials, business leaders and residents to celebrate. He said he was excited about jobs being added in Chelan County.
The Port of Chelan County bought the 32.5 acres for $1.5 million in 2008. A $6.6 million cleanup and road improvement project through the state Department of Ecology and Community Economic Development Revitalization Board followed.
Louws Truss bought 4 acres in 2017, and last fall the port broke ground on two 16,500-square-foot industrial buildings. It's secured two anchor tenants: Hurst International, a fruit label printer and equipment manufacturer, and Blue Spirits Distilling.
"Our technology, which is printed on demand, allows for specific information on that single label of a fruit to be traced back all the way to the orchard," said Ari Lichtenberg, president and CEO of California-based Hurst International. "This way, the entire supply chain can find out where that produce comes from and where it goes to, and the consumer has the ability to recognize that that product has complete traceability and food safety attached to it."
Jeffrey Soehren, managing member of Blue Spirits Distilling, said the company now sells its products at more than 400 locations statewide, including Leavenworth.
"This facility here will allow us to grow outside the state and will actually allow us to grow internationally," he said. "We have a licensing agreement that will allow us to move substantially, grow substantially larger, and actually become the largest distillery in the state. This is entrepreneurialism at its best."
NCRL and Worksource partner to bring community resources to Chelan
CHELAN — North Central Regional Library is hosting community resource specialists from WorkSource, SkillSource, Wenatchee Valley College and OIC of Washington for office hours at the Chelan Public Library once a month this fall.
"Building partnerships to strengthen communities is part of our core mission as a public library," said Amanda Brack, NCRL's adult services manager. "There are so many wonderful resources offered by community organizations based in Wenatchee who provide services to the broader region of North Central Washington. NCRL is excited to play a role in making these resources more accessible across NCW through our branch library locations."
Community resource specialists will be at the Chelan Public Library from 10 a.m. to 4 p.m. on Oct. 21, Nov. 18 and Dec. 16. During these hours, they will provide help to job seekers. The resources and services will include resume review as well as assistance searching and applying for jobs. Specialists can also help individuals determine whether they qualify for additional support in pursuing education, training, and employment.
Walk-ins are welcome and no appointments are needed.
Assistance will be available in English and Spanish.
On Oct. 21, the Department of Social and Health Services will also be present with its Mobile Community Services Office parked outside the library, staffed by experienced program specialists who are able to determine financial eligibility for cash and food assistance programs.
Leavenworth buys DOT lot for parking
LEAVENWORTH — The city has purchased 1.62 acres of state Department of Transportation land along Highway 2 for parking.
The cost was $526,076.53 for the lot at 240 Highway 2 near the corner of Mill Street, according to a Sept. 13 city news release. The city and DOT began seriously discussing the property in 2015, and the sale was finalized Sept. 11.
City Administrator Joel Walinski said he's not sure exactly how many parking spaces will be added, but that striping to designate stalls can result in 30% to 40% more parking.
"It's been used for parking for quite a few years," he said of the purchased property. "The other piece is that it's an undeveloped site. It does need some improvements, and the city knew that as long as the DOT owned the property it limited what the city could do with the property. Providing parking isn't something the DOT gets involved with."
Walinski said surfacing and lighting are two improvements that should be made. The Parking Advisory Committee will develop recommendations for the City Council on any potential changes or parking regulations for the lot.
"Right now it's a dirt lot and it's fairly unregulated, meaning a lot of people use it for a lot of different things," Walinski said. "What I've noticed over the last two or three summers is a number of people illegally camping out there in their RVs. A lot of people store their vehicles there. A lot of people do park there and jump on the Link bus, so we have to fit that into the equation."
According to the release, DOT will retain part of the property that includes its maintenance facility, vehicle and equipment parking, and fuel facilities. Walinski said he was grateful to the department for keeping the sale process moving over the years.
Man to pay for damage during drive in mall
WATERVILLE — A drive through the Wenatchee Valley Mall will cost a 32-year-old Rock Island man almost $47,000.
Francisco Samuel Kehoe destroyed a glass entryway May 8 when he drove a BMW wagon into the mall.
On Sept. 9, he was ordered by Douglas County Superior Court Judge Brian Huber to pay $46,892.81 in restitution to New York-based NAMDAR Realty Group, which owns the Wenatchee Valley Mall.
The bizarre scene was captured on video by a shopper as Kehoe slowly navigated the concourse and then left through the smashed doorway.
Kehoe was arrested by East Wenatchee police on Valley Mall Parkway shortly after the incident. He told the arresting officer he'd taken methamphetamine and heroin earlier that day, according to a probable cause affidavit filed May 9 in superior court.
Kehoe later pleaded guilty to first-degree malicious mischief, possession of meth, DUI and reckless endangerment. He was sentenced in June to a year and a day in prison.
He's being held at Airway Heights Corrections Center outside Spokane.
Okanogan-Wenatchee National Forest gets a new supervisor
WENATCHEE — Kristin Bail has been on the job as the new Forest Supervisor of the Okanogan-Wenatchee National Forest for about two weeks now as of mid-September.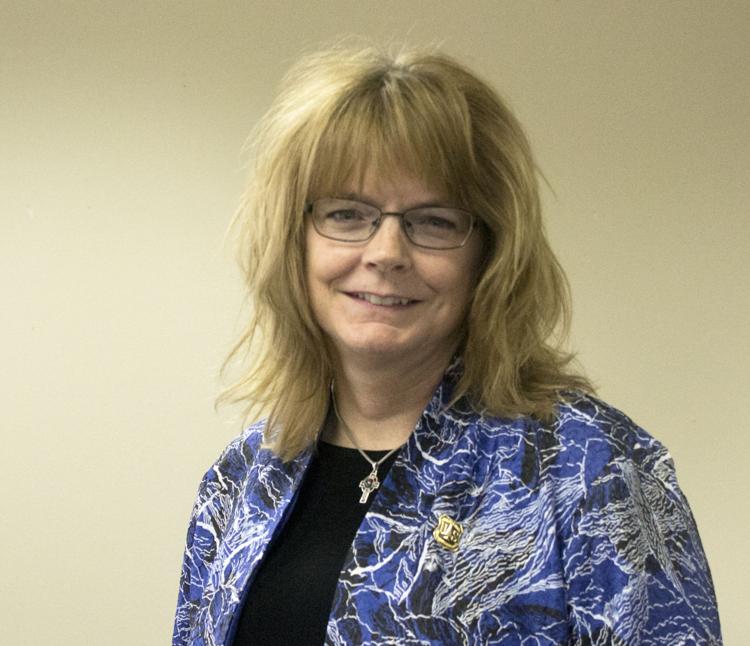 "Moved into my house literally yesterday and with an epic mess going on in my house right now," Bail said with a laugh.
She is replacing Mike Williams, who retired May 17. Before coming to Wenatchee, Bail worked in Washington, D.C., as acting director of the U.S. Department of Agriculture's Watershed, Fish, Wildlife, Air and Rare Plants office. She has also worked as a forest supervisor in North Carolina, a deputy forest supervisor for the Coconino National Forest in Arizona and a district ranger in Ochoco National Forest in Oregon.
Bail grew up in Phoenix and and graduated from Washington State University with a degree in geology, she said. She was interested in taking the job here, because she wanted to return to the Western United States.
"I just love it here and I'm really grateful to be here and be back working close with communities and folks on the ground and getting my hands on daily resource issues," she said. "You miss that in D.C. because that role is more about policy. And here you're at the forefront of making that policy happen."
She describes her philosophy for the National Forest as focusing on collaboration and public service. She wants to work with communities and organizations and respond to their concerns and interests.
"We definitely want to work and strive to be good neighbors to our communities," she said. "To work on behalf of the public with our partners."
'Remembering where I came from': Salon owner gives back
WENATCHEE — At a shelter in California, a man named Fred excitedly told Tiffany Bruehl the haircut she gave him would land him a job.
She didn't think much of it, but appreciated his gratitude.
"The next month when I came back, Fred had a job," she said. "I walked in and he ran to me, gave me the biggest hug, cried his eyes out and just thanked me profusely. That was huge."
After moving back to Washington, Bruehl opened The Hair Loft on Wenatchee Avenue, a couple of doors down from Lighthouse Christian Ministries. Both have since relocated to Orondo Avenue and Columbia Street, respectively.
"I was a struggling single mom but managed to open a shop again," said Bruehl, 39. "They kind of came and welcomed me into the neighborhood."
She volunteered to cut hair there, as she did in California. Her sons, then elementary school age, would eat snacks while visiting with the clients, who became close friends with the family.
That was 2010, and Bruehl has been helping at the ministry — whose services also include meals and shelter for those in need — ever since.
As The Hair Loft grew, her employees got on board. They started out cutting hair at Lighthouse once a month but eventually put in stations and expanded their free services to twice a month. Bruehl's goal is to increase that to once a week.
She's also gotten other salons involved, including A Shear Obsession in Wenatchee, Lisa's Sunshine Salon in East Wenatchee and A Cut Above in Cashmere. Others have signed up but haven't yet volunteered.
On Sept. 10, Bruehl chatted with Dean Hummel about everything from golf to online dating as she styled his hair.
Hummel, 58, said he's been with Lighthouse for four or five years and is usually there every other day. This was his first time getting his hair cut at the ministry.
"I'm not getting younger, and I want to look clean-cut," Hummel said. "You don't look better being old and scruffy. The old scruffy look doesn't work for me. I like it short on the sides and longer on the top."
Tuesday was also the first time Linda Garibay got her hair cut at the ministry.
Garibay, 68, said she and her husband have been going to Lighthouse for seven or eight years and she's there each day for breakfast and dinner. She brought her high school senior picture to show the haircut she wanted.
Heather Collins, an employee at A Cut Above, complied, giving her a shorter style with bangs.
Collins said she'd been searching for a way to contribute and a Facebook post from Bruehl inspired her to get involved. Tuesday was her first time volunteering at Lighthouse, and she plans to continue.
She said she enjoys meeting new people and hearing their stories.
"I've never really struggled, but I'm trying to teach my kids that everybody deserves a chance ... and this is one way I can do that," she said. "Plus, when you have people in your chair, you are really able to talk to them and connect with them."
Leavenworth passes new development incentives
LEAVENWORTH — The Leavenworth City Council unanimously passed building regulations Sept. 10 to incentivize development and increase housing density.
The "planned development" building regulations would allow developers to build in the city without some of the zoning restrictions that would normally apply, said Lilith Vespier, Leavenworth's development services manager. The projects that can use these regulations include a minimum 6,000-square-foot affordable housing project or a minimum 24,000-square-foot project.
"The planned development regulations have been on the books for over 40 years and they have only been used three times and developed once," Vespier said. "So, we wanted to review them and put in more incentives to encourage developers to create more density and provide a variety of housing."
The base zoning regulations would still apply, so a hotel couldn't go into a residential neighborhood, she said. But it would allow a developer to reduce setbacks and create smaller lot sizes.
"The planned development does allow for a small portion (of residential), 10%, to be commercial," Vespier said. "But that commercial is limited to supporting the neighborhood — say, a small coffee shop or a dry cleaners."
The ordinance also ensures that height limitations on the underlying zoning must be obeyed, she said. So a five-story apartment building couldn't be built next to a residential home.
The regulations eliminated reduced parking options for affordable housing projects, requiring one parking spot per 1,500-square-foot house, Vespier said. Some members of the public were concerned due to the limited amount of parking available in the city.
The regulations also clarified that yards don't count for open space and made shared parking agreements permanent for the life of a development, she said.
Open space is natural areas like courtyards, play structures or open fields that some developments are required to build. Shared parking is an agreement between two buildings to share a parking lot, like between a church and a natural food market.
NCRL, Worksource partner to bring community resources to Chelan
CHELAN — North Central Regional Library is hosting community resource specialists from WorkSource, SkillSource, Wenatchee Valley College and OIC of Washington for office hours at the Chelan Public Library once a month this fall.
"Building partnerships to strengthen communities is part of our core mission as a public library," said Amanda Brack, NCRL's adult services manager. "There are so many wonderful resources offered by community organizations based in Wenatchee who provide services to the broader region of North Central Washington. NCRL is excited to play a role in making these resources more accessible across NCW through our branch library locations."
Community resource specialists will be at the Chelan Public Library from 10 a.m. to 4 p.m. Oct. 21, Nov. 18 and Dec. 16. During these hours, they will provide help to job seekers. The resources and services will include resume review as well as assistance searching and applying for jobs. Specialists can also help individuals determine whether they qualify for additional support in pursuing education, training, and employment.
Walk-ins are welcome and no appointments are needed.
Assistance will be available in English and Spanish.
On Oct. 21, the Department of Social and Health Services will also be present with its Mobile Community Services Office parked outside the library, staffed by experienced program specialists who are able to determine financial eligibility for cash and food assistance programs.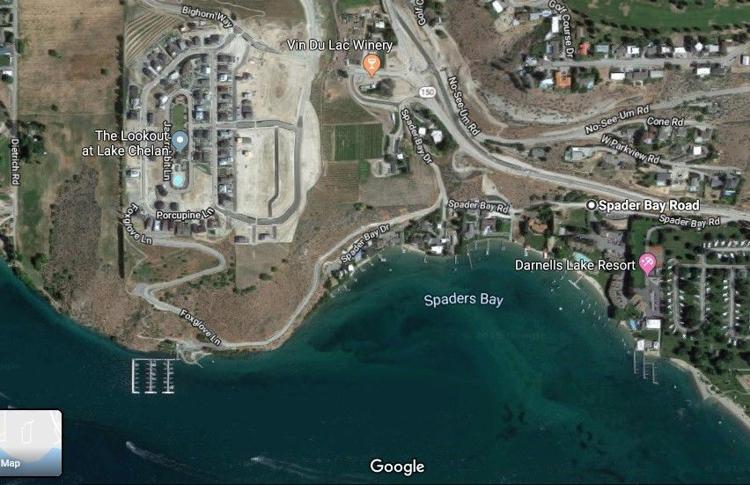 Chelan looks to buy Spader Bay property
CHELAN — The city is looking to buy 9.8 undeveloped acres off of Spader Bay for public access, a proposal that is controversial among residents.
The City Council on Tuesday authorized Mayor Mike Cooney to enter into a purchase and sale agreement with sellers Terri O'Neal and Linda Evans Parlette. The property is $400,000, but the city estimates the total cost, including improvements, would be about $1 million.
Chelan has 120 days before making a final decision, extended from 90 days after councilmembers and residents raised concerns about what they said was a rushed process. The council would also have to give final approval.
City Administrator Mike Jackson said the city could terminate the agreement for any reason within that 120-day period.
"The intent of that was to be able to make some commitment to the seller if they accept these terms and allow the city to expend the time and energy to develop plans for the site and to work toward securing easements, which is difficult to do if there is not some level of commitment on the city's behalf," he said.
The council on Aug. 27 approved a contract with J.A. Brennan Associates to assess potential lake access sites, including Spader Bay. Jackson said the city could add a trail, boat launch or pier, picnic tables and benches to Spader Bay.
Jackson said the property doesn't have deeded access, so the city would have to negotiate for that. It would also have to determine a funding source.
According to information Jackson provided to the council, using city revenue is risky because the money might be needed later. Another option would be to use Real Estate Excise Tax (REET) funds, but those are based on real estate transactions and therefore are unstable.
Jackson said the debt service would be about $74,000 per year for 20 years. The city has also already committed to use REET funds on several other projects.
About 60 people packed the council chambers Tuesday evening, and 15 spoke out against the purchase. Only the real estate agent handling the sale raised his hand when everyone was asked who was in favor of the proposal, but a few hands went up when asked if they'd prefer for a developer to build homes on the property.
Councilman Ray Dobbs, who with Councilwoman Erin McCardle voted against authorizing the purchase and sale agreement, said other organizations like the trails alliance or land trust could preserve the open space instead of the city.
Wenatchee gets hit by floods, again
WENATCHEE — It's becoming a pattern this year.
Store owners shut down or temporarily halted business Tuesday on Wenatchee Avenue so they could clean up from flood waters caused by slow-moving thunderstorms. Potholes caused by the high water table reappeared in roads just repaired by crews. South Lakeshore Road in Chelan also closed due to debris coming from Slide Ridge, again.
It was a localized storm cloud that passed over the valley this time, though, said Amanda Young, a National Weather Service meteorologist in Spokane. It dropped as much as an inch of rain in some areas in East Wenatchee, while some parts of Wenatchee didn't see any rain at all. A Manson rain gauge reported 0.16 of an inch.
Another storm system will arrive Friday and there will be more rainfall, Young said. The weather will be unsettled and there will be infrequent rainfall Saturday through Sunday.
"We've been talking about it," she said. "It seems like fall is going to be a little earlier this year."
American Shoe Shop and Vermilyea Pelle were two businesses impacted by the flooding. They occupy the same storefront space at 126 N. Wenatchee Ave. Employees used a squeegee to press the water out of the store's carpet Tuesday morning.
It is at least the second time this year that the two stores have flooded, said Seth Murray, a Vermilyea Pelle handmade goods craftsman. The drain in the parking lot has been backing up, causing the water to flow into the store like a stream at least an inch thick.
Murray scraped the carpeted floor again and again, scooping up huge, frothy waves of water that they then pushed out the front door.
"They redid the drain in the parking lot this spring and somehow during that process one of the backflow preventers I think was broken or maybe even taken out," he said. "It seems like once you get enough rain water, it starts coming out of the drains and this is the lowest point."
They will bring in fans and humidifiers to dry out the shop, Murray said. It will take three to four days. It doesn't appear that any of the merchandise was damaged, but the drywall is a bit of a concern.
"We're getting good at it, though," said Dustin Spencer, Vermilyea Pelle owner.
A daycare closes as the state imposes new regulations
EAST WENATCHEE — Carolyn Hall-Marlin's daycare in the basement of her house in East Wenatchee is filled with memories.
The heights of dozens of children are inscribed on a door frame and one of her walls has been turned into a mural of graduation announcements and photos of smiling young adults. It was Hall-Marlin's last day in operation, though, on Aug. 29. She is closing up shop after 21 years, because she doesn't feel she can complete new requirements for daycare operators made by the state Department of Children, Youth and Families.
"I thought, I'm 67 years old, I'm not going to do that," Hall-Marlin said.
Hall-Marlin tears up as she talks about closing her daycare. She still gets invited to birthday parties and soccer games for kids who have long since left her care.
"I would go to all their birthday parties of kids that are in high school now," she said. "They still call and invite papa and I to all this stuff. So, it is not just making money, I'm kind of part of their family."
A new set of daycare regulations went into effect across the state on Aug. 1 and affect 168 daycares registered with the state in Chelan and Douglas counties that provide for 2,688 children. Most of the changes simplified existing rules, said Debra Johnson, a spokeswoman for the state Department of Children, Youth and Families.
The regulations also require daycare operators, or directors, to obtain 47 college credits focused on early childhood learning by Aug. 1, 2024, according to state Department of Children, Youth and Families' documents. Everyone else working inside a daycare must receive at least 12 college credits.
Dozens of daycare workers protested outside the state Department of Social and Health Services building in Wenatchee Aug. 1 saying the regulations were too strenuous. The daycare operators said that many would likely have to close because of the new rules.
Suspect arrested in Ernie's robbery
WENATCHEE — Police arrested a 16-year-old boy Sept. 3 in connection with an armed robbery at Ernie's Grocery in Wenatchee.
Two robbers were masked when they entered the store by the intersection of Orondo Avenue and Miller Street just before 10 p.m. Aug. 30, took money from the clerk at gunpoint and then fled on foot, Wenatchee Police said in a news release Thursday.
According to a probable cause affidavit filed in Chelan County Superior Court, the suspects took $763 from Ernie's.
Police identified the boy after a witness reported seeing the boy near the store prior to the robbery wearing the same clothes and with another person who was wearing a mask, the release said.
The boy was arrested at his home on suspicion of first-degree robbery, second-degree theft, aiming a firearm and unlawful possession of a controlled substance with intent to deliver.
The boy denied any involvement in the robbery, the affidavit said.
During a search of his home in Wenatchee, police found a "significant quantity" of LSD wrapped inside more than $300 in cash, the release said.
The 16-year-old boy is being held at the Chelan County Juvenile Justice Center. The second suspect remains unknown and at-large.
Anyone with information related to the case is asked to contact Det. Erik Bakke at 888-4256 or through RiverCom Dispatch at 663-9911, reference case number 19W12563.
101-acre property along Eastmont Avenue for sale
EAST WENATCHEE — A property with 101 acres of mostly vacant land along Eastmont Avenue is for sale for $2.9 million.
The property is on the northeast corner of the Eastmont Avenue and Sunset Highway intersection.
It's currently home to an orchard, but the land is prime for redevelopment due to its location and zoning, said real estate agent Laura Mounter, who's listing the property.
The property, which is owned by the Huehn family, is made up of seven parcels that stretch across several commercial and residential zones.
The property is also within the footprint of Wenatchi Landing, a development project championed by the Port of Douglas County. The first step in that project, extending the sewer system up from East Wenatchee, received legislative funding this year.
"It's about the last undeveloped area. It's kind of this little jewel waiting to be polished up," Douglas County Sewer District Manager Bernita Landers said of the Wenatchi Landing area in April.
The land is also just a few hundred yards away from a 1,544-acre property that was listed for sale in June.
Douglas County PUD proposes 3% increase for large commercial customers
EAST WENATCHEE — Around 200 large power customers — including data centers, cryptocurrency miners, agriculture warehouses and some grocery stores — would see a 3% power rate increase under the Douglas County PUD's proposed 2020 budget.
The 3% rate increase would bring in roughly $260,000 a year, which would be put into the utility's reserves, spokeswoman Meaghan Vibbert said.
The proposed increase would only affect the highest-tier customers that use more than 50,000 kilowatt-hours of power. The average residential customer won't be affected, Vibbert said.
The highest-tier customers now pay $0.0244 per kWh, compared with $0.0233 in tier 1 and $0.0240 in tier 2, according to the PUD's website.
The tier 1 users last saw a rate increase in 2013, she said. Then in 2017 they were switched to monthly billing, which resulted in a flat $3-a-month fee hike.
Users in the upper two tiers saw their rates increase by 1.5% first in 2017 and again in 2019, she said.
This proposed rate increase is not related to the utility's active moratorium on new data centers and cryptocurrency miners, Vibbert said. That moratorium began in May and is expected to run through the end of the year.
The increase is part of the utility's distribution system budget, which is expected to have $32.3 million in capital improvements next year.
A public hearing on the PUD's budget is set for Oct. 14 and public feedback will be accepted until Dec. 9.
New East Wenatchee roundabout planned
EAST WENATCHEE — A roundabout is coming to Third Street Southeast and Highline Drive. Construction is expected to start in the spring on the one-lane roundabout, which should be completed by fall 2020. Sidewalk and crosswalk upgrades are also planned for the intersection. The total project cost is about $875,000 between engineering and construction. A $743,750 grant from the state Transportation Improvement Board is going toward the project.
State sales tax to go toward affordable housing
EAST WENATCHEE — Part of the sales and use tax the state collects within the city will help address affordable housing.
A law the Legislature passed this year created a revenue-sharing program for cities and counties. The East Wenatchee City Council on Tuesday voted to participate.
"The program doesn't actually increase any sales tax that's collected in the city or change any of the rates," Community Development Director Lori Barnett told the council. "We basically just share it with the state."
East Wenatchee is eligible to receive .0073% of the sales and use tax collected by the state, Barnett said, amounting to $34,640 annually. The program expires in 20 years.
Barnett said there are no specific plans yet, but the funding can be used for acquisition, construction or renovation of affordable housing facilities, or operations and maintenance costs of affordable housing programs. Because East Wenatchee has a population of less than 100,000, the money can also go toward rental assistance.
Funding must be used to help people whose income is at or below 60 percent of the city's median income.
The city of Wenatchee distributes local homeless funds. The Chelan-Douglas Homeless Steering Committee guides the planning and funding distribution processes.
Barnett suggested to the council that the sales tax money could be added to the pot.
Marijuana setback reductions will remain
WATERVILLE — Douglas County commissioners on Tuesday approved keeping marijuana setback reductions in place.
The commission in September 2018 adopted an ordinance that reduced the 1-mile setback for outdoor cannabis farms to a half mile if the edge of the farm fence was at least 1,000 feet higher in elevation than the nearest point of the urban growth boundary.
Commissioners voted Tuesday to remove the ordinance's expiration date of Sept. 30, 2019.
Chelan County PUD proposes 3% annual rate increase
WENATCHEE — The Chelan County PUD is proposing a roughly 3% annual electric rate increase for county residents starting in either 2020 or 2021.
The increase is still in the early proposal stages and will require more planning before it's implemented, General Manager Steve Wright said.
It's part of the PUD's five-year strategic plan.
The proposed increase would likely repeat every year through this strategic planning period, which ends in 2024, PUD spokeswoman Kim Craig said, but that could change as commissioners continue to review public feedback.
Power rates in the county are subsidized with revenue the PUD earns by selling surplus power on the wholesale market. But that market can be volatile, so a modest rate increase now will help the utility stabilize rates in the long run, Wright said.
"Wholesale markets can treat us good or they can treat us bad," he said. "If they treat us bad, we're at risk of really large rate increases and doing them quickly."
The increase would generate roughly $1.5 million a year and would be saved in a rate-stabilization fund for use if the market takes a downturn in the future, he said.
About 80 percent of the energy generated by the county's hydropower goes to the wholesale market, which returned $256.8 million in revenue in 2018, according to the draft plan. Revenue from retail customers in the county was $52.6 million that year.
Through its public feedback process, the utility found that 76% of customers favored this kind of small increase rather than larger increases down the line, according to the strategic plan draft.
The PUD hasn't had a retail rate increase in eight years and rates have increased 9% since 2000, while inflation has seen a 40% increase, according to the draft plan.
The average residential rate in the county is 3.2 cents per kilowatt hour, while the state average is 9.7 cents and 12.9 cents nationally, according to the draft plan.
The PUD is also proposing a 4% annual rate increase for its water and wastewater customers, which would bring them closer to self sustaining within a few years, according to the draft plan. Fiber service providers would also see a 3% increase in their wholesale rates.
The utility implemented its first five-year strategic plan in 2015. At that time, the three major priorities were to reinvest in physical assets and people, reduce its debt-equity ratio below 35%, and initiate a public power benefit program.
Refined versions of those goals will continue in this plan. The PUD's transmission system reliability and customer service technology, for example, will be improved as part of the first goal, Wright said.
The PUD achieved its debt goal and is now focused on maintaining that financial stability for the next five years, he said.
The PUD also added a fourth priority for this plan: engage in county-wide growth planning and job creation.
During the public feedback process, 61.3% of people said they would support a higher monthly electricity rate to support economic development, according to the draft plan.
The draft plan lays out some possibilities of what that support for economic development might look like:
Consider creating a dedicated liaison position to connect with prospective large-load customers.
Consider creating "industrial hubs" to attract new business and industries.
Explore buying solar or wind power that could serve large-load customers without impacting hydropower capacity.
The commission is expected to vote on the plan at its Oct. 7 meeting.
Company proposes building compost center in Chelan County
WINTON — Chelan County may get a compost center to help manage debris from its apple maggot quarantine area.
The Winton Manufacturing Company submitted the application July 18 to build the compost center on 83.57 acres at 17400 Winton Road, which was formerly the Winton Sawmill, according to Chelan County documents. The company may also build a pellet mill to make pellet compost and some day recycle material there.
The company, which formed this year, will focus on composting for now, said Thad Schutt, Winton Manufacturing Company manager. The land is owned by the Portland-based Hampton Drying Company, but if the permit goes through Winton Manufacturing would buy the land.
It would employ about eight to 10 people at start up and grow from there, Schutt said.
The compost center would not be open to the public, Schutt said. It would instead take the material from Chelan County crews that collect material dropped off by orchardists so the material can be regulated by the county. Maggots, diseases or weed seeds would be killed through the composting process, which gets to temperatures above 140 degrees for over 20 days.
The company may also acquire debris from other counties within the apple maggot quarantine zone, Schutt said. Any material would need to be ground before it is picked up to kill any potential maggots. It can also accept any material not in the quarantine zone as well.
The apple maggot quarantine zone is enforced by the state Department of Agriculture, which does not allow the movement of fruit or waste material from the zone to stop the spread of apple maggots. About half of Chelan County is in the apple maggot quarantine zone.
The company hopes to start construction in the fall of 2019 and to begin accepting organics in the spring of 2020, according to Chelan County documents. The company still needs to complete an environmental analysis, get a solid waste handling permit, get an air quality permit and complete its building permits
40-room hotel planned for Manson
MANSON — Developers have filed an application to build a 40-room hotel on Wapato Point Parkway near downtown Manson. The application, filed July 26, calls for a two-story, 26,087-square-foot building, according to records from Chelan County. The property owner, Eastern Washington Construction, purchased the land in November 2018 for $495,000, according to county assessor records.
Federal grant benefits local road projects
NCW — Projects to improve East Wenatchee's 10th Street, the Wenatchi Landing area of Douglas County and roads throughout Wenatchee have gotten a boost from a federal grant.
The Chelan-Douglas Transportation Council distributes Surface Transportation Block Grant funding every other year. This year, six local projects benefited:
East Wenatchee, $1.68 million for 10th Street improvements
Douglas County, $1.61 million for Northwest Empire Avenue reconstruction, 34th to 35th streets
Wenatchee, $1.21 million for pavement preservation
Chelan, $300,000 for traffic improvements
Chelan County, $295,481 for Totem Pole Road improvements
Leavenworth, $105,000 for Pine Street reconstruction Phase 2 pre-design study
The amounts don't represent the total project costs.
"We're a steward of federal gas tax dollars that come back to the two-county area," said Jeff Wilkens, executive director of the transportation council. "The council basically has to review and approve the use of federal funds. ... I just was glad to have a really good slate of projects that are going to be beneficial, both in the local communities and also for the region."
Tom Wachholder, project development manager for East Wenatchee, said the money will go toward the eastern phase of 10th Street improvements, from North Grover Place to Kansas Avenue. The city is seeking funding from the state Transportation Improvement Board for the western phase, from Eastmont Avenue to North Grover Place.
Problems include inadequate subgrade surfacing and storm sewer system, poor lighting and limited sidewalks, Wachholder said. Pedestrian crossing improvements and new bicycle lanes are also in the plans.
"Without the transportation council funding, we wouldn't have been able to move forward with this project," Wachholder said, adding, "We've attempted to fund this project for a number of years now, so I'm just happy to see it move forward and I think the community's going to be happy as well."
He said the project is in the design stage, and he hopes construction will start in 2021.
The same goes for Douglas County's project, said county engineer Aaron Simmons.
"It would be, essentially, connecting the future intersection of Empire and the recently constructed 35th Street to a more appropriately constructed roadway along Empire to the south," he said. "... Ultimately, there's going to be a highway interchange in the Wenatchi Landing area, and these roadways are being constructed, essentially, in anticipation of development in that area."
This year's state capital budget provided $4 million to extend sewer past 29th Street Northwest as the first phase of developing Wenatchi Landing near the Odabashian Bridge. Those involved with the project hope it will create jobs and promote tourism and recreation.
"It's kind of the last remaining open area in the Wenatchee Valley, ... so getting the transportation system constructed out there is going to be the beginning stage of development of that area," Simmons said.
Wenatchee's pavement preservation project began last month when crews began removing striping and symbols to prepare for chip sealing, which starts Wednesday. The process involves spraying liquid asphalt onto pavement and applying aggregates to seal small cracks and pores.
Flexible tabs have been put in place to mark lanes until the roads are restriped after chip sealing.
City Public Works Director Rob Jammerman said the transportation council's award freed up existing city funds for an environmental study required for the proposed Confluence Parkway, which would help relieve traffic with a bypass to North Wenatchee Avenue.
Nearly 15 miles of streets are included in the chip sealing. For a schedule, visit wwrld.us/2HoPE9F.
Mercantile offers space for small businesses to grow
WENATCHEE —The Mercantile, 14 N. Wenatchee Ave., opened in early August, offering space to rent for small business owners and entrepreneurs.
People can rent space monthly or for the day.
The owners of the company are Cory and Rick Wray and Jeff and Heather Ostenson.
"It is for people who, I think, have been working at home, who need to get out of their dining room and have been looking for a smaller office," Cory Wray said. "It is a lot more economical and efficient just to have your own space here and then you can just share all the amenities with everyone else."
The city of Wenatchee now has at least three co-working spaces, including the Mission St. Commons and the Wenatchee Workspace. The idea is a growing national trend.
Almost all of the office spaces inside were rented in the first 15 days. Tenants range from electrical engineers to nonprofits.
The space includes high-speed Wi-Fi, complimentary coffee and tea, conference rooms, copying and printing, and U.S. Postal Service mailboxes. The mailboxes are exactly like the large metal structures on the sides of the road, but embedded in a wall.
Jackie and Mike Endsley own Endlsey and Company, a marketing company, and are renting an office at Mercantile. They are friends of the Wrays and Ostenson and signed up for a space when they first started the idea.
The couple were working out of a home office before and wanted to move into the downtown area, Mike Endsley said.
"I think its location of just being in the core of downtown is really helpful too," he said. "We work with a lot of local businesses that are within walking distance of this space."
There is also an energy working close to other entrepreneurs and business people, Jackie Endlsey said. It is a comfortable space and clients are impressed when meeting there.
"There is the energy of downtown," Mike Endsley said. "Downtown is a vibrant business community and just being able to be a part of that community in a space that works for small businesses. It is a massive benefit."