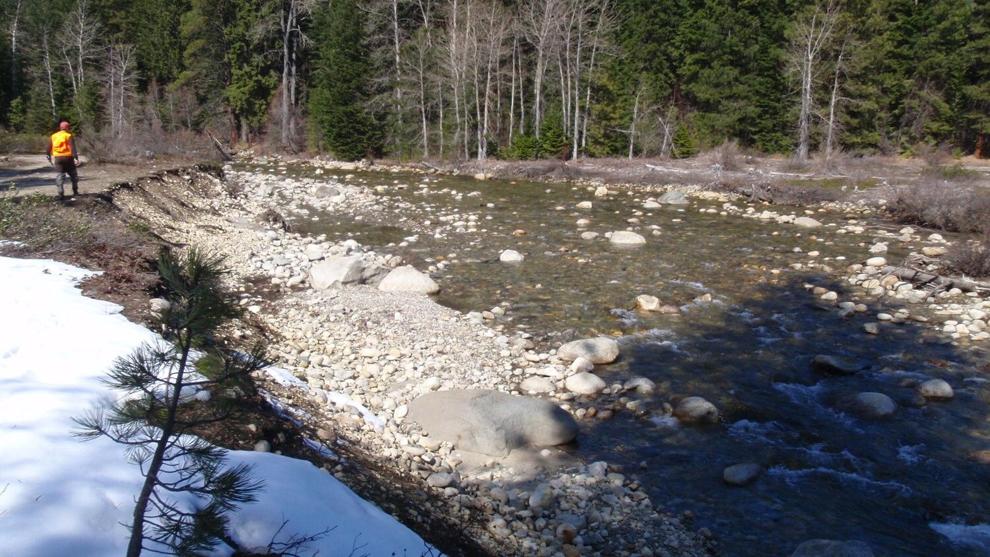 WENATCHEE — Eleven salmon recovery projects across Chelan and Douglas counties have received a combined $2 million in grants from the Washington State Salmon Recovery Funding Board.
The money is a part of $21 million in grant funding the board gave to 105 projects in 29 Washington counties. Okanogan County received the fourth-most funding.
The funded project will repair river habitats, remove barriers blocking salmon and conserve habitat.
In Chelan County, these six projects will receive a total of $813,000:
$127,273 to Cascade Columbia Fisheries Enhancement Group for designing a restoration of lower Peshastin Creek
$94,152 to the county for designing a restoration of the Nason Creek near the Butcher Creek confluence
$95,200 to the county to evaluate reconnection of the Nason Creek floodplain
$45,380 to the county to monitor fish movement in the Entiat River
$421,370 to the county to restore a Nason Creek reach
$30,607 to Trout Unlimited to use beavers to restore the Wenatchee and Columbia rivers
The purposes of these projects range from creating spawning habitat for steelhead salmon in Peshastin Creek to helping up to 20 landowners relocate 20 to 30 beavers and install up to 100 beaver dam analogs in waterways.
These five projects in Okanogan County will receive a total of $1.24 million in grants:
$122,500 to the Confederated Tribes and Bands of the Yakama Nation to place logs in Little Bridge Creek
$366,770 to the Confederated Tribes and Bands of the Yakama Nation to place wood in the Mystery and War Creek reaches
$199,500 to the Confederated Tribes and Bands of the Yakama Nation for restoring the Twisp River floodplain
$401,148 to the Methow Salmon Recovery Foundation for developing a preliminary design for Sugar reach restoration
$158,100 to the county itself to conserve the Mazama Bridge habitat
In addition to the grant funding, the recipients of the money have also committed to an additional $19.2 million to help fund labor and equipment use.
In a press release, Jeff Breckel, chair of the salmon recovery board, said the funding is an important tool to counteract a diminishing salmon population in the state.
The salmon recovery board also cited the economic benefit of the funding. According to the board, every $1 million spent on forest and watershed restoration creates between 15.7 and 23.8 jobs, while about 80% of the money stays within the county that receives the grant.