WENATCHEE — The Comfort Suites hotel in Olds Station is often filled with recreational tourists and conference-bound businesspeople. But owner Steve Tramp has seen a different population filling more and more of his rooms over the past few years — out-of-town construction contractors.
"A company was remodeling the Arco station just up the road from us," he said in October. "It was probably a six-month job and they couldn't get any housing. So they ended up staying in our hotel, the Comfort Suites, all winter long. Those are happening all the time."
The construction industry saw the biggest drop in employment of any major sector in Chelan and Douglas counties after the 2008 recession. From 2008-12, employment in the field plummeted 44.4%.
It's now rebounded to near-2008 levels in Chelan County and passed that peak in Douglas. The growth has buoyed taxable retail sales, sped up residential home construction and provided more than 1,100 jobs in the two counties.
But that years-long growth has begun to slow this year, which could be a sign of an economic plateau or downturn, said Don Meseck, regional labor economist for the Washington State Employment Security Department.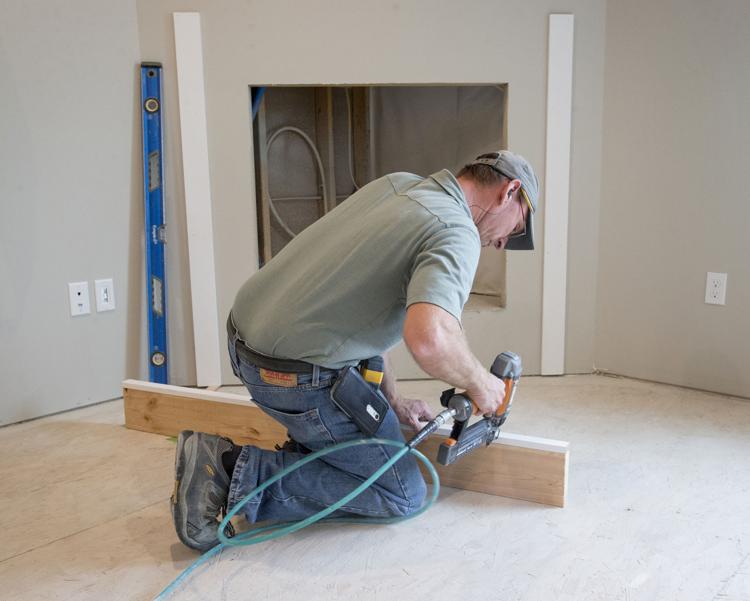 "We're kind of bouncing above the bottom," he said. "We're not losing jobs but I think it's pretty safe to say our growth rates this year will be kind of lackluster compared to last year or the last five to six years."
Building permits and retail sales
There are a few industries economists generally use as indicators of an economy's health. Employment at temporary agencies is a big one and so is construction, Meseck said.
But the two-county area's construction employment cut strongly against the area's overall trend after the recession.
In that time, Chelan County's construction labor force dropped 44.9% and Douglas' dropped 42.6% as total employment in the two counties actually grew 1.1%, according to Employment Security Department data.
"That period from 2008-12, you can see that even though total covered employment was stable, or even rising a bit in each of the counties," Meseck said. "Even while that was occurring, construction was losing jobs."
A lot of factors could have contributed to the industry's sustained losses, he said.
"Construction, I think, is a more volatile industry," he said. "I do think there is something to be said, just from looking at the evidence and the employment, that the economy starts to sour a bit from 2008 to 2012, judging by construction job losses. Then you can see the volatility in construction in these really strong growth rates from 2012 to 2018."
In those later six years, the sector began to recover. Chelan County netted 776 new construction jobs, a 68.6% increase, and Douglas County gained 339 jobs, a 91.1% jump.
Construction-related taxable retail sales also rebounded in that time period. In Wenatchee, they increased 170%, from $11.5 million in 2012 to $31.3 million in 2018, according to state Department of Revenue data.
That industry growth was also reflected in the number of Wenatchee-area building permits filed in that time frame; from 148 single-family home permits in 2011 to 257 in 2018, according to Pacific Appraisal Associates data.
Selland Construction — which has been responsible for a lot of those permits — watched the employment shift firsthand.
"From when we were in the recession to now, we probably employed about 80 people in recession time and now we're in the 120-130 range," Vice President Jason Gaul said.
Their largest current project is the Maryhill subdivision off Grant Road in East Wenatchee. They've built nearly 200 homes there and expect to build 200 more in the next five years.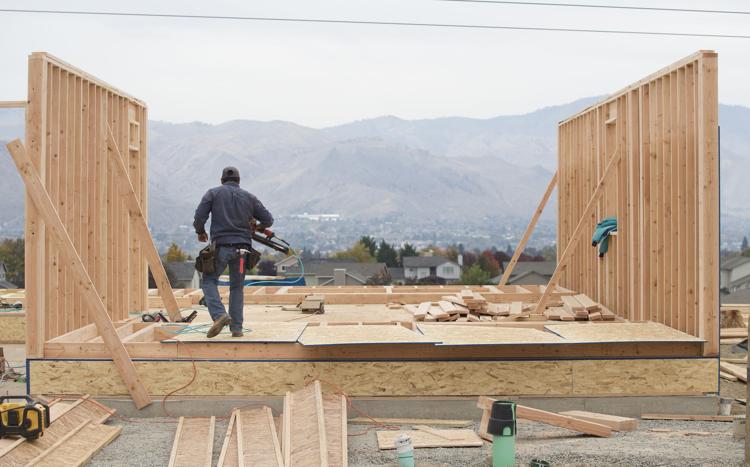 But as their workload has grown, it's also become more difficult to find qualified workers to do the job, Gaul said.
"Our employment has grown quite a bit, but it's hard to find skilled labor. So we get quite a few applicants but they're not skilled," he said. "The construction trades are all being stretched because every metropolitan area is busy, then the local trades here get stretched because there's so much infrastructure going in."
It's left subcontractors in a particularly competitive position, he said.
"If you're a general contractor and the subcontractors that are doing a large part of your work are stretched, then they'll go to wherever the highest dollar is," he said. "So if they're getting $5 per square foot with one contractor then they might go to another who's saying 'I really need you, I really need so I'll pay $7.' Then everybody follows suit."
That, in turn, has driven individual wages up significantly, Gaul said.
"We were paying laborers 10 years ago about $12 to $13 an hour; now we're paying them $15 to $18 an hour," he said.
Growth rates and projection
The Wenatchee Metropolitan Statistical Area — which covers Chelan and Douglas counties — in 2018 recorded the lowest average-annual unemployment rate seen in decades at 4.8%.
"When a rate is that low, it's got to come up and we're seeing that this year," Meseck said. "So will the unemployment rate rise this year? Almost certainly."
It increased for nine straight months, from December 2018 to August 2019, which is the most recent month with available data, according to the Employment Security Department. It rose a full percentage point, 4% to 5%, from August 2018 to 2019.
And the economic slowdown is mirrored in the construction sector's employment, Meseck said.
"It does tie together. The positive, but slowing growth rate in construction. Positive, but slowing growth rate in total non-farm," he said. "... The state's job-growth rates in construction have also been tapering off. They're still positive, but the growth rate is declining."
It's hard to say how that trend will change over the next year, Meseck said.
"Projected what's going to happen is always difficult, especially in the smaller areas because it's so volatile. One or two economic events, huge projects or economic developments, starting or ending can throw your projections out the window," he said. "Is our economy slowing a bit in the two-county area? Yes, I would say it's slowing a bit based on the rising unemployment rate and the slowing non-farm (employment) rate," Meseck said. "But is it time yet to push the panic button yet? No, I don't think so."