Starting and expanding businesses in the midst of a pandemic may seem risky, but entrepreneurs — and bankers — have found investment-worthy opportunities.
North Cascades Bank President Charlie Guildner said the number of new business loans processed by his bank dropped by 30% to 40% in the past year, but they did not disappear — not by a long shot.
"The old adage is that weeks turn into decades, but sometimes a decade happens in a week and it did last year," Guildner said of the fast pace required of businesses to adapt to the pandemic. "The businesses and business owners that were able to be nimble and, you know, change their plan a little bit, did pretty well."
The bank's business portfolio looks healthy at the moment with the majority of client's credit risk remaining low, he said. It helps that the Methow Valley and Chelan County are popular places with a huge inflow of people.
"People are paying on time, so right now, I think that largely the small businesses in our community are pandemic-recovered," Guildner said.
The businesses that did well and expanded during the pandemic included hospitality, tourism and agriculture, he said. A lot of people visited cities like Chelan during the pandemic, most likely because they could not travel internationally.
Interest rates for business loans remain competitive, Guildner said, at around 3.5% to 4.5%. They crept up a bit in December, but have since dropped back down.
"So we're still at pretty historic lows. Right when the pandemic hit there was about a 50-point drop in long-term interest rates," Guildner said.
Mike Shortell, business banking and Small Business Administration loan lead for Numerica Credit Union, also saw continued demand for business and commercial loans through 2020. Numerica typically provides more financing for commercial real estate properties than new business loans.
Demand for commercial real estate can be an indicator of business growth and health, he said.
"I think, in general, an entrepreneur has a certain level of risk appetite and I think whether there's a good opportunity for them and it's worth the investment, those fundamentals don't change," even if there is a pandemic, Shortell said.
Ready to reconnect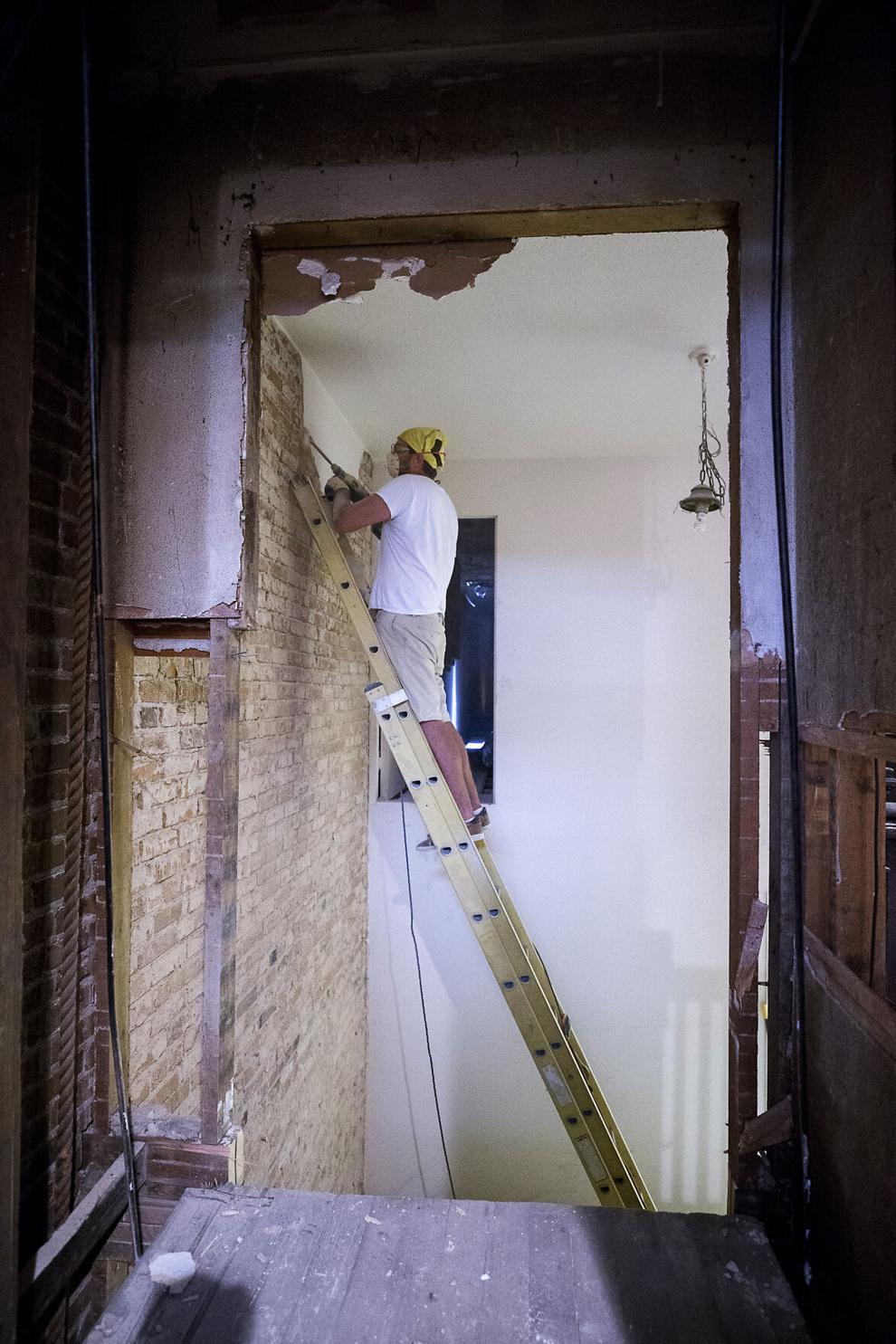 In Wenatchee, Andy Lynn decided the pandemic was a good time to test his new business idea. Lynn is working on opening Epoch Meet.Game.Refuel, a gaming lounge at 16 S. Wenatchee Ave.
His theory is people are ready to return to social activities.
"One of the key components of what we're trying to do is reconnect people and have that social gathering spot again," Lynn said. "Because right now, with the pandemic, people are really disconnected."
The business will feature gaming pods that include comfy couches with new and retro gaming consoles available. It will also have tabletop areas for board games, virtual reality stations and Guitar Hero karaoke.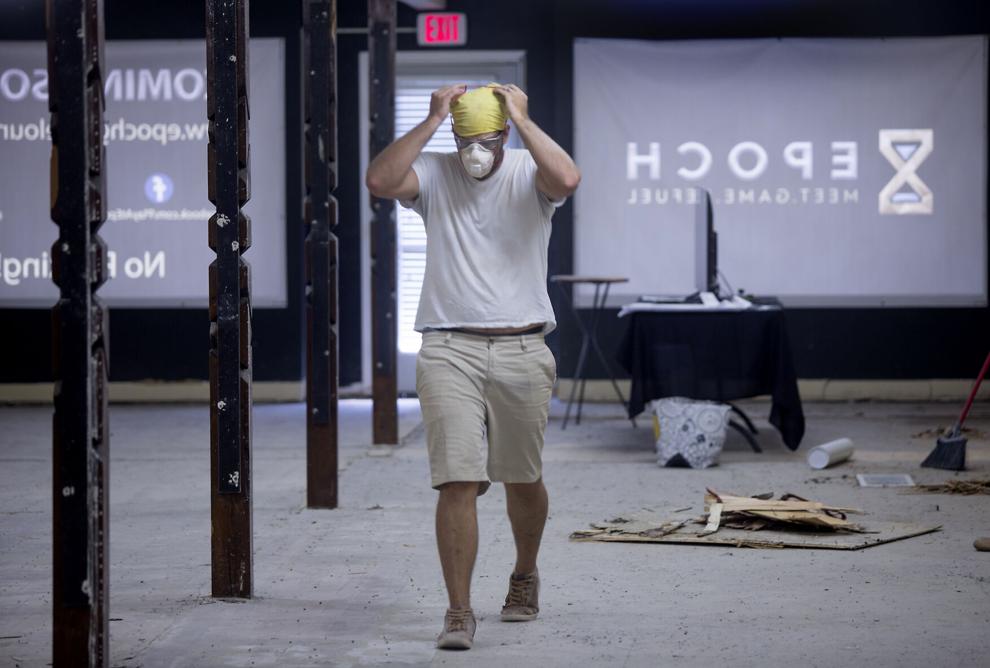 Epoch's business model also includes offering food and drink.
The new business is being funded through a combination of family funds for the purchase of the building and a seven-year loan through Numerica Credit Union for furniture and fixtures. He estimates his startup costs in the $300,000 range, not counting the purchase of the building.
The business loan was a tricky process, he said, because of the plan to include food and alcohol in the mix. Numerica was hesitant about loans for restaurants during the pandemic.
"So the process was pretty stressful just because if this was two years ago and opening up, we would have gotten the loan a lot easier," Lynn said.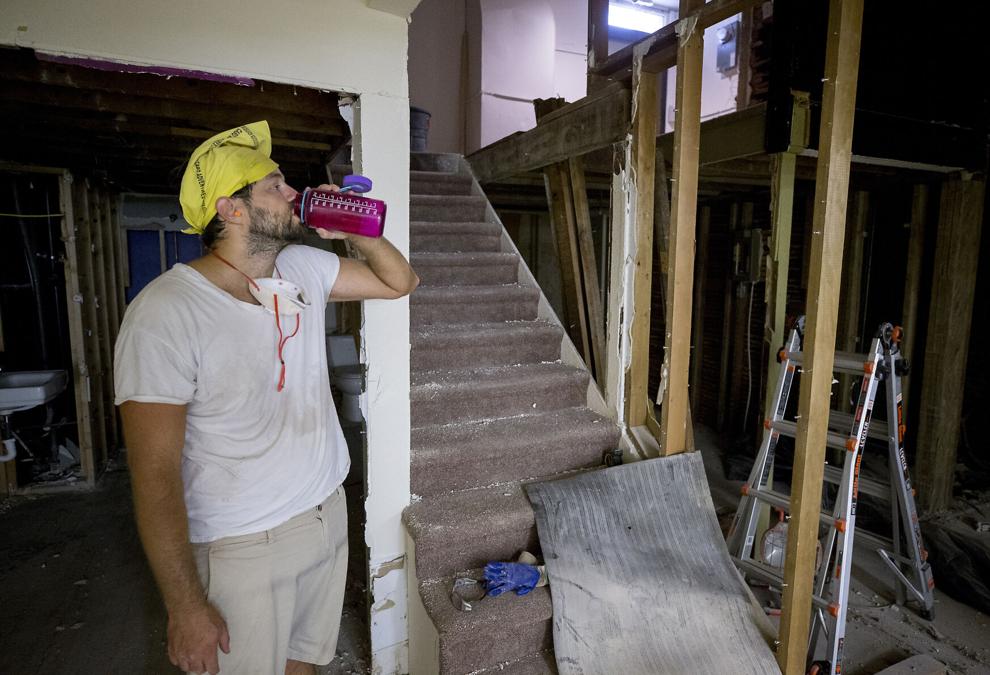 Lynn's plan, though, was to open when COVID-19 restrictions ease, which helped him secure the loan. He also purchased the building that Epoch is located in with help from his family members, reducing costs.
According to Chelan County records, Huston Rose LLC, of which Lynn is a partner, purchased the building for $325,000 in February from International Church of the Foursquare Gospel.
Other entrepreneurs found themselves reworking business plans after the pandemic hit.
Stones Gastropub
Chef Seth McKee and his wife, Gina Imperato, purchased Stones Gastropub on March 1, 2020, with no idea what was about to happen.
McKee had been working at the restaurant before buying it, so was familiar with the operation and the location was good. They purchased the business thinking it would be a relatively easy transition.
"Yeah, we were open for about two weeks," Imperato said.
The restaurant at 120 N. Wenatchee Ave. then shut down for most of the next year. They were able to operate for about six months total between shutdowns, she said. Their menu, featuring Pacific Northwest cuisine with a focus on seafood, didn't adapt well to a takeout option, so they worked on renovations during the downtime.
They took out a personal loan to help with renovations, but not a large business loan, they said. It was difficult making it through the pandemic as new business owners because they didn't qualify for the Paycheck Protection Program the first time, Imperato said. They were able to get local grants to help pay for rent and received a PPP loan the second time it was offered, but they lost money paying rent on an empty business, Imperato said.
"Those are funds that we are not going to be able to get back in sales," McKee said. "I would say as far as rent goes, we probably lost almost $10,000, because of the closure."
The restaurant started moving into full swing this summer as COVID-19 restrictions eased. They are keeping costs down by running a skeleton crew with McKee picking up a lot of work in the kitchen.
"We're just lucky that Seth does like 90% of the work and that I'm by his side and if the family is around they will help when needed," Imperato said.
One of the biggest challenges for the restaurant going forward is finding staff, McKee said. Restaurant jobs are getting quite competitive and it is difficult to find employees. Mckee thinks one of the biggest reasons is just the uncertainty of whether people will have a job in a few months if they get one at a restaurant.
"Because there's two shutdowns in a year in the industry and it is not stable and so I wouldn't want to go back to that if I wasn't in it already," McKee said.
McKee and Imperato are thankful for all the support from the community in getting through the pandemic and appreciate all those people who are making an effort to eat out locally.
"It's just amazing that strangers become your biggest supporters and cheerleaders along the way,' Imperato said.
This story has been updated to correct the spelling of Mike Shortell's name.