WENATCHEE — The Paradise Restaurant in downtown Wenatchee might be one of the few places where you can get both a slice of apple pie and some carne asada.
Alfonso López and Maria Hernández-López opened the restaurant, at 334 N. Wenatchee Ave., about five years ago. Hernández-López, the main chef, provides a blend of authentic Mexican food and American food for breakfast, lunch and dinner.
It might seem like a mix that's been done before, but it's true Mexican-style food along with American and European cuisine, López said.
"You go to any restaurants and you're going to find the pinto beans in most of the dishes from the Mexican restaurants," López said. "What we're offering is the black beans and the rice that is cooked every morning."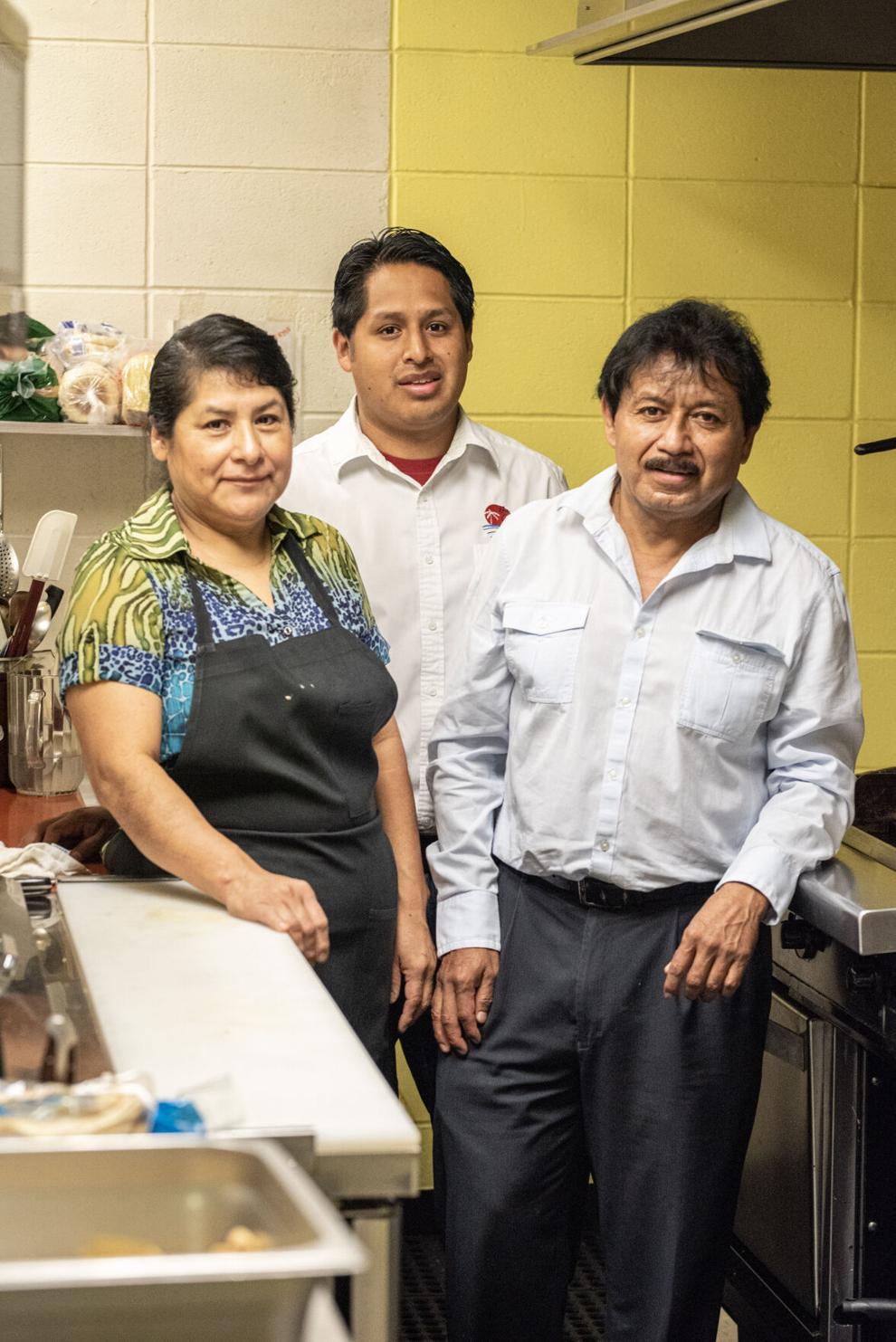 López is also the principal of Wenatchee's Lewis and Clark Elementary School, a dual language school that integrates Spanish and English in classroom instruction. The idea of incorporating both cultures was part of the inspiration for the restaurant's menu. Hernández-López provides a taste of Mexican and American cuisines. That's where pie comes in. 
"In the Mexican culture, we didn't even know what pies were before and now we are offering it in the restaurant," López said. "Now the Mexican clientele is coming and they are learning this and the more they try (pies), the more they like it."
Hernández-López says her pies are quite popular and people come from as far away as Seattle to purchase them. She makes all kinds, from lemon meringue to tri-berry, apple and more. Thanksgiving is the busiest time of year for her pies. She sold 50 last year, she said. This year her goal is 100.
"My favorite (pie) is coconut cream and raspberry lemon meringue," Hernández-López said.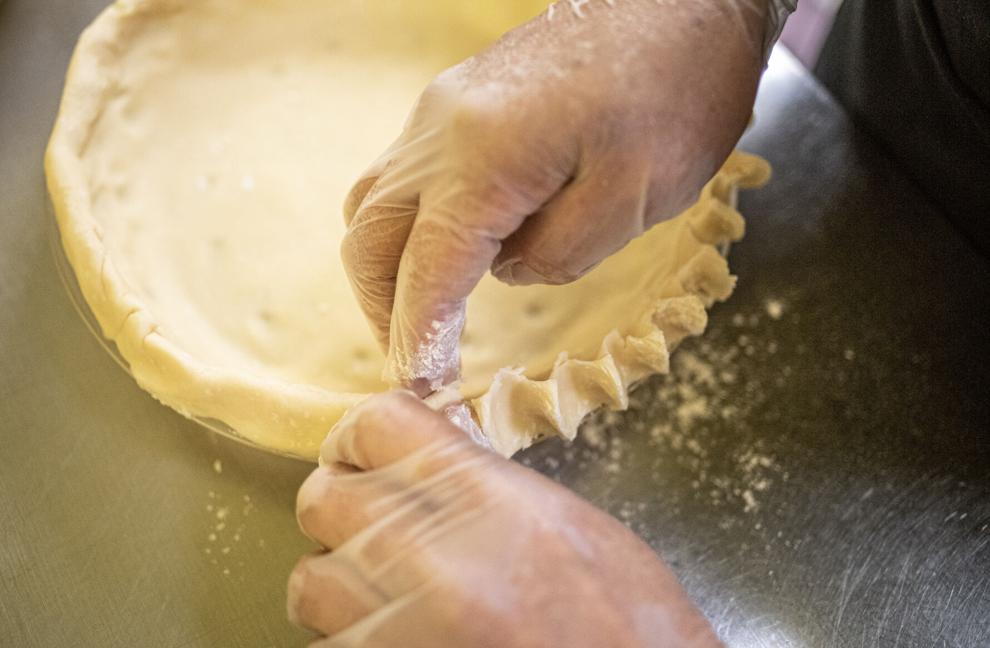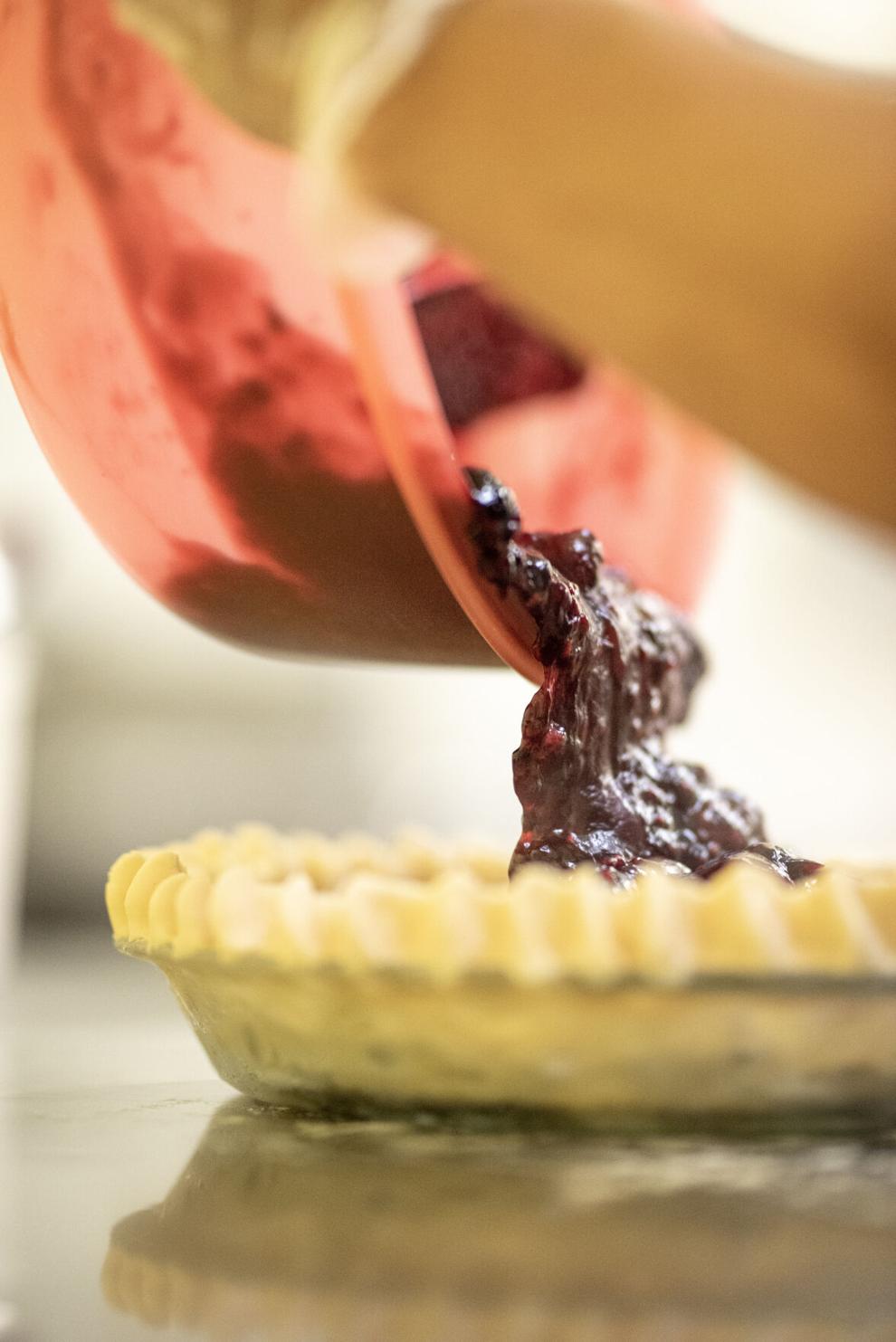 Hernández-López and López are both from Mexico and received degrees in their country, but continued their education after moving to the United States. Hernández-López earned an associate degree in accounting after taking ESL classes to learn English. She worked in restaurants making breakfast and eventually took an accoutning job before deciding she wanted to run her own business.
"To apply the experiences that I have cooking, bookkeeping and payroll and everything," Hernández-López said. "So now I'm doing everything.
Business has been up and down since they opened five years ago, López said. It helped that they were both well known in the community. They also own the building, which provides some control on overhead costs.
During the first months of the pandemic shutdowns, they chose to remain closed rather than switch to takeout. Lopez said now that they've reopened, business is better than it had been before COVID-19.
"It is probably because people were anxious to come out and were tired of being at home," López said. "They were anxious to go out and meet with friends and go to their favorite places."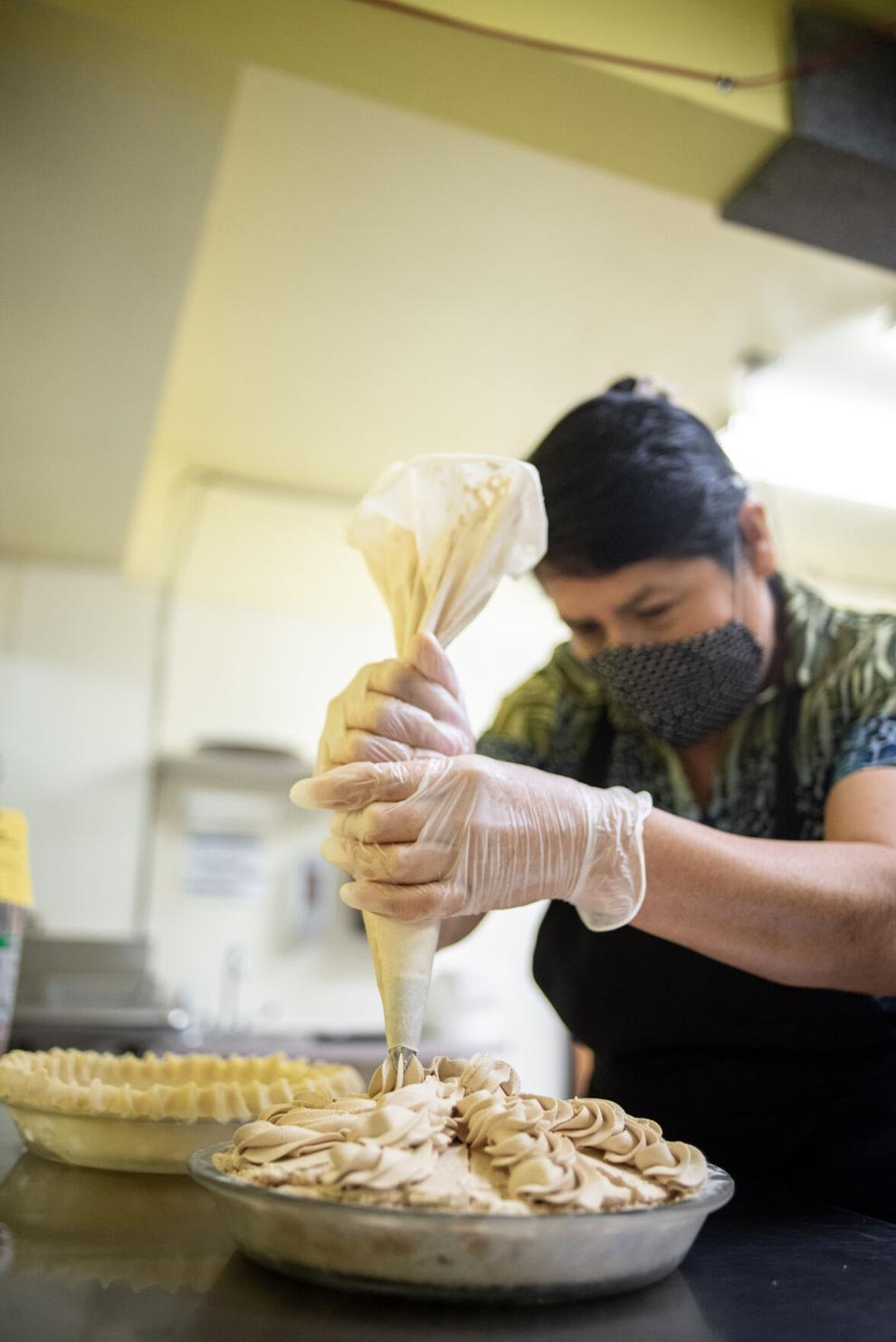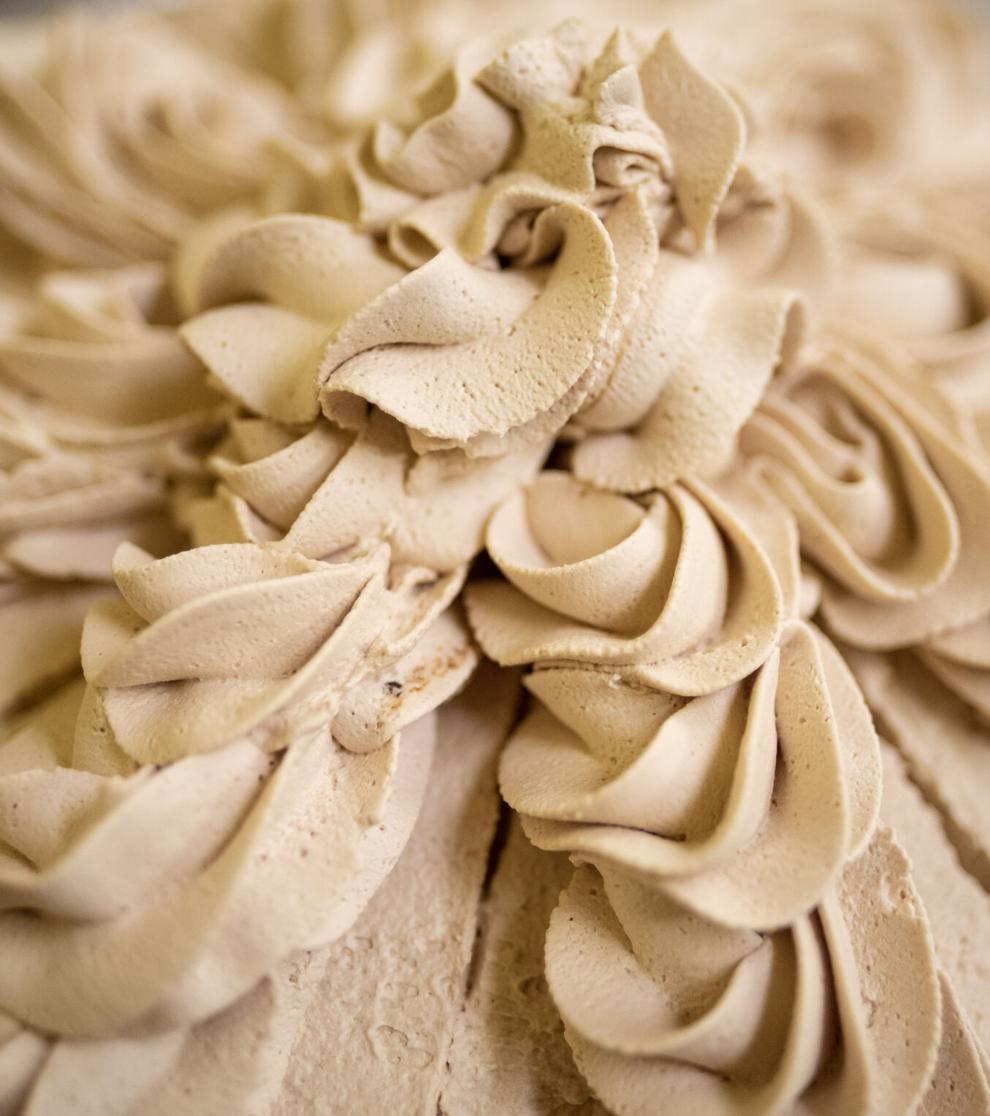 Their goal with the restaurant has never been to make a huge profit, he said, but they are making an income.
The atmosphere at the restaurant is intentionally calm and quiet, he said. Hernández-López and López both appreciate quieter restaurants when they go out to eat and so they decided to create that within their own space. It is the reason they don't serve alcohol at their establishment.
"When we go out we really want to have time with our family and enjoy and all that," López said.
Hernández-López's also likes to create her own recipes, such as the Mole Dulce Oaxaqueño, which is a chicken broth, chocolate and pepper sauce served on top of chicken with rice and beans.
López's favorite dish is The Principal's Favorite Cecina a la Oaxaqueña that includes thin cuts of beef with green peppers, onions and mushrooms, he said. His son decided to call it The Principal's Favorite when making the menu.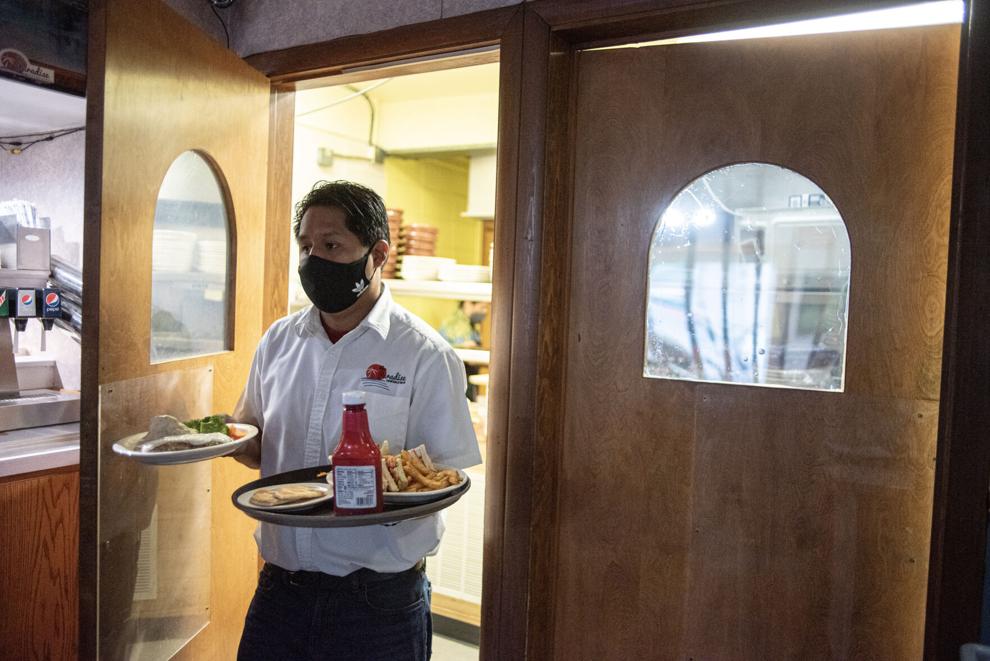 The restaurant provides Hernández-López' and López with a place to meet with friends and talk with the community.
"The people who come here, we know them and some of them become friends right away and I have no doubt that they are coming out to support us, too," López said.
Just off the street on North Wenatchee Avenue is a small jungle that doubles as an apothecary. Plants hang from the ceiling and sprout from th…
WENATCHEE — With its retro, light-up sign and white painted exterior, The Igloo Tavern is hard to miss. Take a quick drive down Miller and you…