QUINCY — Spring is in full swing in the Columbia Basin, which inevitably means it's time to get those fresh fruits, vegetables and flowers started in the garden. While you're at it, why not throw a blueberry bush into the mix?
Stacey Sarty, the operations manager for Starr Ranch Growers, farms about 300 acres on Starr Mountain Farms just outside Quincy. Sarty grows a variety of apples, cherries and, you guessed it, blueberries. He said he started with a little more than 30 acres of blueberry bushes about 10 years ago, at his wife's request, as a way to stay healthy. He said he is now down to about 24 acres, with a little more than 1,400 plants per acre.
Sarty discussed a little about the growing process and some tips for getting blueberries just right. Ground prep is one of the most important things for growing blueberries, he said.
"We plant first of April, the month of April would be fine," Sarty said. "I would recommend a light soil, so you've either got to add some fine sawdust or peat moss. I make my own compost."
Sarty said he will plant the blueberry bushes on a little bit of a mound with the composted materials mixed in. Blueberries do not like heavy, wet soil, but it is important to not dry them out either.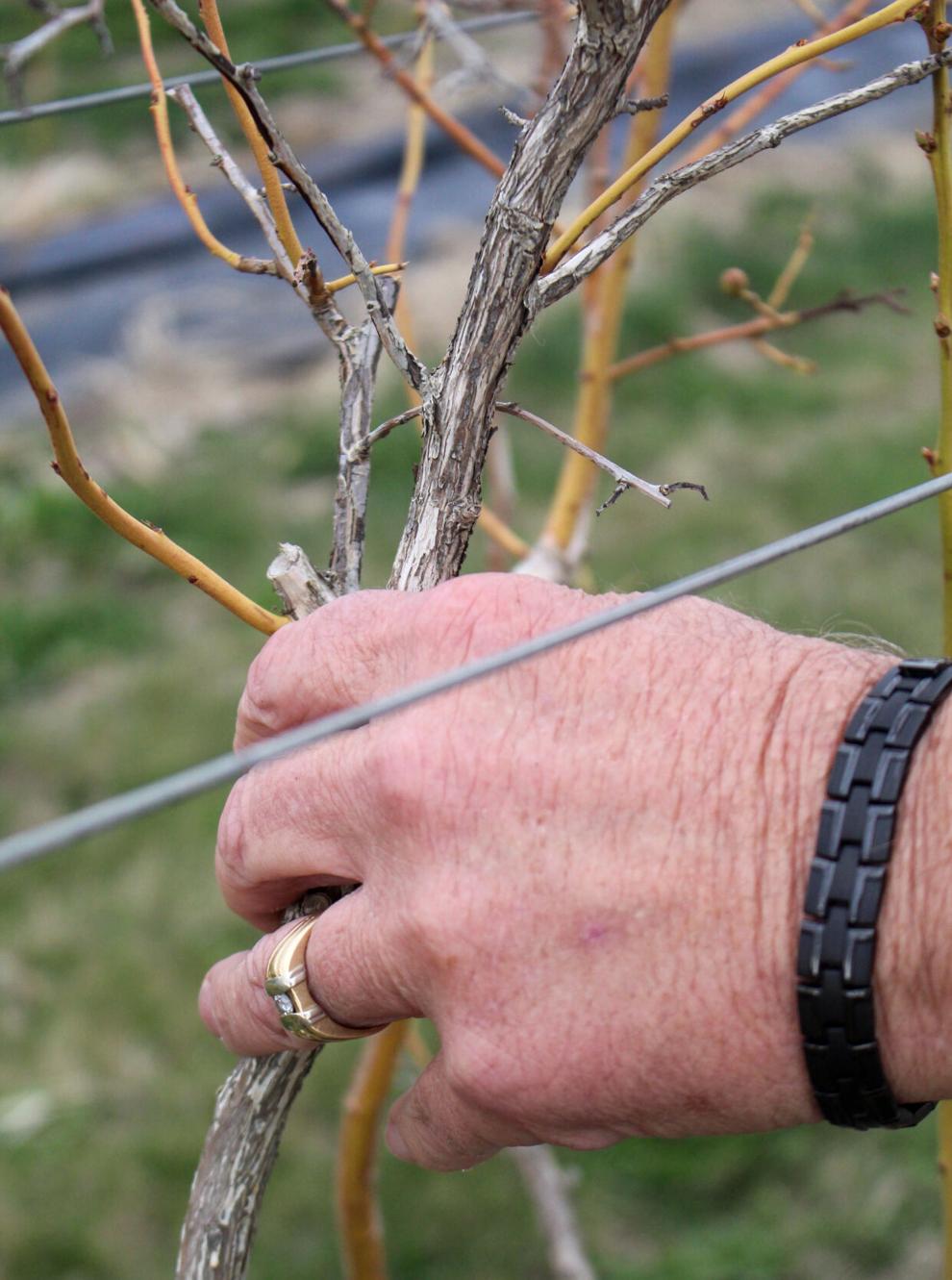 The root system of the blueberry plants is very fibrous, unlike the apple and cherries that have a thicker taproot. In addition to keeping moist, but not overwatered soil, Sarty said, it's key to have the pH level in the soil down, if possible.
"To get that pH level down it usually requires sulfur," Sarty said. "You can buy sulfur pretty much anywhere and you mix it in with the soil."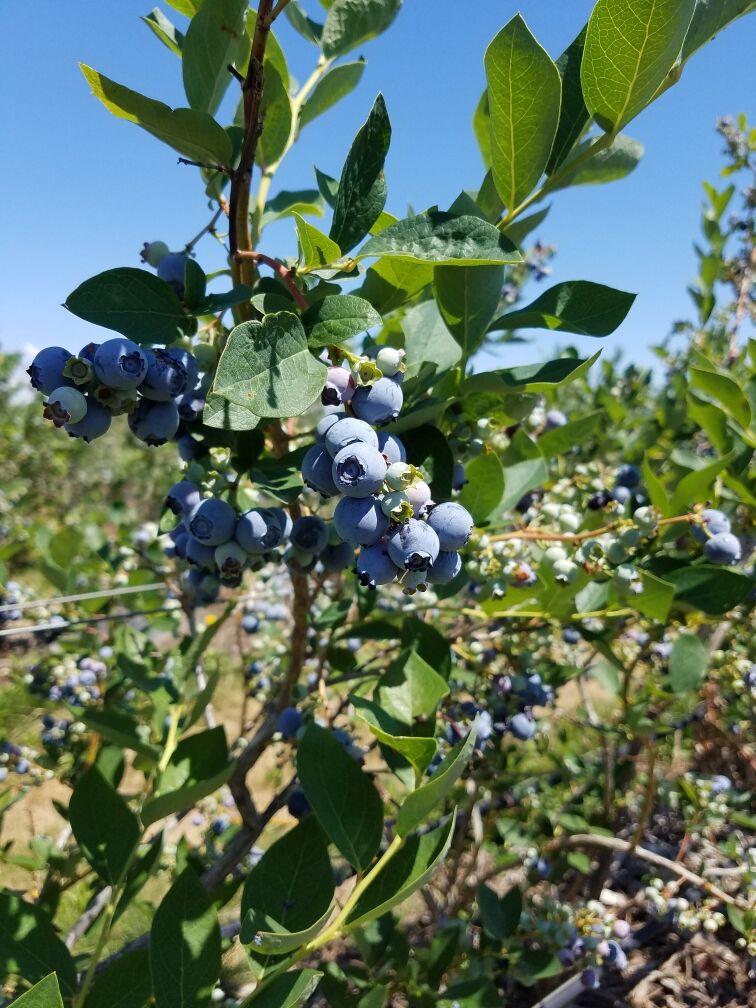 Sarty said he's learned from being a third-generation farmer and plenty came from trial and error. Early blueberry plants do not like salty soil. He said he took out about 8 acres of plants on particularly salty soil that just weren't doing well. Sarty said that mixture can often occur in areas with heavy ground that might not drain well.
He said he grows about six or seven varieties of blueberries and typically tries to plant a few varieties that will mature at different rates to extend the harvest season.
"Some might be a 60-day blueberry, some might be an 80-day blueberry," Sarty said. "They tend to all bloom the same, typically within a week, but some just mature faster or later."
One of the varieties he's found recently he really likes are the Draper blueberries, which are big, firm and last a long time when frozen. Sarty said what blueberries they don't sell, they will freeze or make juices from by thawing about 24 hours before juicing.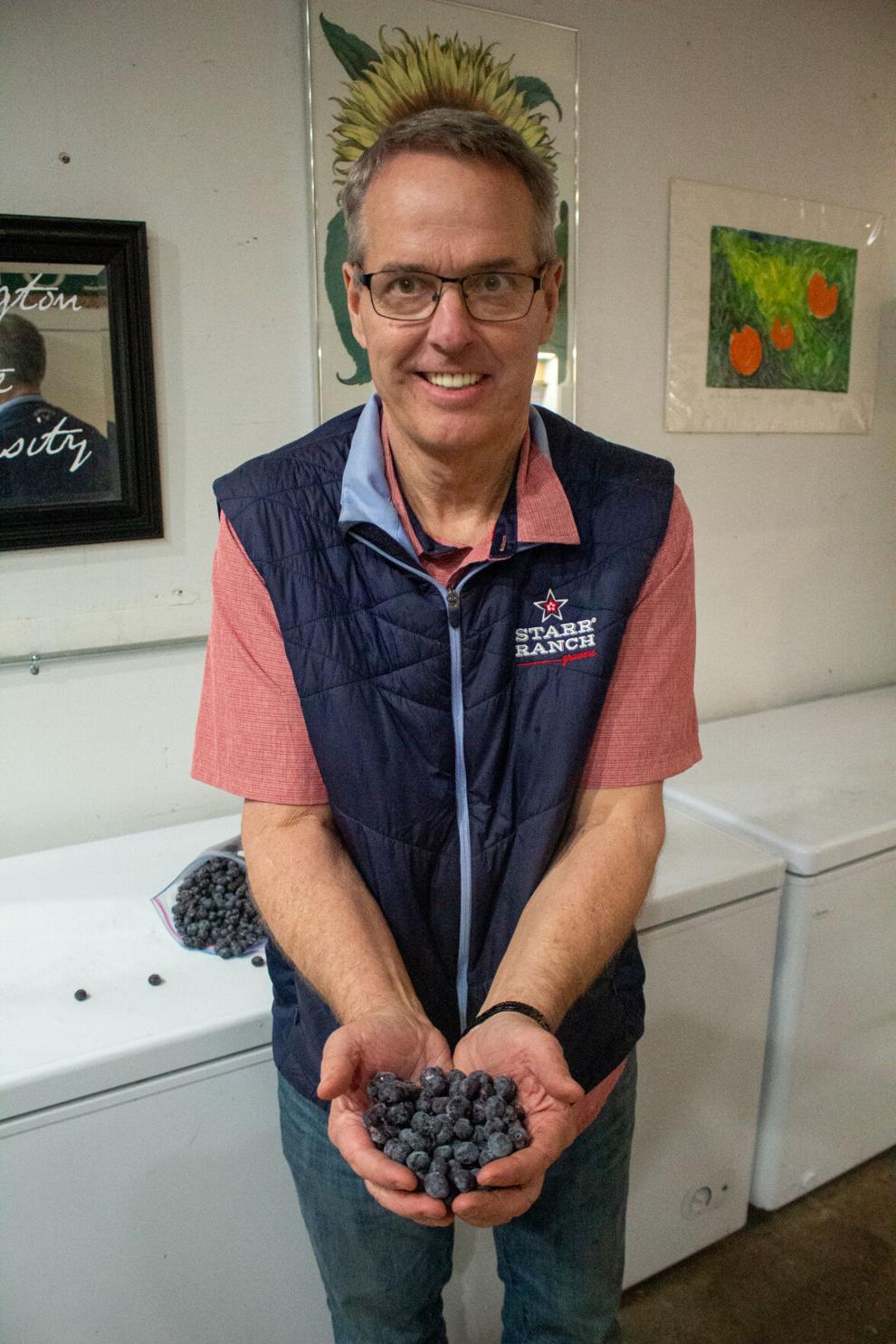 Sarty said each plant produces between 3-5 pounds of blueberries. The best blueberries come from plants between 2 and 4 years old, he said. With his plants, he said he will periodically prune a lot of the older wood and branches where the blueberries might not produce as well.
If someone does decide to freeze blueberries after harvesting, he suggests not washing them off.
"The natural powder keeps them from sticking together," Sarty said. "I've found that I don't wash them and then people can wash them if they want to. Some people will wash them and then put them on cookie trays to freeze them then bag them up."