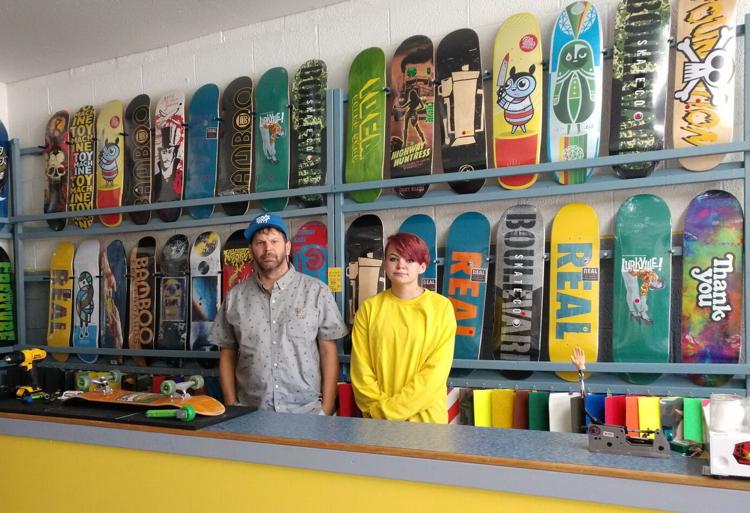 WENATCHEE — The 2020 Summer Olympics in Tokyo, Japan, was going to be skateboarding's breakout moment, one of five new sports added to the official program.
World-class performances, no doubt, would inspire new boarders of all ages — making it a perfect time to open a skateboard shop.
That was part of Larry Rochester's thought process last fall in deciding to move forward to fulfill one of his lifelong ambitions.
"I've always wanted to open a skate shop," he said. "In November, it seemed like a really good idea."
Rochester, 45, is a father of four who has been a stay-at-home dad and school volunteer, working as time allowed over the years at everything from janitorial work to welding. His wife, Rhonda, is a full-time nurse.
"We're a good team," he said.
Their children, now 20, 13, 11 and 10, are of an age where he has more time to shift his focus toward another passion — skateboarding and the skateboarding community.
Larry Rochester picked up his first skateboard when he was 9.
"It got serious when I was 11," he said.
He stuck with it. When he was in his mid-20s, he was one of the old guys at the skate parks. Now 45, that's often still the case, but he is seeing a lot of skaters now in their mid-30s. The sport's age range is expanding. And that's good for business.
"We have quite a few skate parks in the area and people need skateboards to buy. There has to be someone to put on contests and steer kids in the right direction," he said. "Skate shops are places where that happens."
Part of his business research included talking to other business owners, to make sure he wasn't duplicating services. The sense was the niche was available, left open after the closure several years ago of Revolution Snow & Skate.
By November, the Rochesters had funds set aside to cover startup costs and decided to move forward with the hunt for space in preparation for an early summer opening.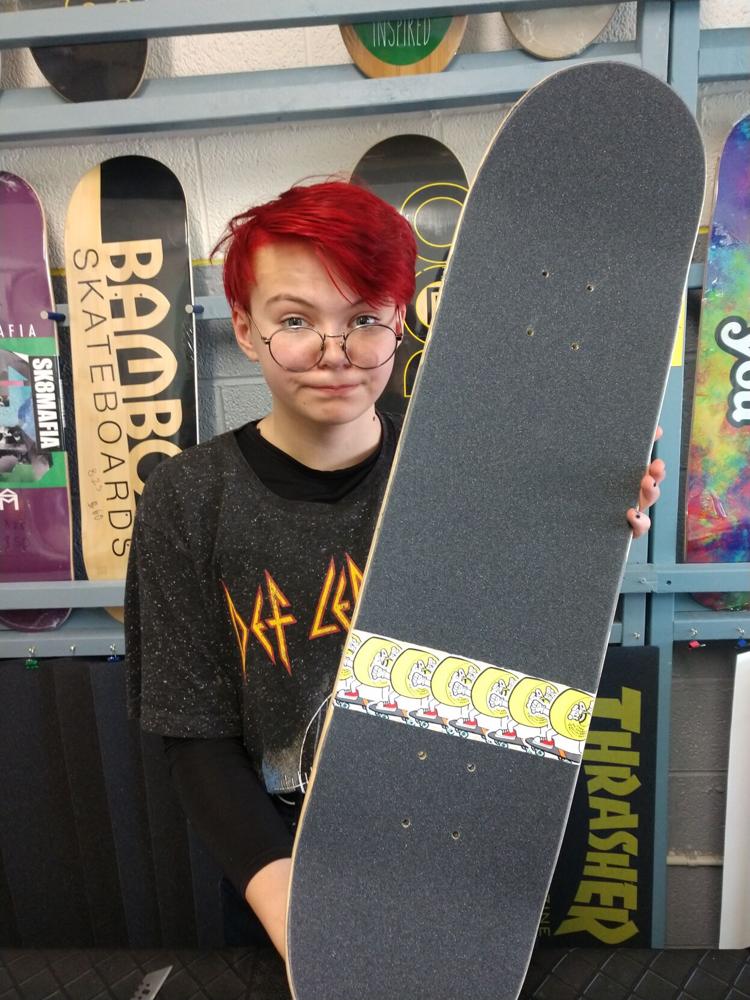 Idea Board Shop opened June 6 in 665 square feet of space at 1110 N. Miller St., Wenatchee. Larry Rochester runs the day-to-day operation with help from the kids as schedules allow.
The arrival of COVID-19 in March added to the challenge, but wasn't enough of a hurdle to change their course, Rochester said. It did alter some logistics, including events and get-togethers he had hoped would raise awareness and spread the word about the startup and the sport. The canceled Olympic games, which would have highlighted the sport this July and August, was part of that as well.
The shop initially was limited to curbside service and opened with a fraction of the items Rochester wanted on hand. Ordering skateboard parts — truck axles, wheels and boards of all shapes and sizes — took extra time.
"It did make it hard to get supplies in," he said of the pandemic's impact. "Manufacturing had pretty much stopped. The first few weeks we were open, we didn't have enough to build a whole skateboard, just some of the parts. Now we're spretty much fully stocked."
Rochester said he isn't sure what the opening would have looked like without COVID-19, but in some ways it's played to his advantage.
People are looking for things to do, and for ways to get the kids outside. Skateboarding falls into the realm.
Idea Board Shop's customers range in age from 6 to 60.
"They're giving skateboarding a chance," he said, "and here we are. We can help them get set up."
Skateboarding is a good life lesson, he said.
"You spend hours and hours of time doing a trick that no one but you might see. It's about style," he said.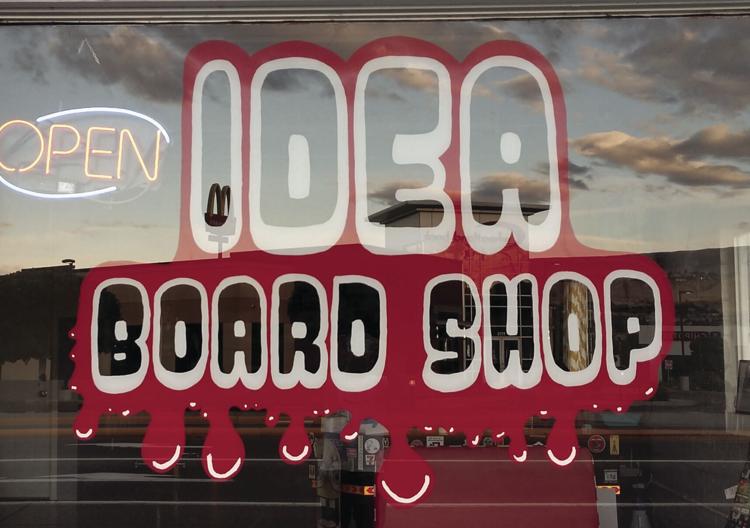 "It's not a girls sport. Not a boys sport. It's for all different age groups," he said.
His goal is to meet the needs of boarders and the community.
"We want to build the skateboard scene in Central Washington. We want to share the love of skateboarding," he said.