Thom Nees is executive director of Serve Wenatchee Valley, a major church-backed provider of social services in Chelan and Douglas counties.
The Wenatchee World and Confluence Health earlier this year recognized Nees with the 2021 Progress Award for his work helping organize a very large drive-thru food bank at Town Toyota Center as pandemic restrictions shut businesses and threw people out of work.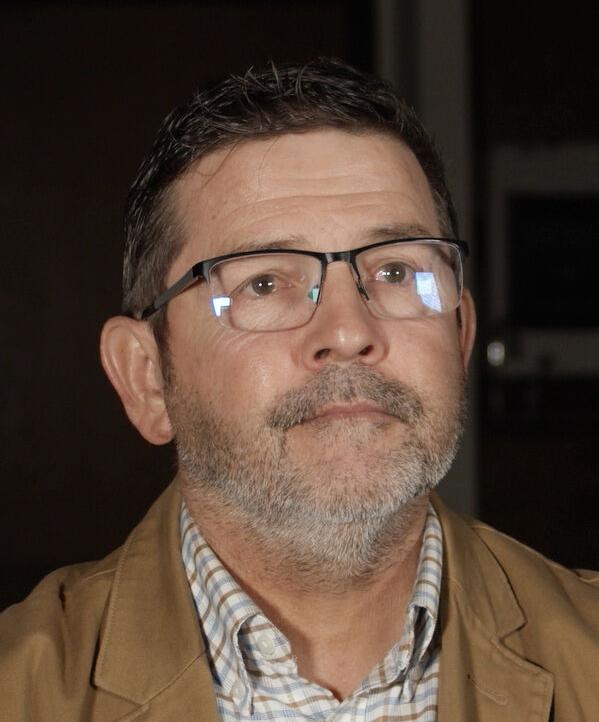 Reporter and videographer Luke Hollister interviewed Nees for an awards ceremony video that you can see here: wwrld.us/thomnees.
This an edited version of the interview, one of five with community members honored for stepping up and making a difference during the past year.
Wenatchee World: What does it mean to be a part of the Wenatchee Valley community for you?
Thom Nees: I love the ability to interact in and share information and be able to share a common goal to improve the well-being of all persons in our community. That is one of the things that's just been really amazing. Of course, the addition of it being in such an amazingly beautiful location, loved the outdoors, loved skiing, getting out, hiking, fishing, and things like that.
I think that is part of this community as well, just the environment and what it offers to a family. My wife and I raised five kids here. Actually, I'm very pleased to say, still have all five of them living in town. I think this community, at least in our family, has had a holding power to hold our kids here and allow them to find their place in this community. That's been I think another really awesome part of this town.
WW: How about as far as being a part of this community, what's it been like this year for you?
Nees: I think this community has done a pretty good job of staying connected with one another through digital models... . I will say on a personal level that I truly miss that face-to-face interaction and conversation that is not filtered through a computer screen and I think that there is a lot of energy, at least, that I get out of interacting face-to-face level with our community. That being said, we're trying, I think, community-wide to do the best we can for the betterment of our community and the betterment of our neighbors to keep that distancing, masking, and those kind of things that I don't think any one of us loves and hopes for and wishes for, but I think we just simply do what we need to do to protect and get us through this.
I think ultimately, that makes us a community of resilience. Resilience is built and forged in difficulty. I think that has been revealed through this season, is that the creative thinking and the resiliency to be elastic in the midst of things that would be otherwise restrictive and confining. We just continue to find ways to do what we can do together as a community.
WW: You helped collaborate and bring people together to turn the Town Toyota Center into this drop-off pickup site. Could you just share a little bit about what that was?
Nees: That really was an idea that grew with a series of folks simply saying, "Why not? Why not use this large space that is currently unavailable for the purpose?" It was intended. The Town Toyota Center is a large gathering place for people and it couldn't be used for that purpose, but to their credit, the Town Toyota Center staff and folks working there simply said, "Why not?"
WW: Was it challenging to throw that together, to bring all those people together?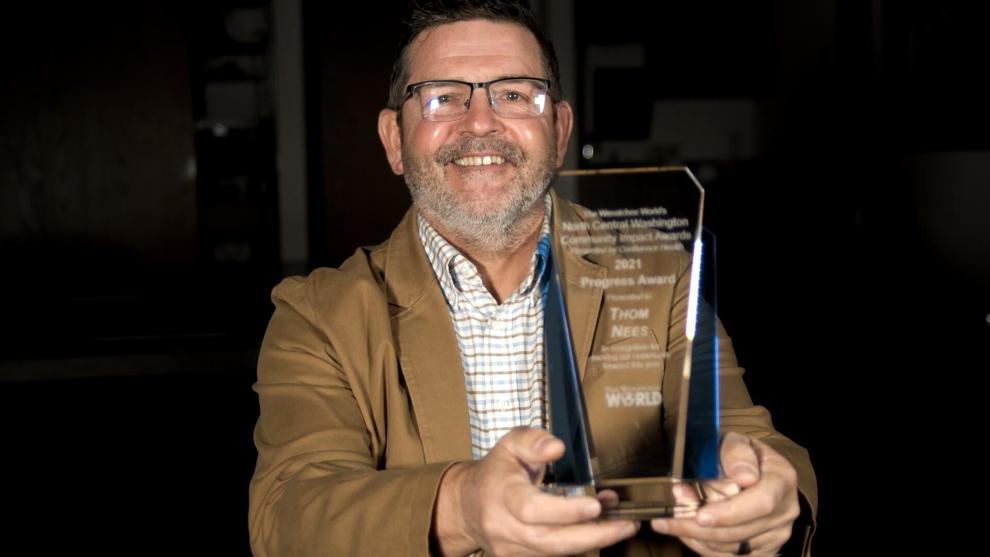 Nees: Yes, it was, but at the same time, I didn't do it. We did it together. When everybody brings something to the table, it's amazing what we can accomplish. Town Toyota Center had what they do, they had a space, and they brought their expertise in that area and Community Action Council had their expertise. Serve Wenatchee had our expertise that we brought to the table. Those things are always difficult, but it just wasn't me that was doing it. I was part of it, I was grateful to be able to be part of it and do well with what we brought to the table.
WW: What do you hope to see going forward?
Nees: I anticipate continuing to struggle. I think families are going to continue to struggle through the season. Certainly, the financial impact of this is going to last well into 2022. Even if the COVID-19 and the pandemic itself is able to be pulled back ways and we can get back moving again, there's still going to be an economic impact a long way down the road.
For us collectively as a community to come together and simply say, "What am I going to do today?" Our collective answer to that needs to be, "I'm going to do whatever I can with what I have." When we all say that, we all have different things, bring that to the table, then the needs of this community are met by our willingness to simply bring what we have to the table and share it in such a way that it is mutually beneficial to all of our community members.
WW: Is there anything else you want to add?
Nees: Sure. I have had the blessing and opportunity of being part of Serve Wenatchee. I moved to this valley in 2003 and immediately connected with Serve Wenatchee as an organization. I saw just a beautiful work that was being done on behalf of families in our community. Since that time, we've ... narrowed our focus to serving families that are at risk of homelessness or prevention organization.
We've got different things that we offer. We offer rent assistance, utility assistance. We help people with many different resources. We help them and we also refer them to other organizations so that they can have their needs met, not just through us, but through a community network.
What we're really doing, I think — and this is ultimately, I think what we do as a community, — is we're offering hope. Hope is the nature of being in the place you are with an expectation of something being different tomorrow or something being different down the road.
Housing is a serious community conversation that we're having at all different levels. We're working on the development of a community housing trust to be able to bring homeownership opportunities to low-income families, low and moderate-income families in our community that would never be able to otherwise.
That, again, is an exercise of offering hope. Families that are struggling with finding a place to live and they are at risk of losing their house or they're moving into this community and can't find something that they can afford to purchase, to set down roots and anchor themselves in his community.
All of those things have their foundation and their core in offering hope. It gives an amazing thing. About three years ago, we said, "Let's make hope contagious." Now, this was before the pandemic. Hope has a contagion to it. When you interact with someone that is finding themselves in a difficult place and in need, when you offer them something that can change that narrative of their life, that story, there's a resurgent sense of hope that rises up in them and causes them to want to walk in step with that.
It's not only them, it's also those of us in this community, which is all of us, that are offering that hope.
Because hope is not just contagious to the one that receives support. I've seen it over and over again through 2020: people being a part and jumping in to be the answer to someone's prayer and offer that hope. That hope becomes contagious, not just because you've received it, but because you've given it.