LEAVENWORTH — Gabrielle Page and Phillip Lehman are sharing tastes of their Texan roots at their new restaurant, offering options that might be familiar to those frequenting the Leavenworth Community Farmers Market.
La Javelina Texas Kitchen opened Nov. 27 at 285 U.S. Highway 2, offering, as Page put it, "a playful but modern menu of nostalgic flavors from our upbringing in Texas."

The menu, adapted for takeout as part of the COVID-19 restrictions, includes tacos for all occasions — with ingredients ranging from smoked pork to honey-braised duck legs to caramelized squash, sweet potato and black beans — along with similar variations of sandwiches. Chili, soup and sides of black beans and braised collard greens are in the mix, along with bread pudding, chile relleno or barbecued pork kolache, jalapeno cornbread and palvarones (almond wedding cookies). La Javelina also includes a full range of coffee, juice, beer, wine and cocktails.
"We currently offer a takeout window for espresso, breakfast, lunch, dinner and cocktails to go and will expand to indoor seating with a small craft cocktail bar when we are able to do so," Page said. "We also have heated patio seating and offer catering services. We source local ingredients as often as possible."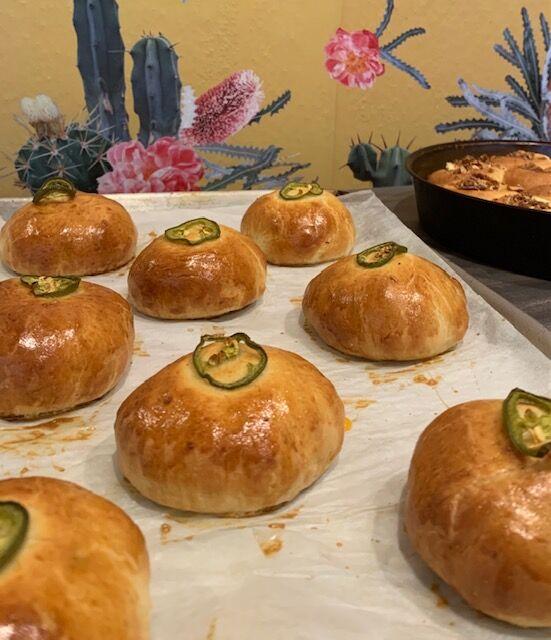 Page and Lehman built a following through their booth at the Leavenworth Community Farmers Market. Their plan was to eventually open a brick-and-mortar space, a move supported by their education and experience.
Lehmann took his business degree from California Lutheran University and added two years of training from the Art Institute of Seattle's culinary school, then went on to work as a sous chef.
Page, who attended the University of Washington, went on to work as a bartender, bar manager, sommelier, event planner and general manager.
The two initially were drawn to Leavenworth because of the climate, Page said, and the location.
"Phil and I both love the mountains," she said. "We previously lived just outside of Vail, Colorado, where we helped some friends open their restaurant. Leavenworth is between my family on the west side and Phil's folks who currently reside in Coeur d'Alene."
Their farmers market connections helped them take the next step. Page served on the farmers market board with Good Mood Food owners Kurt and Nadine Witowski.
When the Witowskis announced plans to move on to other endeavors after 10 years running their cafe, Page and Lehmann stepped up.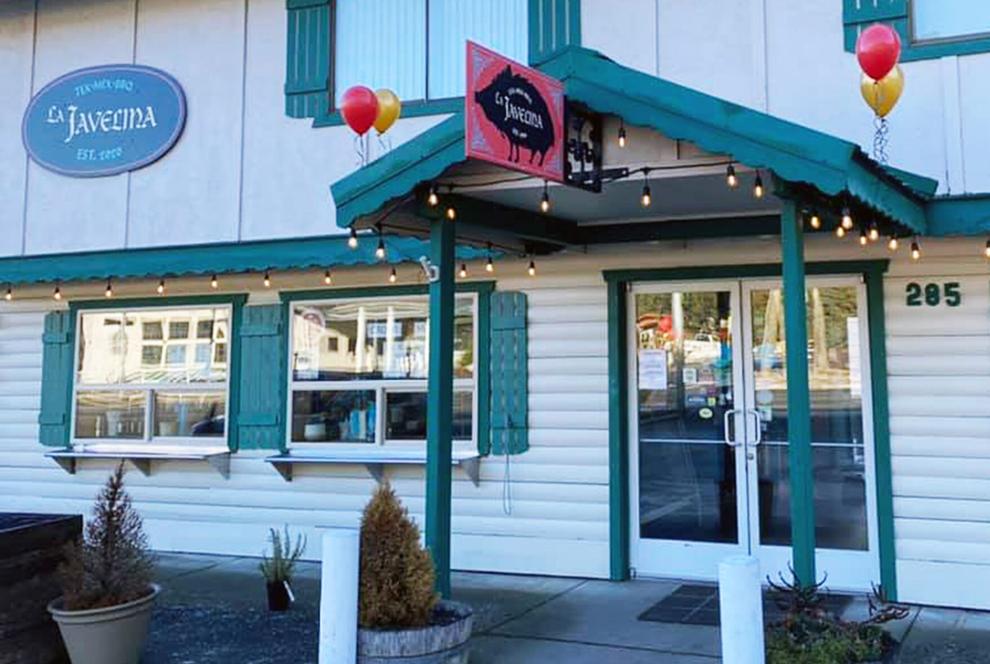 "It seemed like the perfect space to move into," Page said of the 1,000-square-foot space just off Highway 2. "We signed our business purchase agreement in November 2019 and we were supposed to take over in the spring, right when the 'stay at home' order started."
The pandemic delayed the opening, but they worked through it step by step as conditions allowed. The challenges included self-financing the venture when their bank loan fell through because of the pandemic.
They opened with six employees and are anticipating doubling that once COVID-19 safety concerns ease, which will allow them to build the catering side of the business and offer in-house dining.
The COVID-19 complications haven't kept them from planning for the future.
"We will probably look for a second location at some point," she said.
For now, though, it's one step at a time.