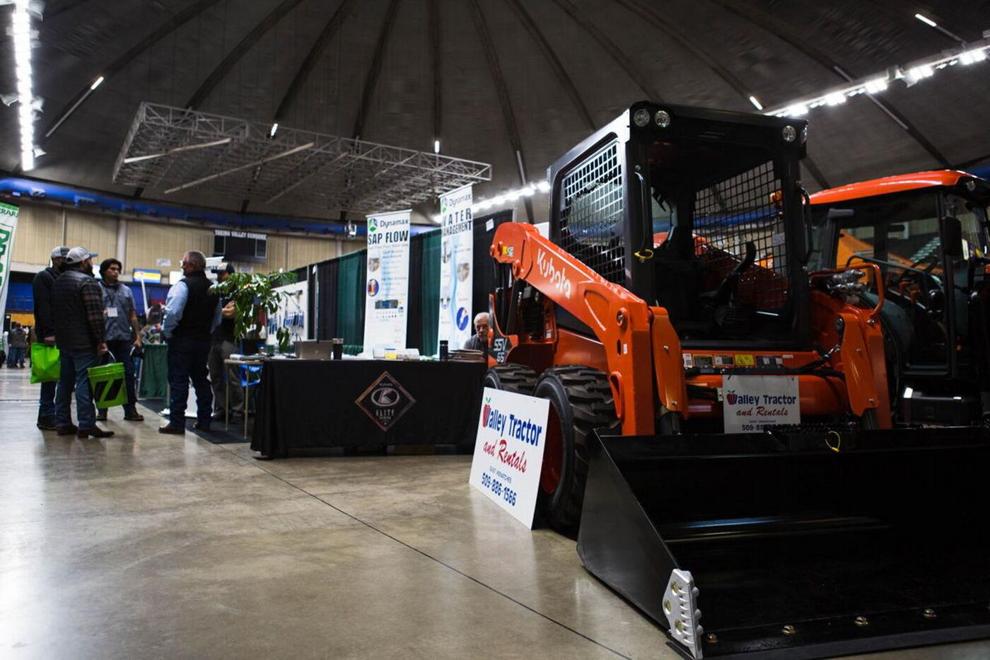 YAKIMA — The latest tractors, implements and pesticides were all on display Monday as the Washington State Tree Fruit Association opened its annual meeting and horticulture expo in Yakima.
But while equipment and technology is important to growers and processing companies, the most pressing concern for just about everyone remains labor — how to find workers, and how much they will cost.
The issue was mentioned repeatedly Monday morning as several speakers addressed the 1,200 attendees of the WSTFA's annual meeting, and it was omnipresent at the Hort Expo in the Yakima Valley SunDome, with much of the equipment and service companies showcasing ways to reduce worker hours and labor costs.
Diane Kurrle, senior vice president of the U.S. Apple Association lobbying group, said labor remains the No. 1 issue for all of agriculture.
"I hear this from everyone, from those who need 500 to 1,000 workers to those who need five to 10 workers," Kurrle said.
Kurrle and Mark Powers, president of the Northwest Horticultural Council, emphasized the importance of getting the Farm Workers Modernization Act passed by Congress.
The bill, originally introduced in 2019, was brought back before Congress in March of this year, co-sponsored by U.S. Reps. Dan Newhouse, R-Washington, and Zoe Lofgren, D-California. Newhouse represents Yakima County and the rest of the state's 4th Congressional District.
It includes three key platforms, Kurrle said: creating a pathway to legalization for current unauthorized agricultural workers; reforming and modernizing the existing H-2A temporary agricultural worker visa program; and requiring agriculture employers to implement an "E-Verify" program to ensure their workers are authorized.
The Farm Workers Modernization Act was approved with bipartisan support in the House in 2019 and again on March 18 of this year. Negotiations to consider the bill in the U.S. Senate have stalled, Kurrle said.
"If the Farm Workers Modernization Act had been enacted in 2019 when it first passed the House, the AEWR (minimum wage for H-2A workers) for next year would be a maximum of $16.02, which is 8.6% or $1.39 less than the $17.41 we now anticipate for 2022," Powers said.
Labor issues will be important next year in Olympia as well, noted WSTFA President Jon DeVaney, especially seasonal flexibility regarding overtime for agricultural workers.
The Washington State Supreme Court struck down the overtime exemption in the dairy industry last year. Following that, the Legislature passed a bill making all agricultural workers eligible for overtime pay in 2022 and establishing a 40-hour workweek by early 2024.
"There needs to be some flexibility about the 40-hour work week in an industry affected greatly by labor shortages and weather (which affect scheduling)," DeVaney said.
The WSTFA believes allowing workers to work up to 50 hours a week for no more than 12 weeks of the year would benefit both growers and their work force during the busy harvest season.
"It's better for workers than limiting their hours to 40 and forcing them to work multiple jobs to maintain their income," DeVaney added.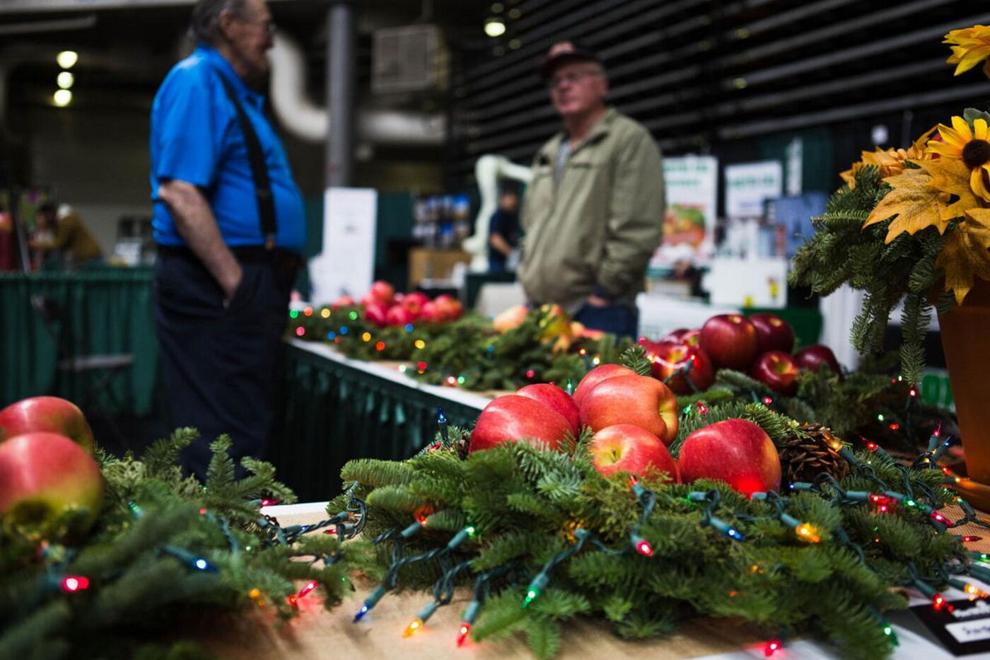 The various attempts to contain labor costs were exemplified by two booths facing each other in the northeast corner of the SunDome floor on Monday afternoon.
On one side of the aisle, Nathan Rommel, president of BTB Solutions near Vancouver, was demonstrating the Rapidly Employed Automated Palletizing Robot (REAPR).
The machine, pronounced "reaper," uses sensors and air suction cups to pick up boxes with its arm and arrange them precisely on a pallet for shipping. Technology like this runs about $165,000, but it saves on labor costs in the long run, Rommel said.
"It's actually cheaper than the labor costs," he added. "If you have one guy doing this full-time, it doesn't take long before this will save you money."
Directly across from the quietly running REAPR, Liz Cardenas with Pacific Agri-Service talked with growers about her company's ability to provide workers for their labor-intensive harvest season.
Pacific Agri-Service workers begin their year in southern California, then work their way north through California, Oregon and Washington as crops are ready to harvest.
"Loyalty is the key to our company — between us and our workers, between us and our clients," she said. "There are a lot of growers we work with here (in Yakima County) already."
The use of Pacific Agri-Service workers saves money in several ways, Cardenas said. Because they are domestic workers, rather than H-2A, they can be paid lower wages — the state of Washington's minimum wage was $13.69 in 2021, compared to $16.34 for H-2A workers.
Other savings include having workers "clock in" via a QR code on their phone, rather than a punching a clock or rounding up their hours on a timesheet. The company also provides training for its workers, saving local growers time and money, she added.
Overall, everyone from the NW Hort Expo vendors to WSTFA officials were glad the 2021 events could be held in person, as opposed to the virtual gatherings of 2020 due to the COVID-19 pandemic.
"We've been busy — a little bit slower than some years, but last year was nothing," said Chris Rankin, vice president of Rankin Equipment of Union Gap, whose booth included farming implements such as the Verminator, which eliminates troublesome gophers.
"It's nice to be back to talking with people in person," Rankin said.
DeVaney said "at least" 1,200 people pre-registered for the WSTFA annual meeting. Pre-COVID, the event usually attracted about 1,600.
"It's a great thing for the industry," he said of meeting in person. "A lot of the value of conferences like this are the informal interactions between the members."
Both events run through Wednesday, with the 117th annual WSTFA meeting at the Yakima Convention Center and the NW Hort Expo at the convention center and Yakima Valley SunDome.
The horticulture expo is free and open to the public, with 180 vendors staffing booths which showcase their equipment and services. The majority of these will be displayed inside the SunDome, with the rest in the lobby of the convention center.