Wenatchee Valley business leaders anticipated good things happening in 2020.
Last year's Wenatchee Valley Business World March cover story, "State of the Economy," laid out expectations for economic advancement, along with a review of progress made to address ongoing challenges.
Small business owners were looking at how they would absorb minimum wage hikes. Trade wars added volatility and uncertainty for the tree fruit industry. Brick-and-mortar retail stores were fighting the move to online shopping. The lack of affordable housing was hurting recruitment of workers and making it difficult for first-time home buyers.
Despite the challenges, those interviewed were optimistic — noting residential and commercial construction, an influx of investment opportunities from new development and redevelopment projects, rave reviews for the Cosmic Crisp apple and good consumer confidence. Most gave 2020's potential good marks.
"Absent some outside influence, I would suggest that 2020 will be an A-," said Steve King, then Wenatchee's economic development director.
No one knew what kind of an outside influence was on the way.
COVID-19 arrived in full force a few weeks later, bringing with it unprecedented health, economic and social challenges.
A year later, it's not over, but it is possible to see light now as vaccines make it into arms, though it comes with the danger of getting complacent and careless that could mean a resurgence. Never has "cautious optimism" been such an apt description.
The Wenatchee Valley Business World wanted to give the region's business leaders an opportunity to reflect on what happened, how it played out, lessons learned and share their views on what the future holds.
Here are edited versions of their responses:
Alyce Brown, NCW Economic Development District executive director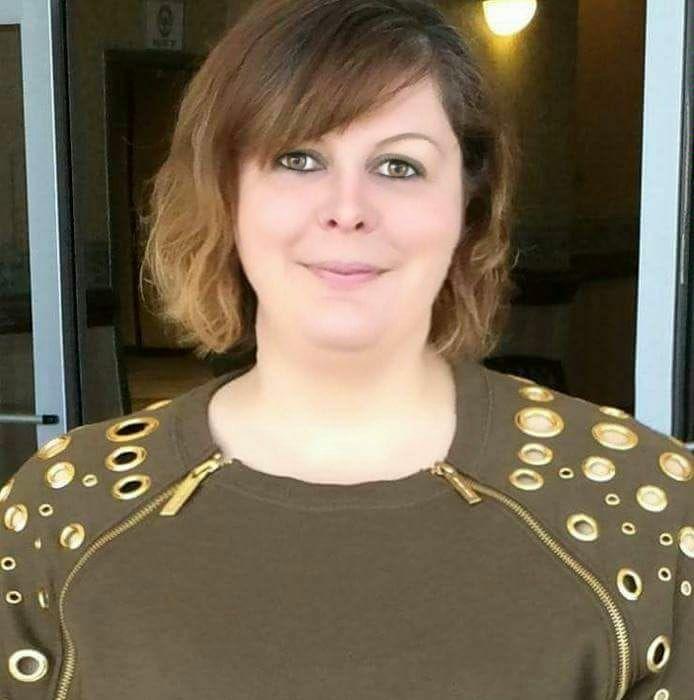 It has allowed us to look at ourselves as a regional economic development district and ask ourselves, "How do we create a regional recovery plan?" How do we begin to collaborate and reimagine what our economy will look like in the future? An effective recovery means finding the right balance across a matrix of priorities and we must identify what are the long-term priorities not just the short-term fixes.
We, long-term, will drive and encourage innovation. Historically, some of the greatest innovations have emerged from collaborations between governments and the private sector to solve specific challenges. The NCWEDD will continue to be the bridge between these two sectors bringing everyone to the table and begin to piece together the framework for long-term economic prosperity.
Many small businesses need additional support and training to prepare them for future unforeseen situations. Helping them regain financial stability and providing a platform for businesses to grow will be critical to the recovery.
Food distribution between residents and businesses. We saw restaurants struggling to keep their doors open for business and were having to compete with residents at local grocery stores to purchase items to sell.
The supply vs. the demand was very telling on the resources available to our region. Farmers and ranchers were not able to connect with the local businesses to provide options or did not have the needed permits to do so. We must stop working in silos and begin to talk as a region and connect one another to needed resources. Farmers and ranchers should not have had to dispose of needed resources. Restaurants should not have had to "see" what items will be available to them at the local grocery store, and residents, especially those on limited incomes, should not have gone without needed items.
Collaboration must happen between our public and private sectors.
Efforts to achieve economic growth must address many challenges — some that already existed, such as consistent poverty and food distribution, and new challenges such as healthcare, inequality and education. We will need to combine investment, market reforms, higher skills and new technologies to create jobs, while boosting productivity and rebuild more resilient public and private sectors.
The opportunity to address social inequality, improve outcomes for all citizens, including fairer access to employment must not be missed this time.
Sustainable recovery is not just about creating jobs, it's about creating good quality, accessible jobs that improve peoples' lives, which in turn creates more stable societies. Social inclusion is a priority that underpins sustainable economic prosperity.
To build a sustainable recovery beyond the pandemic, we need a new public-private model of collaboration. Coalitions between economic players — local and state governments, banks and companies (large and small) ­— can transform how we create value for all. Without them, economic recovery will be less quick, less assured and less sustainable.
The crisis has exposed economic weaknesses throughout our entire region. We will see a much larger push to build more resilient, productive economies through innovative programs or out-of-the-box strategies to create the financial vitality that many of our communities need.
Efforts to achieve economic growth must address many challenges — some that already existed such as consistent poverty and food distribution and new challenges such as healthcare, inequality and education.
We will need to combine investment, market reforms, higher skills and new technologies to create jobs while boosting productivity and rebuild more resilient public and private sectors. We have the opportunity to reframe our regional economy in ways that make it smarter, less wasteful and more efficient, which in return equals a better, more stable future.
COVID-19 vs. the Great Recession
I think it is extremely important to remember that there's a critical difference between the COVID-19 economic crisis and what happened during the Great Recession (2007-2009). The Great Recession was a result of financial imbalances or bad debt — starting primarily in the housing sector. This one is from a totally external factor, the coronavirus has severely hampered everything from manufacturing to services.
Personally, I believe the largest takeaway from the Great Recession that the United States has demonstrated is that of our relief packages. The U.S. relief package, which is only 1.9 times bigger than in 2008, is arguably too small.
The economic outcome of COVID-19 seems just as arguably worse than 2007-09 because it is such a severe collapse in a very short amount of time. If a significant amount of income is held up for even six months, it will have consequences on everything from employment to bad debts on bank balance sheets. The scale of stimulus spending means governments have a real opportunity — and obligation — to partner as a path to sustainable growth.
The unemployment rates from this crisis are almost certainly higher than the reported numbers in our region, since the data doesn't take into account workers unable to file claims and those who were laid off but are no longer actively looking for work. A large sector of our job force that has been impacted by the virus is our agriculture workers, primarily minority workers who are not comfortable reporting claims or do not qualify.
Jerrilea Crawford, East Wenatchee mayor
The city of East Wenatchee has been able to continue to provide all services and maintain all staff. However, it has been heartbreaking knowing many in our community have suffered with loss and medical challenges due to COVID and businesses have been hurt by the shutdowns.
The city will work alongside our partners to support our community's health and safety and help to rebuild businesses so families can get back to work.
Early on, I expected major shortages in sales tax revenues. Fortunately, we were down only about 1% from 2019. I still anticipate revenues to be volatile over the next year or so as we move toward recovery.
It is really about the health of our citizens, we must do what we can to protect those around us. That means getting the vaccination if you're able, wearing masks, washing hands, etc. I believe we can do all of this and still get our kids back in school and businesses open. Support local businesses!
I think this pandemic has taught us that we can always be more creative and flexible. Even after the pandemic is over, I see the city offering more virtual options for meetings and services. Our goal is to make ourselves available to all the needs of the community and if it is reasonable, we should find a way to do it. For example, I think city council meetings will continue with Zoom-like options for those who want to attend from the comfort of their home.
Working from home options might also be a way to incorporate the needs of staff going forward. Having an open mind to these new ways of operating will only help us navigate challenging situations now and in the future.
COVID-19 vs. the Great Recession
The city came out of 2020 financially on track, but I'm nervous about the impact the pandemic will have on our community in the years ahead.
In 2008, the Wenatchee Valley didn't feel the full effects of the recession like other parts of the nation until a year later. With the COVID pandemic, Washington had tighter restrictions on business activity than other states. Some businesses may have decided to pick up and move to "open" states where they could do business. Others may have spent all they had to hang on to whatever they could to stay open now, but they may not be able to regain what they lost once we are completely open again. If they don't return or recover, that will hurt us down the road for years to come.
We won't know what that looks like for a while yet and, like the 2008 recession, we'll feel it for several years.
During a crisis, one thing we can do well in our close-knit community is be kind to each other. We may all have different opinions of how to respond to the pandemic and many people are frustrated. Kindness goes a long way!
Jim Kuntz, Chelan Douglas Regional Port Authority CEO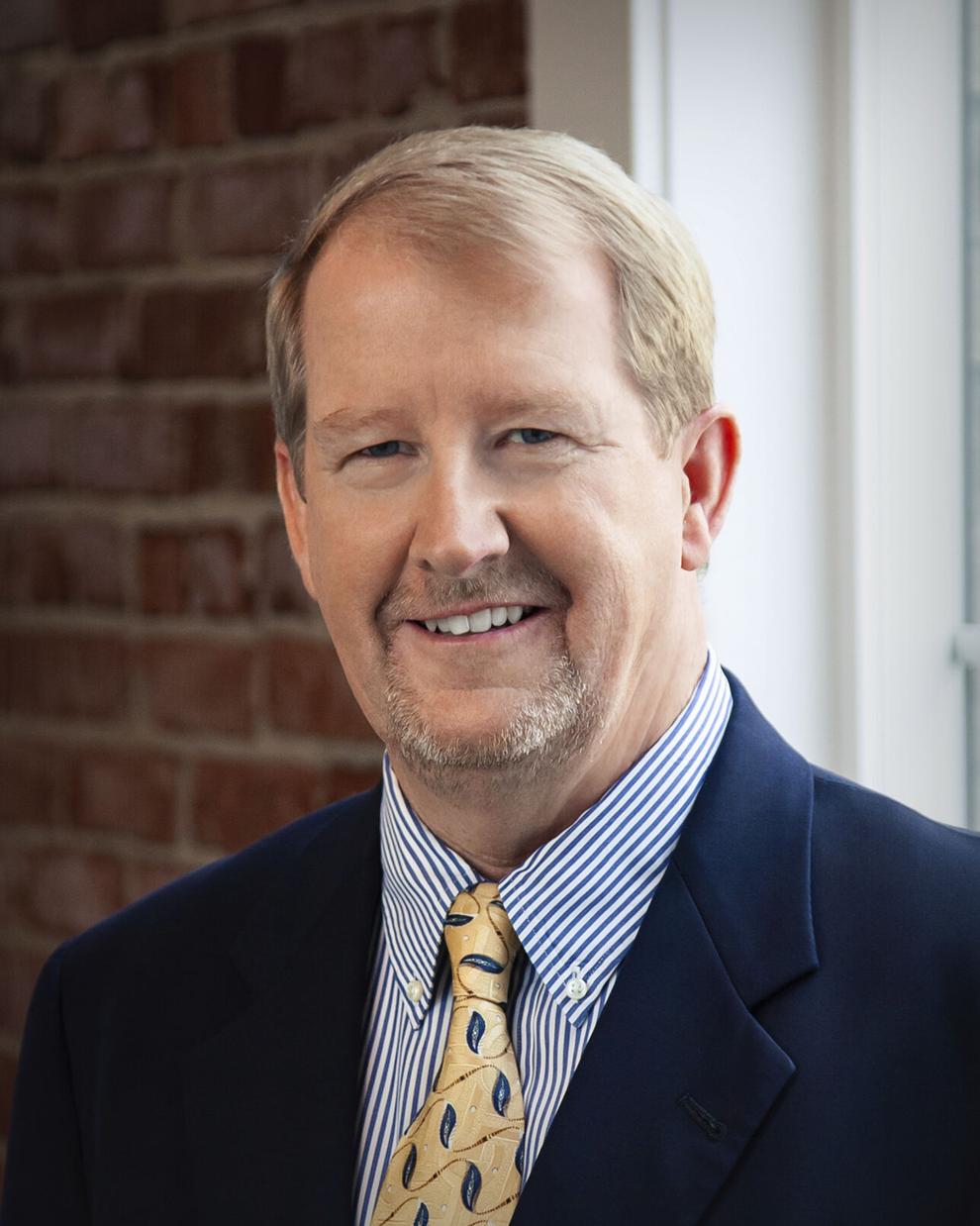 In 2020, the Chelan Douglas Regional Port Authority had to transform itself into an entity focused on helping businesses survive the COVID-19 business downturn. The Regional Port managed more than $4.2 million in local, state and federal funding earmarked for small business grant programs.
The Regional Port issued 727 small business grants in Chelan and Douglas counties. The average grant award was $5,843. Approximately 21% of the businesses in the two-county area received funding from the Regional Port. Minority owned businesses received 26% of the grant funding.
Priority was given to industry sectors most impacted by the business downturn, with 40% of all funding going to restaurants, food services, hospitality-lodging and general retail.
The resilience of our small businesses has been impressive. With businesses shutdown and/or severely curtailed for many months, the fear of significant jobs losses has been a big concern. Yet, in 2020 the region lost just 3,000 jobs. The ingenuity of businesses to find creative ways to reduce costs and generate revenues during the pandemic saved many jobs. As the economy slowly recovers and as more citizens get vaccinated, we are optimistic the job market will bounce back. We know several employers currently hiring.
Certain business sectors continue to struggle such as restaurants, hospitality and entertainment. Another round of small business grants is going to be critical to save as many businesses as possible. The Regional Port is currently working with state and federal agencies in securing additional small business grant funding.
The work from home trend will continue. This represents a great opportunity for our community to attract talented individuals who can work anywhere but choose to live in our region. The past strategic investments by our PUDs and other service providers in deploying fiber will pay dividends in our new work from home environment. We are way ahead of many communities in the Pacific Northwest with our fiber deployment.
The other change that is coming, and will be in play a decade from now for businesses with direct customer interfaces, will be standards of cleanliness. It is going to be the new normal demanded by customers.
Does your business have the latest air flow/air filtration systems? Are your bathrooms barriers-free with no touch faucets?
We are already seeing a movement where building owners are looking to develop and implement best practices cleanliness standards.
Last, every new business plan moving forward will have a chapter devoted to contingency planning if the next pandemic hits. Well-run businesses will have a plan in place.
COVID-19 vs. the Great Recession
The financial crisis of 2008 had a more widespread impact on businesses. The COVID-19 pandemic impacted some businesses in a very negative way, yet other businesses were barely impacted at all. For instance, housing prices remain strong and new large housing developments are being permitted in both Chelan and Douglas counties.
The Regional Port has seen a noticeable increase in quality business leads over the last few months. Industry sectors include a data center, a hydrogen project, an industrial gas producer/supplier, and an electric aircraft manufacturer, to name a few. Business recruitment is a very competitive business. The Regional Port is focused on preparing the best business case possible to entice these potential business investments in Chelan and/or Douglas County.
Elvis Garcia, Hispanic Business Council chairman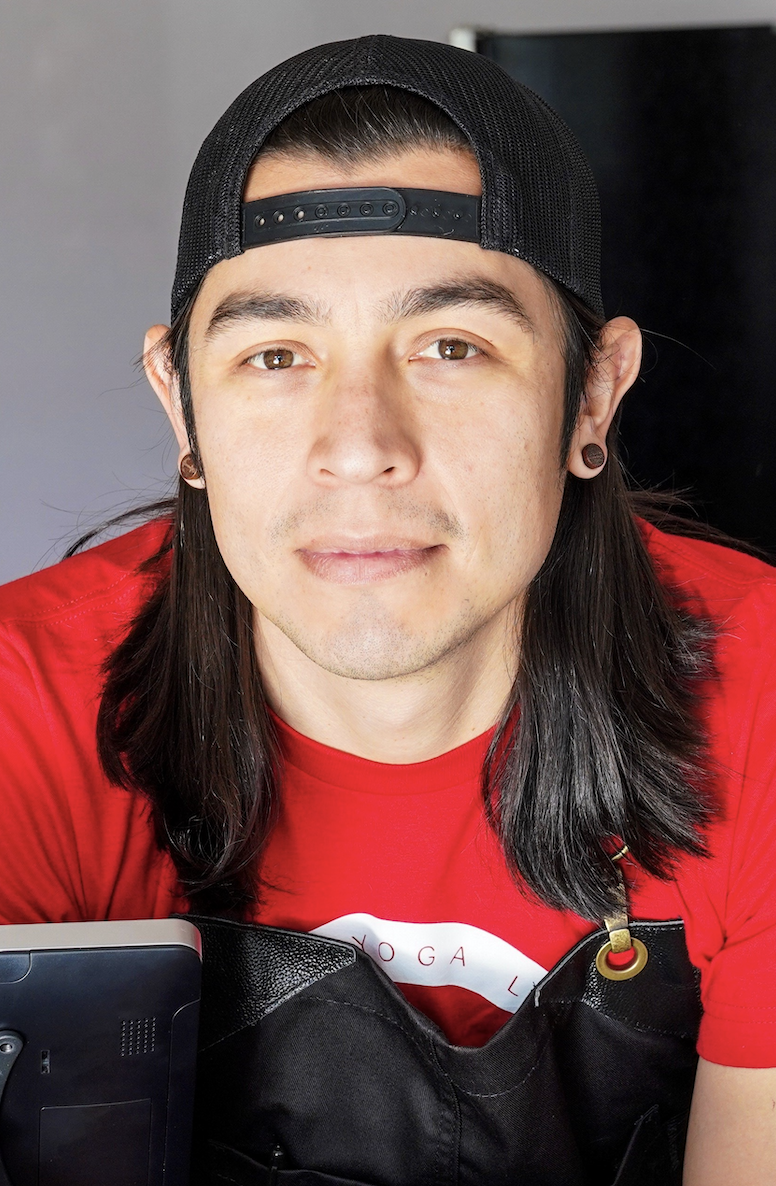 The Wenatchee Valley Chamber of Commerce (WVCC) in collaboration with the leadership of the NCW Hispanic Chamber of Commerce established the Hispanic Business Council (HBC) in January 2020. The 12-member council seeks to build trust and remove barriers through outreach and education. The pandemic has shown us establishing the HBC within the WVCC was the right move at the right time.
The pandemic revealed the importance of our collective effort as a business community. In crisis, there is a great need for clear and consistent communication. The WVCC has done this for all businesses from the outset of the pandemic, by producing critical resources in both English and Spanish. The most notable example of this would be the bilingual reopening toolkit for businesses the WVCC created as the region first began to reopen. The HBC was integral in getting this resource directly into the hands of Hispanic business owners. Another crucial effort was the WVCC Recovery Council's community wide masking campaign and the HBC's role in distributing masks with culturally relevant artwork directly to Hispanic-owned businesses.
We cannot start the process of recovery until our businesses have a predictable and consistent regulatory environment that gives them the ability to plan and access to cash flow at a rate that is sustainable for their business. The most effective way to get our businesses the access to cash flow they need is not through grants and loans but by having customers who are confident and feel safe in their businesses. Once we have all those needs met our businesses will be able to grow again and we can look ahead to recovery.
The biggest success of the HBC is a direct result of the 20-plus year legacy of the NCW Hispanic Chamber of Commerce. The pandemic has affirmed this need for integration between our business community leadership. As we continue to move through the pandemic the HBC, with the assistance of the WVCC, will continue to focus on supporting the needs of Hispanic-owned businesses in our Valley. The council is laying groundwork to develop leaders through participation in the HBC. The HBC's long-term goal is to be the voice for all minority-owned businesses, empower and mentor minority business owners and integrate all businesses in our community.
COVID-19 vs. the Great Recession
Crisis creates hardship and that hardship is not always equitably felt across a community. Our resiliency will be directly tied to the strength we find in the differences we all possess.
Like the 2008 financial crisis, our community has not experienced this crisis the same, but it will take our entire community working together toward goals identified for our common good to achieve a prosperous thriving future.
Jon DeVaney, Washington State Tree Fruit Association president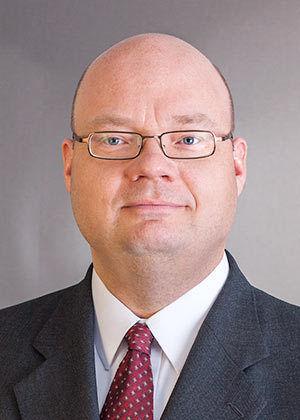 The pandemic has had a big impact on the tree fruit industry. Worker safety has always been a major focus of our efforts, but during the pandemic there were increased costs to protect workers from the virus. These included direct costs in testing, PPEs, barriers, and sanitation, as well as medical services, housing modifications, and quarantine expenses.
The additional requirements for worker housing also impacted the size of our workforce and the availability of workers. Impacts varied depending on the location and housing configuration of individual farm and packing operations.
On the market side, the pandemic also caused major disruptions to the foodservice channel, greatly reducing a market for our fresh fruits. And though we saw a spike in retail sales at the start of the pandemic, those sales have largely returned to pre-pandemic levels, though overall demand remains strong.
I was amazed at how quickly our members adapted to the fast-changing situation throughout the pandemic. They have been able to pivot based on new discoveries in science and changes in regulations all during peak harvest season.
While challenging to execute, growers' aggressive implementation of state and federal safety guidelines were largely successful in preventing further large outbreaks.
The most important next step is to deploy vaccines within the industry to protect our workforce. As we approach the beginning of peak harvest season, close collaboration with the state to get vaccinations into the arms of workers will be essential. Also, as 2021 unfolds, we believe we will see restaurants and food service return to more normal operations, again as the rollout of the vaccine happens.
I really think the industry showed a great deal of resiliency. We have always faced major challenges, from poor harvests to fires to weather events. When the pandemic arrived, our industry was declared an essential business. That challenged us to meet the two major goals of continuing operations, and also protecting our workforce. Some farms had outbreaks, and the community spread in the surrounding cities and towns was frightening and a major source of anxiety and increased vigilance. By and large, the industry responded positively and achieved those goals of protecting workers and delivering a much-needed harvest.
COVID-19 vs. the Great Recession
In both cases food production and distribution remained essential to daily life and continued during these times of crisis. While the 2008 economic crisis caused difficulty for everyone, including agriculture, the pandemic was a more challenging event. Not only did we lose a sales channel when the restaurant and food service industry basically closed down, we also faced increased costs of operation as the pandemic disrupted supply chains and producers had to acquire supplies and modify operations to ensure the safety of their workforce.
Low sales years do cause stress and anxiety, but agriculture is cyclical, and that kind of anxiety happens on a regular basis. In 2020, we are talking about much higher levels of concern because we were facing a deadly virus. I'd say past year was the hardest the industry has faced in many years.
Just pride in our members commitment to meet the twin challenges of delivering a harvest and protecting workers.
Todd Fryhover,Washington Apple Commission president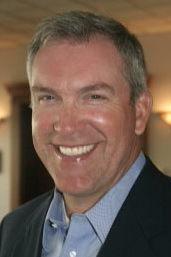 The Washington Apple Commission's priorities are to support and grow the apple category for the benefit of Washington apple growers in international markets. We have no domestic focus.
As it concerns COVID-19, we find ourselves reacting to unforeseen circumstances in each country based upon the changing science, spread and lockdowns. The initial issues were labor availability with many countries operating at a reduced capacity slowing down the import process — longer to clear customs, more difficult logistics of getting product to cold storage and challenges with wholesale market lockdowns. Lucky for Washington, the 2020-21 apple crop is small in comparison to last season, highlighting the reduced dependence on export.
As stated above, WAC doesn't have a domestic presence, but changes to the retail side is logical — a change to alternative packaging that reduces handling by retail, creating higher "rings" and protecting consumers — high graphic pouch bags.
Bulk sales have slowed as the industry tries to react to bag demand while traversing the social distancing and keeping employees safe. The real question is: Will this trend continue? And if so, when does the recyclable packaging conversation move back to the forefront.