WENATCHEE — Visitors looking to spend a couple days or two weeks in the Wenatchee Valley — whether for work, skiing, hiking, sports tournaments or some other occasion — will have a new option this summer.
The 127-room, five-story Residence Inn Wenatchee is in the final stages of construction at 1229 Walla Walla Ave., on track to open in early summer.
Its rooms are designed for the Marriott brand's extended-stay format, said Charlotte Mayo, the hotel's general manager, which includes a fully equipped kitchen and small dining and sitting area.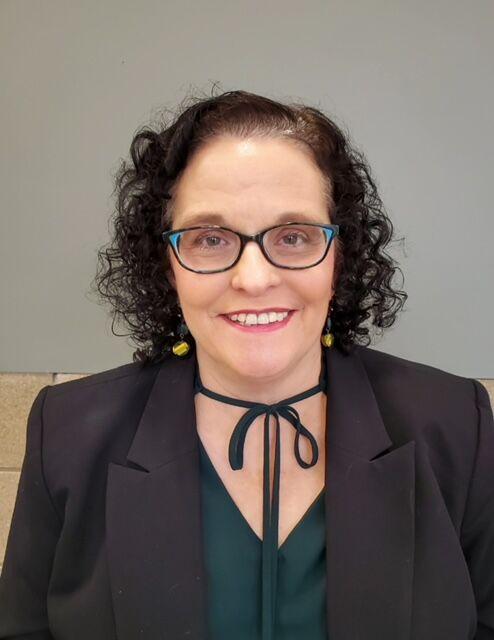 "In an extended-stay hotel guests can prepare their own meals and snacks — it is a studio apartment," she said. "It is perfect for someone on an extended work assignment, relocating to a new city, or a family on vacation for multiple nights."
On average, guests in extended stay hotels spend for four to seven nights, she said, but the hotel also meets the needs for one- or two-night visits.
Amenities include an onsite laundry facility, complimentary breakfast, free grocery delivery service, fitness center, indoor swimming pool with "garage-style doors" leading to an outdoor hot tub and about 1,000 square feet of private meeting space, equipped with virtual conferencing technology.
"We are planning on having limited outdoor recreational equipment that hotel guests can rent from our recreation hut," she said.
That makes sense, given the hotel's location next to Walla Walla Point Park and its access to sports fields, the river and hiking trails. It's also near Riverfront Rock Gym, the Town Toyota Center and within walking distance of shopping attractions, including Pybus Public Market and Wenatchee's downtown.
Visitors aren't the only people likely to get some use out of the new hotel, though.
A restaurant — Orchard Bar+Bites — will be open to the public, featuring "small plates" easily paired with craft cocktails and local beer and wine — and access to a 10,000-square-foot patio on the river side of the hotel, complete with fire tables and heat lamps.
The $15.3 million construction project got underway in late 2019. The owners are Seattle-based Stream Real Estate, which purchased the property from the estate of Bob Parlette for $2.7 million in June 2019. The hotel project, on the northern part of the property, is being managed by The Hotel Group, a minority investment partner. The property to the south is slated for a 75-unit apartment building, which is still in the works.
Mayo started on the job in February, signaling the project is reaching the home stretch.
"We are moving into the final phases of the hotel with tile, vinyl, carpet and cabinetry all being installed," she said. The contractors also are working on the lobby as well as completion of the restaurant and bar.
The hotel is expecting to hire a team of about 25, she said. Another eight will be hired to run the restaurant.
"We have started the hiring process with our executive team, which is when I was hired. We have also brought on our director of sales and marketing, Ashley Braden, and our Assistant General Manager Miguel Cuevas. We expect to bring on our remaining manager positions and additional team members approximately 30 days prior to opening," she said.
Mayo said the project saw some delays due to COVID-19 and the fires last year — in delivery of product, supplies and construction services.
The operation plans also have adapted to provide extra safety precautions.
"Some of these changes are already in process (remote check-in, mobile phone keys, etc.)," she said. "Fortunately, THG manages several hotels across the country and has been able to take the necessary actions to operate a hotel safely and effectively as our industry transitions during the COVID-19 pandemic."
The Residence Inn is one of three hotels opening in the Wenatchee area this year. Others include:
The Sleep Inn, 265 E. Penny Road, which opened in January, with 85 rooms.
Wenatchee Avid Hotel, 1640 N. Wenatchee Ave., slated for later this year. It has 95 rooms.
The Hotel Group believes the Wenatchee market can handle the competition.
"We see this prime area of Wenatchee continuing to grow and develop over the years and we are thrilled to be a part of that progress," Mayo said. "We know that there is demand in the market for a high quality hotel in the extended stay sector."
That has held true even during the pandemic.
"We have seen in the past year that the extended stay product has resonated with travelers and has been a leader in their performance," she said. "It is our anticipation that this will continue and we expect our performance to be strong."