WENATCHEE — Erich Jurges has gone from taking apart roadside bombs in Iraq to owning and operating SageBrush Dental in Wenatchee — a career twist he never saw coming.
The two fields share striking similarities, he said, and dentistry allows him to enjoy his family and sleep in his own bed at night.
Jurges joined the Navy with visions of a career spent deep sea diving, parachuting and maybe, once in a while, dealing with some kid who made a pipe bomb.
"No one knew about roadside bombs then," he said.
He grew up in Bremerton — long associated with ships and naval stations — so his plans to be a "career Navy guy" made sense as a 1996 high school grad.
He was accepted into the U.S. Naval Academy in Annapolis and commissioned as a Naval Special Operations Officer. He completed Navy dive school, explosive ordnance school and Army Airborne school.
Then 9/11 happened, leading to two tours in Iraq.
"I took part in the invasion of Iraq on the mine hunting ship USS Raven," he said, tasked with mine hunting on the Khawr AbdAllah River which separates Iraq and Kuwait.
His second tour was in 2006, assigned to the a U.S. Marine explosive ordnance disposal company.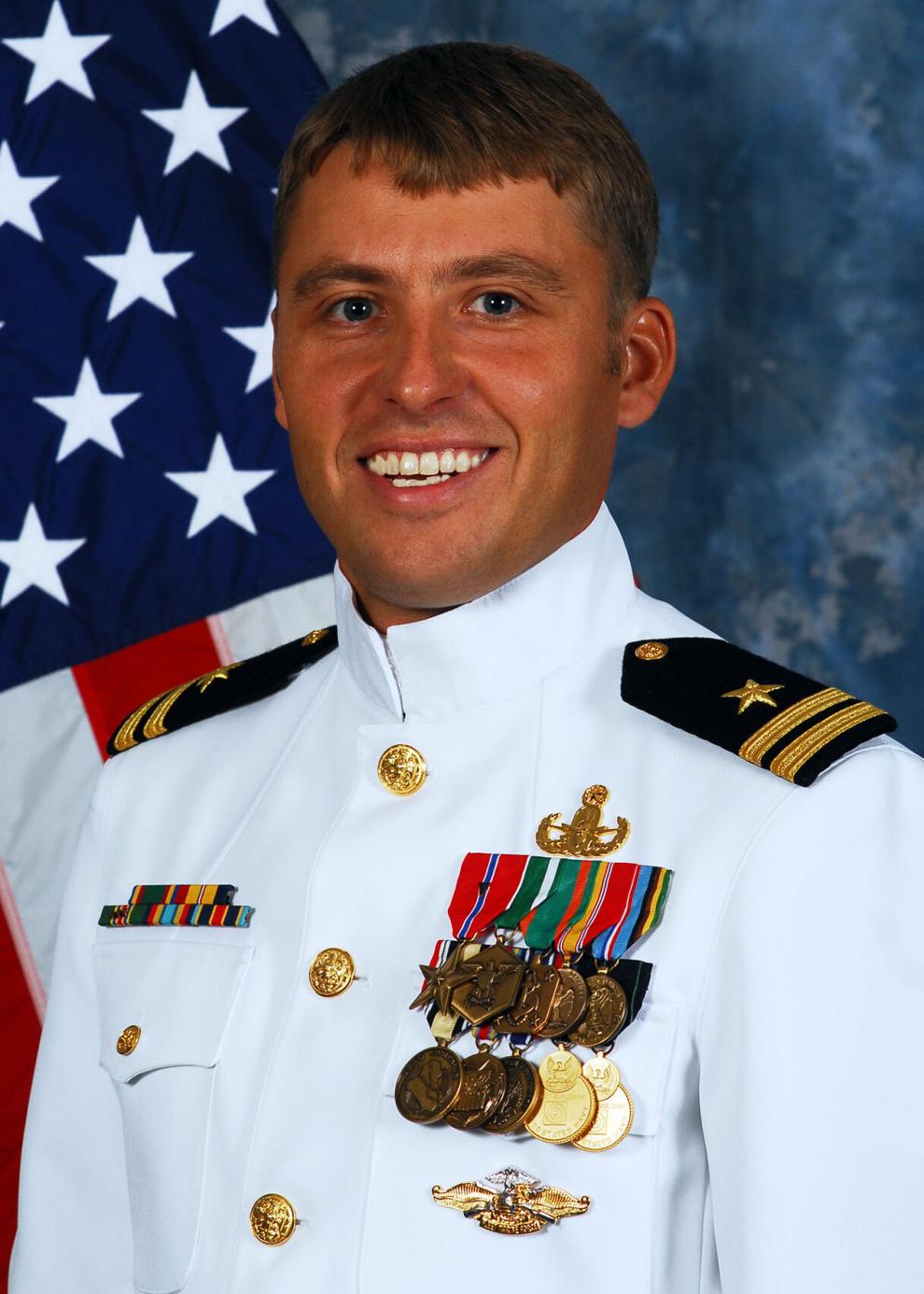 "On my second tour I personally took apart and disposed of 198 IED roadside bombs and explosive devices," he said.
Following Iraq, he helped remove unexploded World War II bombs in the Pacific.
"I led teams to take part in humanitarian demining and removal of explosive remnants of war from the Battle of Peleliu, Battle of Saipan, Battle of Guam and Battle of Tinian," he said.
After nine years of military service, he decided to change course.
"I knew my time disarming bombs needed to come to an end and I wanted to transition to civilian life and start a family," he said.
Dentistry was never part of the plan — until he started talking about his future with a friend who happened to be a U.S. Air Force dentist.
"We were stationed together in Guam and one day after a fishing trip, we began discussing my career options when I got out of the Navy," Jurges said.
His friend suggested he consider what he most liked about his work in the Navy. The list Jurges rattled off included the craftsmanship of working with his hands, variety, the teamwork camaraderie, interacting with the public and autonomy.
"Then you should be a dentist," was his friend's response. "Dentists are subject matter experts, detail oriented, have different schedules every day and have a team of people helping to run the business." And as business owners, they set their own schedule and can sleep in their own beds every night, rather than being constantly deployed across the globe.
Jurges accepted his friend's advice and with the help of the GI Bill, enrolled in Central Washington University to complete the prerequisites needed for dental school and then earned his doctorate in dental care at the University of Washington Dental School. That's also where he met his future wife, who was training to be a physician at the time.
With degrees in hand, they started looked for a place to put down roots.
"We wanted a place big enough to have a Costco, but small enough where you know people," he said. "Wenatchee fit the bill."
They arrived in 2016. She started working as a primary care physician at Confluence Health, and he started working as a dentist at Columbia Valley Community Health, with the idea of eventually establishing his own practice.
He opened SageBrush Dental in December 2018 in 2,300 square feet of leased space next to MiniBlinds & More at 1114 N. Mission St.
It was a one-man show at first. His wife was his first patient, he said.
Jurges now has four full-time and two part-time employees. He remains the sole dentist in the office, though he has a hygienist who helps out when it gets busy.
"We see patients of all ages and provide comprehensive dental care such as cleanings, fillings, crowns, root canals and extractions," he said. "A person's first dental visit starts with my assistants taking X-rays, then I complete the exam and take a few photos of a tooth that may need some special care, then I provide a dental cleaning and the visit is complete. If a person needs a filing or two, I can often fit it in during the first visit."
Jurges also has partnered with Care in the Community and the Spokane VA system to provide dental care to veterans with service-connected dental coverage.
And he's happy to talk about his career shift.
"Many people have wondered how a guy who took apart bombs for the Navy would become a dentist," he said. "Ultimately I am glad to have served our country taking apart roadside bombs and glad to have returned safely to be able to move on to my second career in dentistry."