Chances are, unless you live out of town, look out your window and you can spot a hedge of arborvitae. This widespread shrub screens the neighbors — sometimes way beyond reason. We see a neighbor's arborvitae some 25-30 feet high, expanding through the fence.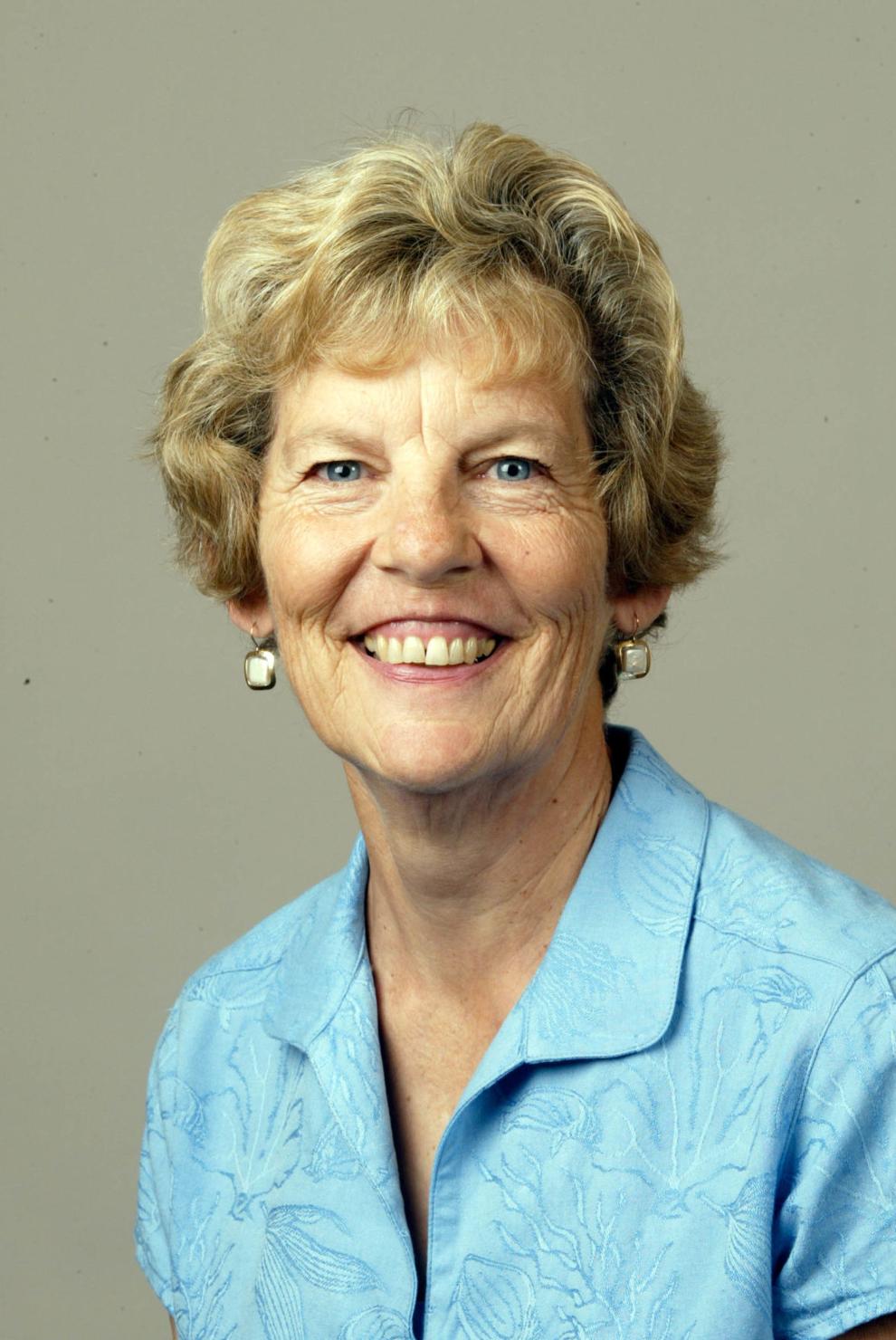 Arborvitae are comparatively cheap, especially those fast-growing ones, take our hot and cold climate and make a nice screen. Negatives include they are highly flammable, have limited ability shearing the sides without those inside bare branches showing, share common conifer pest and disease problems, and snow loads can splay open their tops.
Although my husband Pat and I haven't planted a single arborvitae, we contend with established plants on three sides. The smallest hedge defines our driveway. That's where we set up our temporary electric fence to keep deer from foraging and distorting their columnar shapes, subject of my November 14, 2020, Wenatchee World column. They've grown to head height and that means frequent trimmings trying to keep them within bounds, both width and height wise. Best time to trim is right after their spring flush of growth and perhaps again in July or August.
In our backyard, we inherited an arborvitae screen on one side; nice for privacy but they're big bruisers some 12 feet high (after trimming) and need trimming both tops and sides. Left tall, they shade other plants and are out of scale with the landscape. In addition, their roots have caused havoc with our surrounding landscape and suck up water and nutrients.
Checking with WSU Chelan Urban Horticulturist Paula Dinius, she shared some helpful information on both recommended alternative shrubs as well as pros and cons of arborvitae.
Dinius' list of alternative screening plants includes conifers (she points out some have the same pros and cons as arborvitae):
Calocedrus decurrens (Incense cedar)
Chamaecyparis nootkatensis, C.n. Van der Akker or 'Stricta'
Cryptomeria japonica 'Sekkan'
Picea glauca 'Pendula' (weeping white spruce)
Pinus cembra 'Stricta'; or 'Columnaris'
Pinus nigra Arnold's Sentinel (Austrian pine)
Pinus omorika 'Pendula Bruns' (Bruns weeping Serbian spruce)
Many dwarf cultivars of the Pinus omorika.
For broadleaf deciduous alternatives, her list includes:
Celtis occidentalis 'Prairie Sentinal' (hackberry)
Chionanthus retusus 'Tokyo Tower' (fringetree)
Fagus sylvatica 'Red Obelisk' or Dawyck Purple' (purple beech)
Ginkgo biloba 'Princeton Sentry'
Liquidamber styraciflua 'Slender Silhouette' (sweetgum)
Several oaks; Quercus bicolor 'Beacon', Q. robur x bicolor 'Kindred Spirit' and Q. robur x alba 'Skinny Jeans.'
Interesting and fun names for some of those slender trees!
If you are willing to do more in depth research, Dinius recommends checking these publications, which can be downloaded for free:
WSU's Selecting Plants for Screens and Hedges
Oregon State University Landscape plants,
Spring is the time when we're anxious to get out planting, and it's easy to just visit a local store and buy what looks nice. Perhaps some homework and study to find better long-term screening plants may turn out to be smart in the long run.
A WSU Master Gardeners of Chelan County column appears weekly in The Wenatchee World. Mary Fran McClure is one of four columnists featured. To learn more, visit wwrld.us/cdmg or call (509) 667-6540.