This has been an interesting year for teachers and students, and for the partners who work with them. Students have been unable to get outside for field trips. Marjie Lodwick, my co-worker at Leavenworth Fisheries Complex, exercises creativity and flexibility to find ways of bringing the outdoors into education.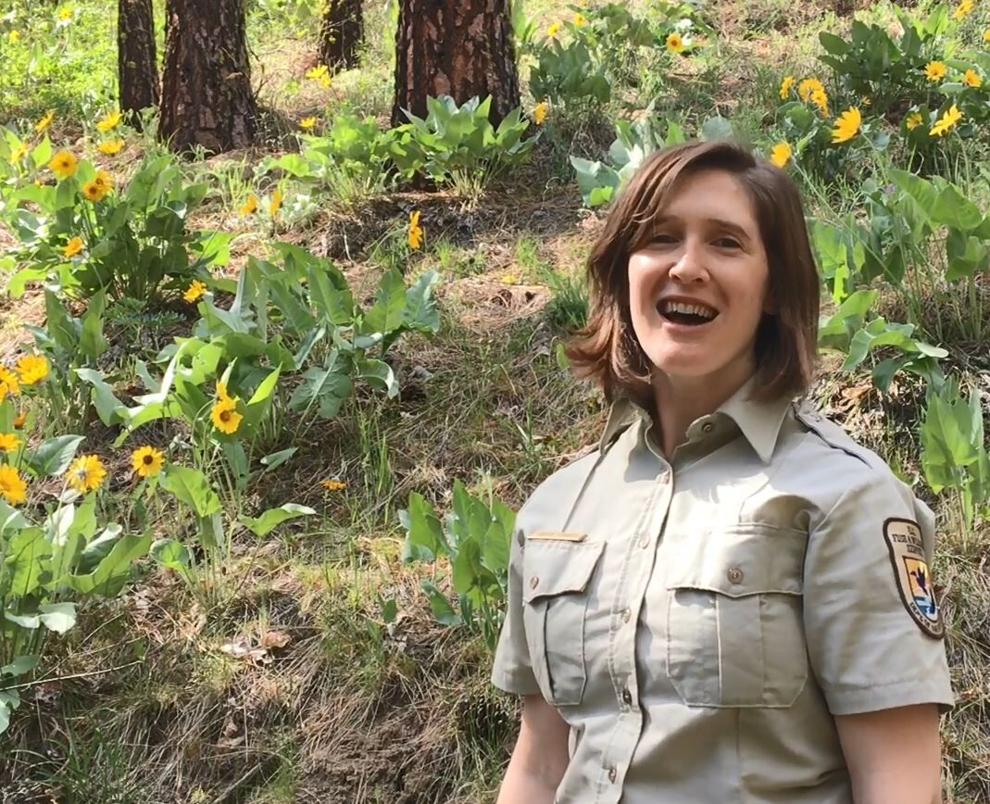 One way is to spend time outside herself and share her discoveries online. She prowled her backyard and shot video of springtime balsamroot, assembling a short video shared with Wenatchee River Institute. This and other videos are posted on the Friends of Northwest Hatcheries YouTube channel. And she's learned to use FlipGrid, where students and instructors post short video clips to show their work and ask and answer questions.
But videos can't interact, so she delivers live Zoom presentations for schools. For example, Marjie rounded up some biologists from the Mid-Columbia Fish and Wildlife Conservation Office, Barb Kelly and Meg Euclide, to talk to students at Orondo Middle School, WestSide High School, and Cascade High School. Barb dissected a fish on-camera as part of the presentation.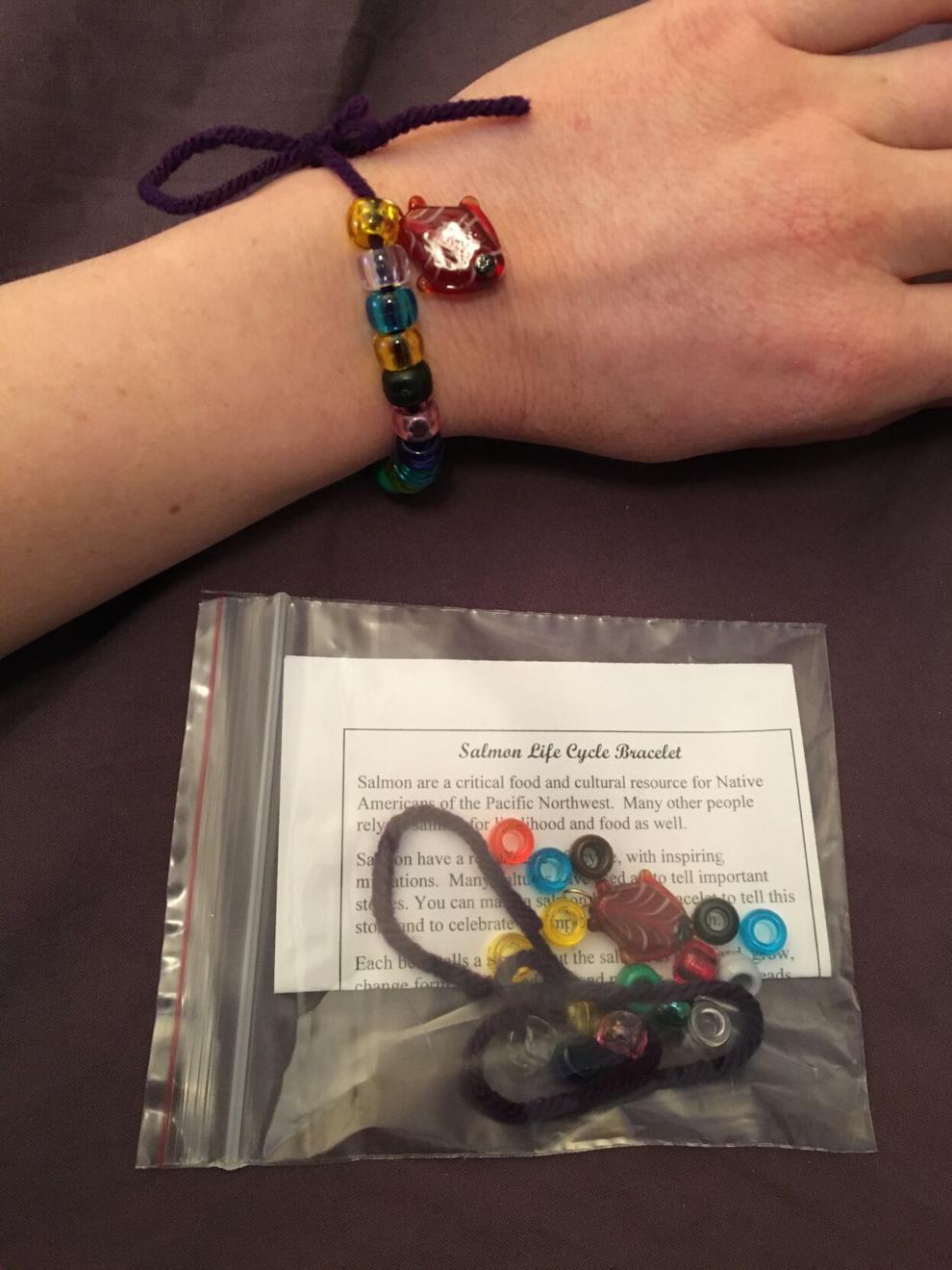 But talking isn't enough. How can the virtual classes be made tangible? Marjie sent packets of beads to Lisa Norton, fifth-grade teacher at Paschal Sherman Indian School. At the time, their school was still 100% virtual, so Lisa sent the packets home to her students. Then Marjie showed them how to make their own salmon lifecycle bracelets in a live Zoom program. She followed this up with a Zoom yoga session that was also about the salmon lifecycle. Students who are glued to their computers all day literally jump at the chance to move around while learning virtually.
She also oversees a snowshoe loan program, getting equipment into the hands of teachers and volunteer organizers so they can deliver them to their students or participants. She offers live Zoom programs to show kids how to put on their snowshoes, and encourages them to take photos of their outdoor experiences to share later.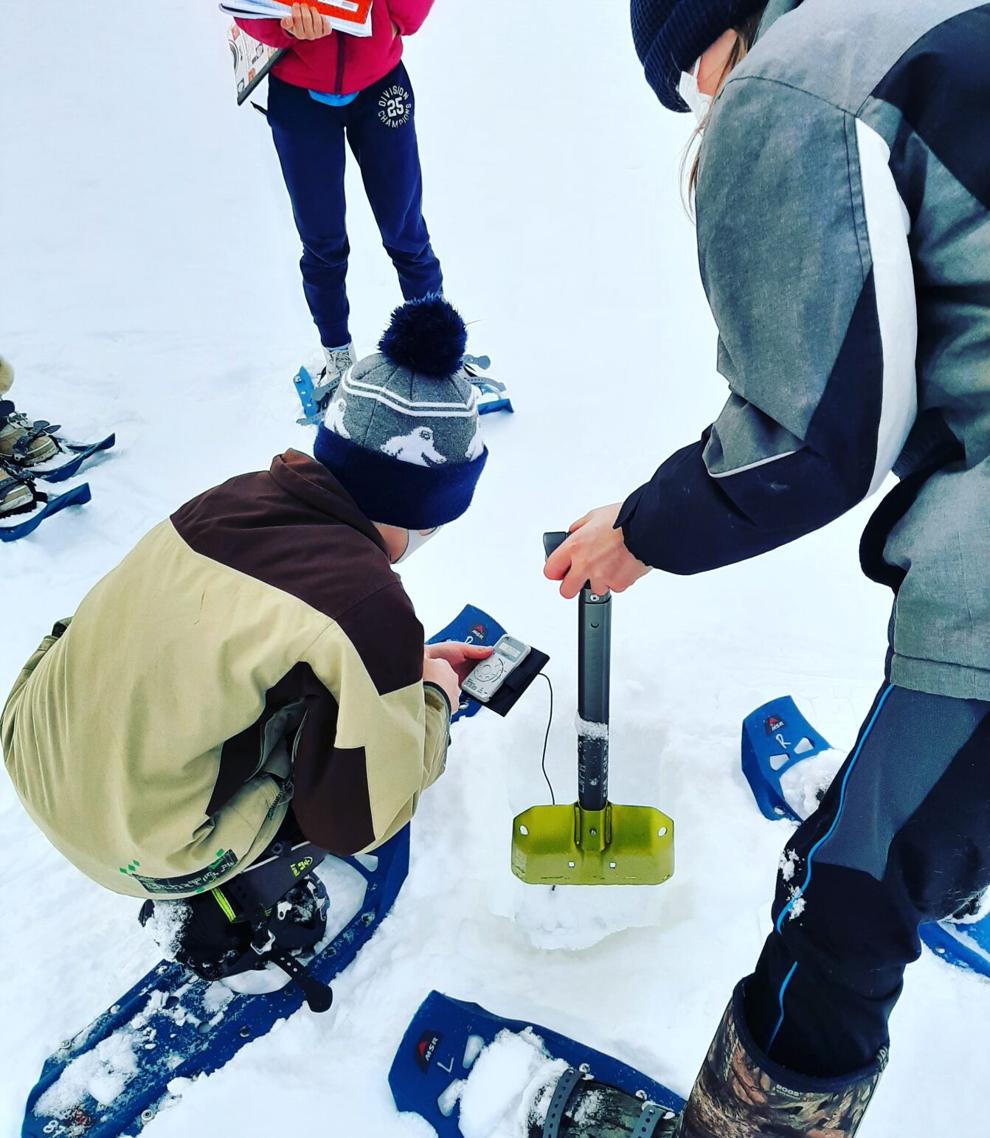 Sometimes, teachers just need equipment they don't have. Marjie sent snow sampling tools to Icicle River Middle School math teacher Jess Hoiland so she could get her students out of the classroom and use practical math skills to study the world around them.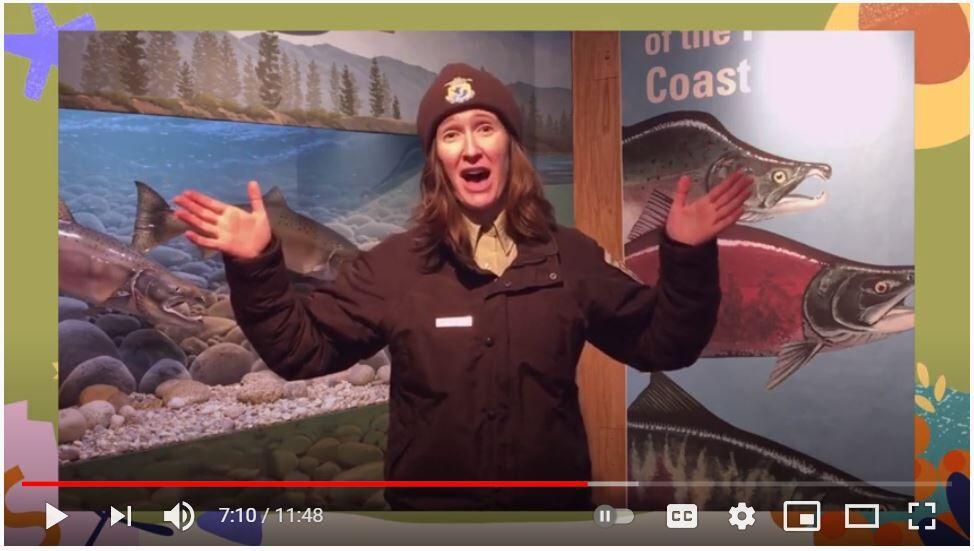 One of the things I love about working with Marjie is her amazing collaboration ability. She pulled in partners from multiple sites, states, and organizations to consolidate online education resources on Facebook and YouTube for various "Fish in the Classroom" programs across the West. Sometimes she doesn't have what a partner needs, but she will connect them with someone who can help.
From videos to live, online presentations, loans of equipment, and collaboration with partners, Marjie has found all kinds of ways to reach out and connect. In times like these, she's the kind of colleague I want to have around.
Julia Pinnix is visitor services manager for Leavenworth Fisheries Complex. The mission of the U.S. Fish and Wildlife Service is working with others to conserve, protect and enhance fish, wildlife, plants and their habitats. For information, visit fws.gov.