WENATCHEE — Investigation documents into the 2017 fatal shooting of Matthew Folden by a Wenatchee police officer align with what investigators have said about the shooting and the events that preceded it, but they also reveal that key evidence was mishandled at the scene.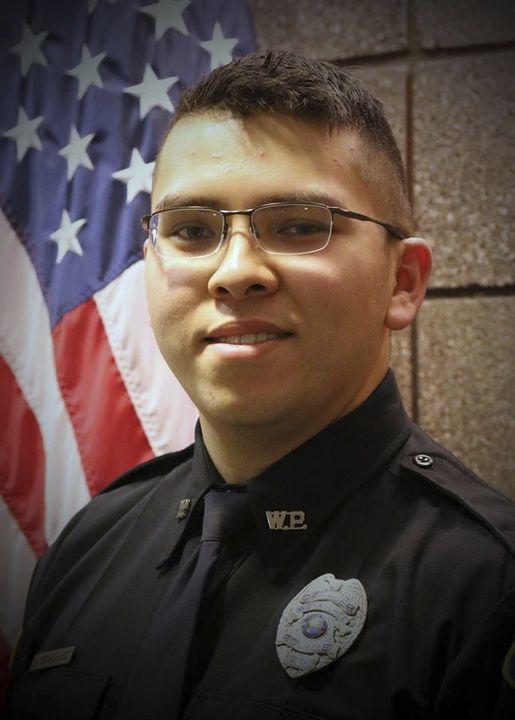 The Wenatchee World filed a public records request at the conclusion of the investigation in October. The last of those records, which include interviews with witnesses and responding officers, evidence analysis and dash cam footage, were recently released.
Ofc. Albert Gonzalez on July 27, 2017, was responding to a report of "a guy screaming and yelling, walking around with a knife" in the Albertsons parking lot on the 1100 block of North Miller Street. When confronted outside the west entrance of Albertsons, Folden allegedly pointed the knife at the officer and then ran at him, prompting Gonzalez to shoot the 31-year-old three times.
The knife — a black and gray pocket knife with a 3-inch blade — was sent to the Washington State Patrol Crime Lab in Cheney for touch DNA analysis, a process that matches DNA to skin cells found on an object.
Because the knife was wrapped inside a Ziploc evidence bag that had been used to cover a bullet wound, investigators requesting the analysis conceded Folden's DNA would likely be found on the knife.
It was. Too much, in fact.
The amount of blood found made the knife ineligible for touch analysis, according to Lorraine Heath, supervising DNA forensic scientist with the crime lab.
When asked if her lab was able to prove from a DNA perspective whether Folden was ever holding the knife, Heath couldn't say for certain.
His blood was found on the knife, Heath said, "But I can't say if there was touch DNA under that blood. We have no way of testing that."
However, she did say that the knife should not have been placed into the same bag that was used as a chest seal.
"Typically, one would not put an item into a bag that already had a bodily fluid on it," Heath said.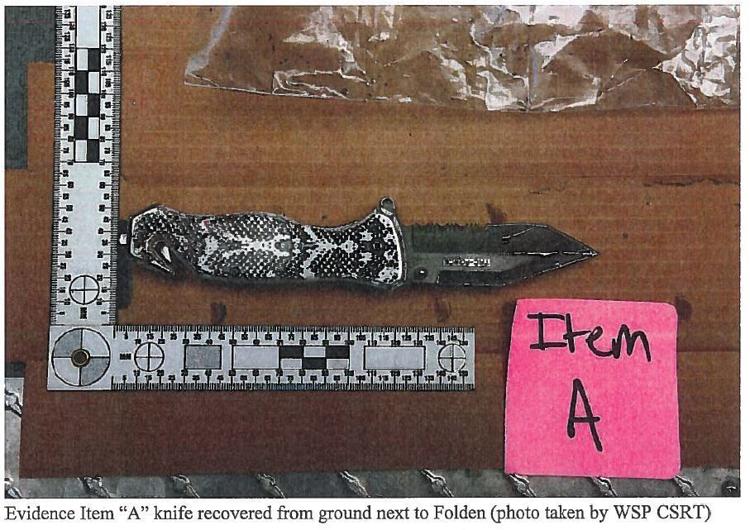 Wenatchee Police Capt. Edgar Reinfeld agreed the knife wasn't handled properly.
"That would not be ideal evidence processing," Reinfeld said on Friday.
According to Heath, the knife shouldn't have been wrapped in plastic at all. Paper is the preferred material.
"Typically, DNA evidence should be stored in paper as this allows any moisture to naturally evaporate," Heath said. "Plastic would typically only be appropriate for liquid samples or other uncommon circumstances."
The shooting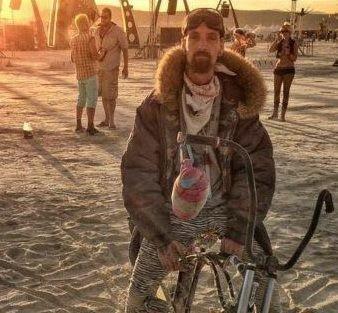 Folden was a well-known local musician and tattoo artist with two young children. He lived in Peshastin with his 27-year-old girlfriend and their then 6-month-old daughter. He also had a 10-year-old son living in Minnesota, according to his obituary.
From the time he was a teen, he played in Chelan County bands like The Wreks, Rich and Rare Rebels and Jip Sea Party.
"He always made you feel good about yourself," said Jeremy Logan, who first met Folden around 2003. "And in my experience, whoever you were he was almost overly enthusiastically excited to see you."
Others described him in police interviews as someone who was loving and non-violent, but suffered from depression and Post-Traumatic Stress Disorder. The interviews didn't specify what the ailments stemmed from.
At 10:05 p.m., a delivery driver unloading goods at nearby Starbucks called a 911 RiverCom dispatcher to report a man with a knife. He later told detectives that the man screamed at him while holding a knife as if he was going to stab someone, according to the documents.
Gonzalez, 28 years old at the time, was the first to respond.
Dash cam footage shows Gonzalez pulling up to the west Albertsons entrance as Folden was walking toward the grocery store doorway. The footage doesn't show the shooting, but does provide clear audio of the commands Gonzalez gave Folden and the shots he fired.
Gonzalez exited his car at 10:08:39 p.m. Someone shouted "Hey" — it's unclear who — and then at 10:08:42 p.m., Folden allegedly ran at Gonzalez, knife in hand. Gonzalez yelled, "Get on the ground, get on the ground, get on the ground!"
Forensic video analysts reviewed grainy footage from two Albertsons cameras — an inside camera facing the entrance and an outside camera facing the parking lot — and determined Folden moved toward the patrol car and then changed direction and moved toward Gonzalez with his right arm extended at the officer.
At 10:08:44 p.m., Gonzalez fired three rounds, striking Folden in the lower right abdomen, mid-torso and shoulder, according to the documents. Folden fell a few feet from the patrol car.
Gonzalez later estimated in a written statement that Folden was about seven feet away when he fired.
Gonzalez stepped back into view of the dash cam and then radioed RiverCom Dispatch: "Shots fired, he's on the ground."
He went out of view again and told Folden to "Drop the knife!" and "Let me see your hands!"
He spoke into the radio again: "Subject is down. I am fine."
Cpl. Ryan Weatherman and Ofc. Stephanie Valencia arrived on scene a few moments later. Weatherman approached Gonzalez and Folden, while Valencia, newly hired by the department, secured the area.
Ofc. Gary Bryant arrived next. He and Weatherman handcuffed Folden, still breathing, and then applied chest seals to his wounds. Chest seals are used on bullet wounds to regulate blood and air flow.
Initially, Bryant used a one-gallon Ziploc bag (used to hold evidence) as a makeshift chest seal on one wound until Det. Sgt. Nathan Hahn provided actual chest seals.
Weatherman wrapped the knife in that same Ziploc bag to store it as evidence, according to the documents.
At 10:10 p.m., one minute and 16 seconds after Gonzalez fired those three shots, a woman identified by police as Folden's girlfriend and mother of his child, arrived in view of the dash cam.
The woman told investigators that Folden was upset about work and that he liked to vent his frustrations by screaming, according the documents.
She ran toward Folden before Hahn told her to get back. She watched as officers cut away her boyfriend's shirt and applied the chest seals. Folden was pronounced dead at 11:20 p.m. at Central Washington Hospital.
A post-mortem toxicology exam revealed that Folden had a high amount of methamphetamine and alcohol in his system, according to an Oct. 24 report from Chelan County Prosecutor Doug Shae. A meth pipe was recovered inside his cargo shorts.
Gonzalez was placed on administrative leave while the North Central Washington Special Investigation Unit investigated the shooting. He returned to duty in October about two weeks before Shae declared there was "no basis for criminal charges to be filed" against Gonzalez. Shae also said Folden's "actions and failure to follow the officer's orders created the end result."
Of the shooting, Wenatchee Police Chief Steve Crown said, "These scenarios are pretty dynamic and the officer has to make that type of split-second decision and their own life and other people's lives may be hung in the balance. That's a tremendous responsibility for any human to have to bear."