CHELAN — Chelan High School is gearing up for its sixth year of pairing high school junior and senior mentors with incoming freshmen as part of its "High School Success" program.
Trainers from WhyTry, a Utah-based organization that specializes in resilience training, will be at the school Tuesday and Wednesday to prepare about 20 upperclassmen to serve as mentors for younger students making the transition to high school.
The program has received accolades not only for helping incoming ninth-graders academically, but in building bonds that help students overcome social and emotional struggles.
"Younger students look up to older students and we leverage their leadership for good," said Sarah Barnes, the district's school and community liaison who developed and teaches the peer mentoring class. "We have discovered that the influence of an upperclassman who builds a caring relationship and sets high expectations for their mentee often produces powerful results."
The juniors and seniors chosen for the training express an interest in the program and have a desire to help others, Barnes said. They also must demonstrate personal resilience, leadership and be academically sound.
The incoming freshmen often are identified as eighth-graders who were struggling academically.
"We offer leadership opportunities and the skills and support necessary for a successful transition to high school," Barnes said.
This year, for the first time, parents have an opportunity to learn some of the same mentoring techniques. Lake Chelan School District is hosting "Parent Resilience Night" at 7 p.m. Tuesday in the Chelan High School performing art center.
"This is a new event designed to teach parents some of the resilience strategies that students in WhyTry learn," Barnes said. "There is a lot of talk about resilience and grit in education. Some students who face similar adversity achieve very different outcomes. WhyTry believes that resilience can be taught."
The parent night is free to attendees, courtesy of the Lake Chelan School District, Barnes said. It is part of the two-day training program funded by the district, which costs between $3,000 and $5,000.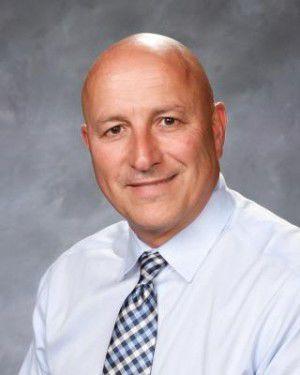 Superintendent Barry DePaoli, who was the high school principal when what was originally called the "Academic Success" program was introduced, said the training typically is earmarked for teachers, counselors and corrections facility workers.
"The WhyTry organization is interested and intrigued by Chelan's model in that we utilize student mentors to do this work," he said.
The program has received accolades from the state Office of the Superintendent of Public Instruction's graduation and equity specialist Kefi Anderson and the Association of Washington State Principals.
The success, Barnes said, is evident in the numbers.
"We interview students and collect data every year on the number of course failures in core classes and changes in GPA," she said. "Last year's freshmen, for example, raised their GPA an average of 22% overall and reduced their course failure in core classes (math, science, English) from 34 Fs to nine Fs."
The academic results have been consistent every year, she said.
"Students also report that their mentors inspire them and motivate them, decrease stress, help them with problems and challenges they're facing, and that they (the freshmen) make better decisions and improve their attendance and attitudes at school," she said.