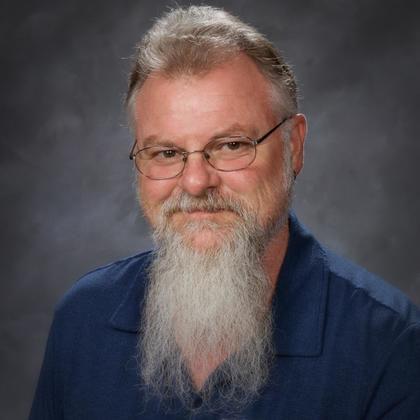 WENATCHEE — Wenatchee Police on Wednesday arrested a Wenatchee School District teacher suspected of molesting two former students.
Joe V. Ells is accused of kissing a second grade student on several occasions during the 2005-06 school year and kissing another second grade student at least once that same year.
Ells, 58, was arrested on suspicion of first-degree child molestation and aggravated first-degree child molestation. He's being held at the Chelan County Regional Justice Center.
He made a preliminary appearance Thursday afternoon in Chelan County Superior Court. Bail was set at $10,000.
The Chelan County Prosecutor's Office has until 5 p.m. Monday to file charges.
Ells taught at Columbia Elementary School at the time of the alleged incidents. On Thursday, he was listed on the school district's website as a first grade teacher at the same school.
The school district's attorney, Danielle Marchant, said he won't be teaching at the school when classes begin Aug. 27.
"He is currently not in a classroom," Marchant said.
Marchant declined to comment further, citing the district's policy regarding personnel matters.
The investigation into Ells was prompted in June after a friend of the first alleged victim notified the school district of the incidents. The district reported the complaint to police.
The first alleged victim, who turned 8 during the 2005-06 school year, told police that Ells kissed her on the lips for several minutes after school multiple times a week while she was his student, according to a probable cause affidavit filed Wednesday in superior court. Ells turned 45 that year.
The alleged victim's mother recalled to police that Ells paid particular attention to her daughter: driving her home from school and attending sporting events, the affidavit said.
The rides home ended when she confronted Ells after she saw him kiss her daughter on the lips outside her home, the affidavit said.
The second alleged victim, who also turned 8 that year, told police she didn't recall kissing Ells, but Ells told police a story to the contrary.
During a recorded phone call Aug. 5 between Ells and the first alleged victim, Ells said he kissed both girls on the lips at least once during the 2005-06 school year. He said the girls kissed him one at a time while the other took a photograph, the affidavit said.
In an interview with police Wednesday, Ells told a detective of the day he kissed the two girls, though he didn't mention a photograph. He denied doing anything else with the girls.
Instances of first-degree child molestation may be prosecuted up to the victim's 30th birthday, according to state law.