WENATCHEE — It might be hard to stand out as the middle daughter in a family of eight, but Arlette Lopez-Rodriguez has managed to do just that in her high school years at Wenatchee.
The busy Wenatchee High School 2021 graduate successfully navigated the COVID-19 pandemic this past year — taking care of younger siblings while managing to thrive in the classroom and in extracurricular activities. This included involvement in the Strategic Planning Team, which is centered around creating a vision and strategic plan for the next six years for the school district.
She has been involved with AVID (Advancement Via Individual Determination), a program for first-generation college students (in a family) or low income students, the M.E.Ch.A program where she was a community ambassador and Cougs Rise, a program that helps students prepare for college.
Lopez-Rodriguez said her work ethic comes from her parents, who emigrated from Mexico.
"They taught me at a young age that hard work pays off. From an early age, they took me to the orchards here in Wenatchee," she said. "I started working in agriculture with my family at 12 years old. I would just see the atmosphere and environment that took place here, specifically with the Latinx community."
When the pandemic first hit, and Lopez-Rodriguez did not mind learning online at home. She said, as an introvert, this suited her just fine. She had internet at home and a computer and everything was fine until her extended family moved in.
That is when she became, for a time, the sole daycare provider for four energetic boys.
"That was hard on me because not only did I have to be a good student and tackle all these assignments and do them on time, but I also had to be looking after my younger siblings and two cousins and had to cook for them," she said. "I would be in Zoom and boiling water for macaroni or something quick. It was really exhausting at first."
What has been taking up most of her time this year has been work as a student representative on the Wenatchee School District Strategic Planning Team.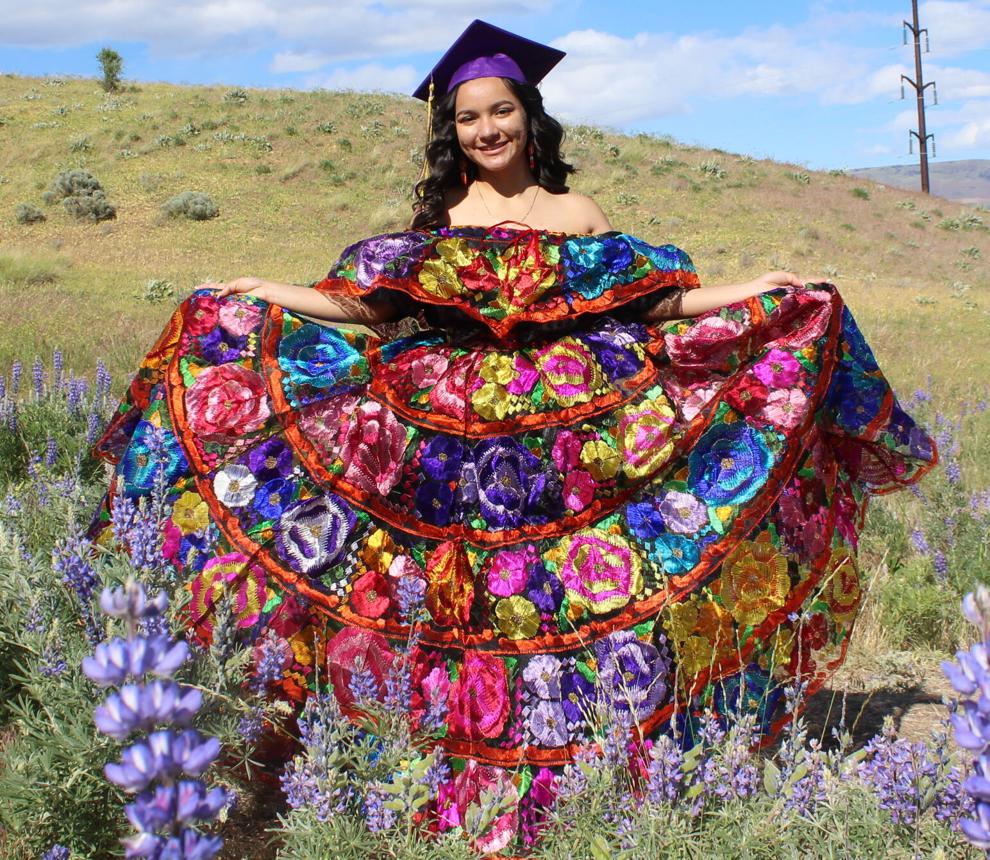 "It's a work I am passionate about. It put all my previous high school work into perspective. It has allowed me to express my values and fight for student representation in higher decision making," she said.
Wenatchee Superintendent Paul Gordon said Lopez-Rodriguez is an outstanding young leader.
"As a leader, she has learned how to use her voice to advocate for issues that are important to her, her fellow students, and community members," Gordon said, via email. " Her advocacy and leadership always add texture and depth to the conversation through her lived experiences."
What sets Lopez-Rodriguez apart from others is her willingness to listen and understand multiple perspectives, Gordon added.
Brian Higgins, Lopez-Rodriguez's AVID teacher, said she is dedicated to doing work that connects her to her core values.
"As a decision maker she is always trying to align the outcomes to her core values, and her behaviors to those same values," Higgins said. "She is a leader in her peer group who leads by example, is always willing to do the hard work, and prioritizes supporting others. When I hear people talk about servant leadership, Arlette is definitely one of the names that comes to mind immediately."
Through her involvement with Cougs Rise, Lopez-Rodriguez was initially planning to attend WSU, but now she is thinking about running for Wenatchee School Board.
She thinks it is time for the school board to have a fresh, young representative who is involved in the community and knows the struggles of students.
"I am a product of the Wenatchee School District. I know it in and out. I am a soon-to-be graduate. I not only share many experiences with my fellow low income, first-generation students but I know the strategies and I have very ambitious solutions not just for what we can do as a school board but also as a community," she said. "I really think the community, students and parents deserve to have a say in what is going on with the school board."
Lopez-Rodriguez said she would delay her college plans to run for school board.
"I would stay at Wenatchee Valley College to complete my two years, since I already have one year in Running Start. I would absolutely dedicate my young 20s just to be a community advocate. I'm running because I believe it is my civic obligation," she said.