EAST WENATCHEE — Eastmont School Board member Dave Piepel has resigned, citing a "desire to live in the Cashmere community."
Piepel submitted his resignation Thursday, which the board is expected to accept at Monday's meeting.
Piepel recently moved to Cashmere and is no longer eligible to serve on the board, Superintendent Garn Christensen said. Piepel said he long planned to move to Cashmere, and after the recent death of his mother and a desire to be closer to his orchards, he decided to "move up" those plans.
Piepel, who served in the at-large Position 5, had wanted to serve out the remainder of his term which would end when new members are sworn in Dec. 13. After reviewing district policy, he realized that was against the rules.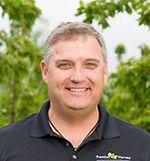 Piepel's resignation comes at the end of his first term. While he initially filed for reelection, he withdrew from the race over the summer.
"It was a good experience, I enjoyed representing the community," Piepel said. "We accomplished some good things, and I enjoyed working with the other board members. There's a lot of good teachers in the district, and I enjoyed getting to know them."
The district will swear in both Joy Dawe and Jason Heinz as scheduled on Dec. 13. Heinz replaces outgoing board President Annette Eggers, while Dawe will replace Piepel. Christensen said district policy allows for a four-member board to operate in the interim.
According to the posted agenda, Monday's meeting also will include review and potential approval of a brochure for the superintendent search. For details go to wwrld.us/3FytQUA.