I am a teacher and our high school, like many at different times across the country, experienced a lockdown last month.
I had 28 freshmen in the room when the alarm sounded and 56 eyes sought mine. We have had lockdowns in the past and drills as well, but Friday was different.
This was the first time in my 19 years of teaching when students were afraid. Really and truly afraid that they could be shot at school in the United States of America.
The student by the door quietly got up and moved. Many students texted parents. Eyes of friends locked on each other in the room for comfort. What stuck out to me the most was that the room was deathly quiet. Freshmen are never quiet. You could hear a pin drop.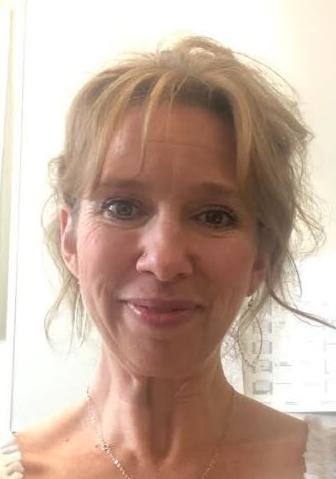 I felt helpless standing by the door, listening for clues from the hallway. Thoughts went through my mind: If they open the door, I will just hurl myself at them in some kind of hug hold and I really need to get a bat in here and I shouldn't have worn a skirt today; how will I tackle him in this?
In this country of deep political polarization, especially around guns, I don't think your readers will reach a solution to this problem, but I think we can all agree that we have one and the solution cannot possibly be me standing by the door in a skirt with a bat in my hands.
How do you bring a class of shaken students back to Romeo and Juliet after this? We acknowledged that we collectively witnessed something pretty scary, but there is no way to talk about it anymore. Kids have seen outrageous behavior modeled to them around politically charged issues. No teacher wants to begin a class discussion that will mirror what we have seen.
Because our elementary, middle and high school are all close together, and the threat was in the neighborhood (not in any of the school buildings), each school went into lockdown and we have our own children at each school.
On the way home from school, each kid relayed their experience. Protocols were followed and they believed their teachers would protect them, but my children were scared. One was crying.
As a community it is time to get to work to return innocence to our children.
We need to stop letting political extremists own the narrative about gun control when we, the people, know there is so much that we can agree on.
If nothing else, my colleagues who have been on my staff dodgeball team during homecoming week will tell you, my athletic prowess will not save anyone, so America better step up and come together to combat gun violence before all that stands between my students and an armed intruder is me holding a baseball bat.
Karen Gemeinhart is a teacher at Cashmere High School.