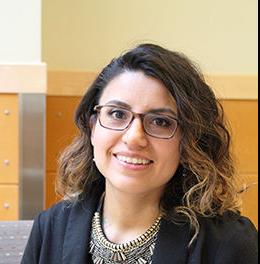 WENATCHEE — Karina Vega-Villa, appointed to the Wenatchee School Board in January, will run in the fall election to keep her seat.
The board chose her to complete Walter Newman's term, which expires this November, after he resigned last November.
Vega-Villa, 37, is director of Wenatchee Valley College's Mathematics, Engineering, Science Achievement program and teaches biology and chemistry at the college.
"As an educator, my passion is building bridges to connect students with resources to succeed in science, technology, engineering, and math (STEM) careers," she said in her campaign announcement. "Additionally, I want students with interests outside of STEM to develop excellence in diverse subjects. The role of supportive adults who model the values of education, perseverance and work ethics is fundamental for students in our district."
Vega-Villa said she'll take an evidence-based approach to determine what works well in the school district and what needs improvement.
Born and raised in Ecuador, Vega-Villa earned a doctorate in pharmaceutical sciences from Washington State University. After she did pharmaceutical research on the East Coast and completed a post-doctoral appointment in Oklahoma, she and her husband moved to Wenatchee in 2013 to raise their family.
Vega-Villa works with CASA and serves on the Lewis & Clark Elementary School PTSA.
She holds Position 2 on the school board. All positions are at-large, so candidates can live anywhere in the district.
Candidate filing is May 13-17. The primary is Aug. 6, and the general election is Nov. 5.