PESHASTIN — Goldilocks has nothing on the Peshastin-Dryden Elementary School "Cubs" who get to choose between using their own 5-foot tall entry door to the school, or go through the standard (some might say, Kodiak-sized) door.
The choice is indicative of what PD's kindergarten, first and second grade students are finding inside the building designed with them in mind.
The new school, the last of three Cascade School District construction projects completed in the last two years, opened to students and staff this fall with:
Spaces designed for younger learners, such as shorter bulletin boards and a mix of standard and rocking desk chairs
Air conditioning
Additional storage for lunch tables so the whole gym can be used
Upgraded fire and safety systems
Additional bathroom facilities for students and staff
A conference room
15 full-size classrooms
Two smaller learning spaces
A central library with vertical windows to let in natural light
Interior faculty/workroom
A fully upgraded nurse's room
An open office
Multiple custodian rooms
Separate bus and car drop-off areas and parking lot improvements
Large exterior windows in all grade-level classrooms.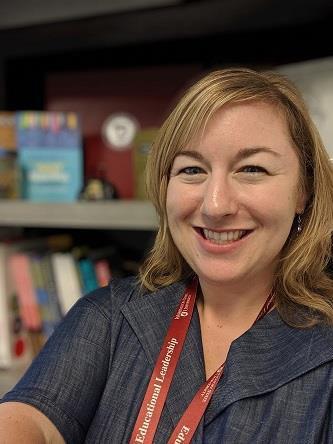 Not everything from the old building has changed, though, said Principal Emily Ross.
"The spirit of Peshastin-Dryden Elementary School remains. That's one of the things the community wanted," she said of extensive interviews the district's architects held with community and staff leading up to the project design.
"The open feeling is there; it's light. And it's built for our age groups. It's brilliant," she said. "We did not get the short end of the stick on the projects. This is a jewel."
Ross joined the district in the fall of 2015, just as the design process got underway.
"The architects worked on a variation of what we wanted," she said, based on costs.
One of the requests had been for a larger gym/cafeteria space, but that wasn't in the budget.
The compromise was to build storage space for the 16 huge lunch tables, which previously had nowhere else to go except the gym. The gym also got a new floor and air conditioning.
The staff kept a close eye on the construction, with monthly tours, Ross said.
"Seeing it completed is way better than seeing it on paper," she said. "You can't understand how light it's going to be or how open and wide the hallways are."
The hallways now have space for student work groups.
"It's so functional and inviting, which is what we wanted," Ross said.
The community is invited to see it for themselves Thursday. A dedication ceremony is planned at 6 p.m., which will include a 30-minute program followed by self-guided tours of the new building.