From war-torn Ukraine to Wenatchee starter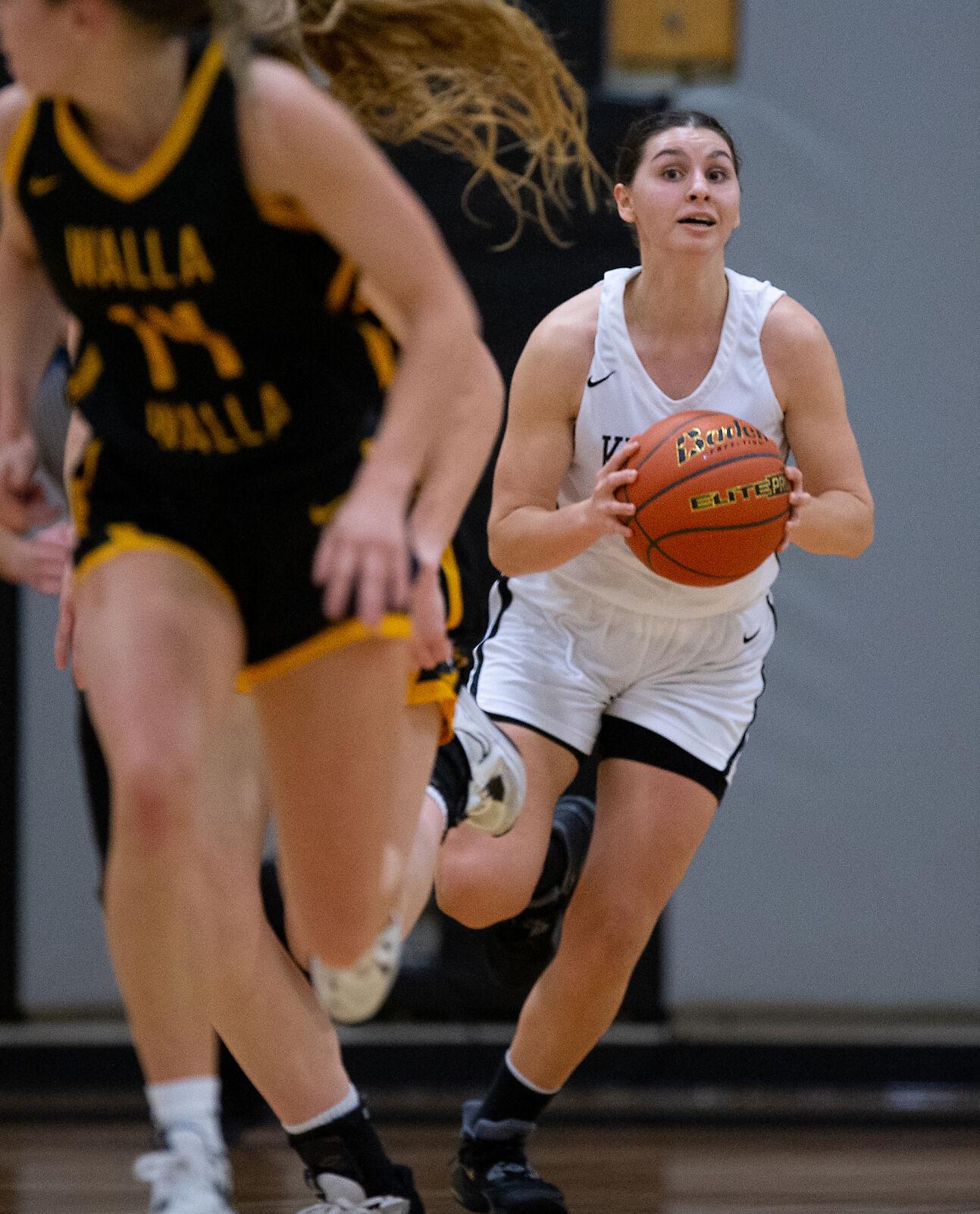 WENATCHEE — Even before Russia's invasion of Ukraine began in late February 2022, Pasiko Hvichiani knew her future was in America. She didn't yet know her destination would be Wenatchee, to play basketball, or the strange sequence of events it would take to get her here.
Born in Georgia, a country on the edge of Europe and Asia, between the Black and Caspian seas, Hvichiani is the third child of a Georgian father, and a Ukrainian mother. They moved to Dnipro, Ukraine, a city roughly the size of Austin, Texas when she was 2 or 3.
"It's a big city with a lot of infrastructure going on," Hvichiani said. "I love that city."
There she was baptized in basketball from an early age by two coaches: her mother, and her grandmother. That focus followed her through her childhood, where she attended a school that prioritized both sports and education and stayed with the same team from a young age through high school.
At some point, halfway through high school, she felt the itch for adventure, and it led her to a student exchange program near Charlotte, North Carolina where she completed her junior and senior years.
"It was hard because of the change in environment. I was learning English, and I was pretty young," she said. "But I had a really fun host family. It ended up being the best time."
Her three-year visa allowed her to stay one more year, and she did. She attended a local community college and made the basketball team. This was the COVID year. The season was fractured and ended early, without athletes losing eligibility.
So she returned home and planned a gap year.
"I missed Ukraine," she said. "I missed my food, my language, my friends, and my family."
During that year she considered her next move while playing on a basketball team with her sister who traveled around Ukraine and entered various tournaments. No one was paid, it was only a chance to develop and compete.
When her year was drawing to a close, she knew she wanted to return to America to continue her education and play basketball, so she started reaching out to the coaches she knew.
But then the war started.
After a discussion, she made the hard choice to leave with the encouragement of her family.
"They said I had to leave. That it would be better," she said. She thought it might also give her more opportunities to help her family.
On the second day of the war, she left. A man drove her, her sister, and a friend to the Romanian border, but because some Ukrainian men, by law, couldn't leave the country, they had to step out of the car and finish the journey on foot.
It wasn't far, but they huddled together in the dead of night and carried their luggage to Romania. There they had their passports stamped at border control.
"Once we crossed, we wondered what our next step was," she said. "The scariest thing was that we didn't want to be kidnapped or sex-trafficked."
Thankfully, they were only met with food and water, and the generosity of a Romanian volunteer named Stephanie, who offered them a place to stay.
"Something felt right about her," she said.
After settling in at the volunteer's home for a week or so, they formed a plan with her help. They had heard of an opportunity to play basketball in France, where they would also be provided with housing and food. Half of her Ukrainian basketball team would end up there.
Voiron, France is a small city between Lyon and Grenoble. There they bounced from place to place until an abandoned apartment was renovated enough to be livable.
"We were playing and surviving for six months," she said. What she didn't know was that a recruitment mechanism was in full swing on her behalf and she'd soon be considering a move to Wenatchee, when a WVC coach reached out.
"I had no connection to Wenatchee," she said. "I barely knew anything about Washington State, but something felt good about it."
It was all arranged. After a brief visit with her sister, who had just begun her professional basketball career in Italy, Wenatchee's coach met her at the Seattle airport and drove her to her dorm. The following day she went to practice and met the team. Immediately, she was in a routine.
"Everyone was really supportive without being too pushy," she said.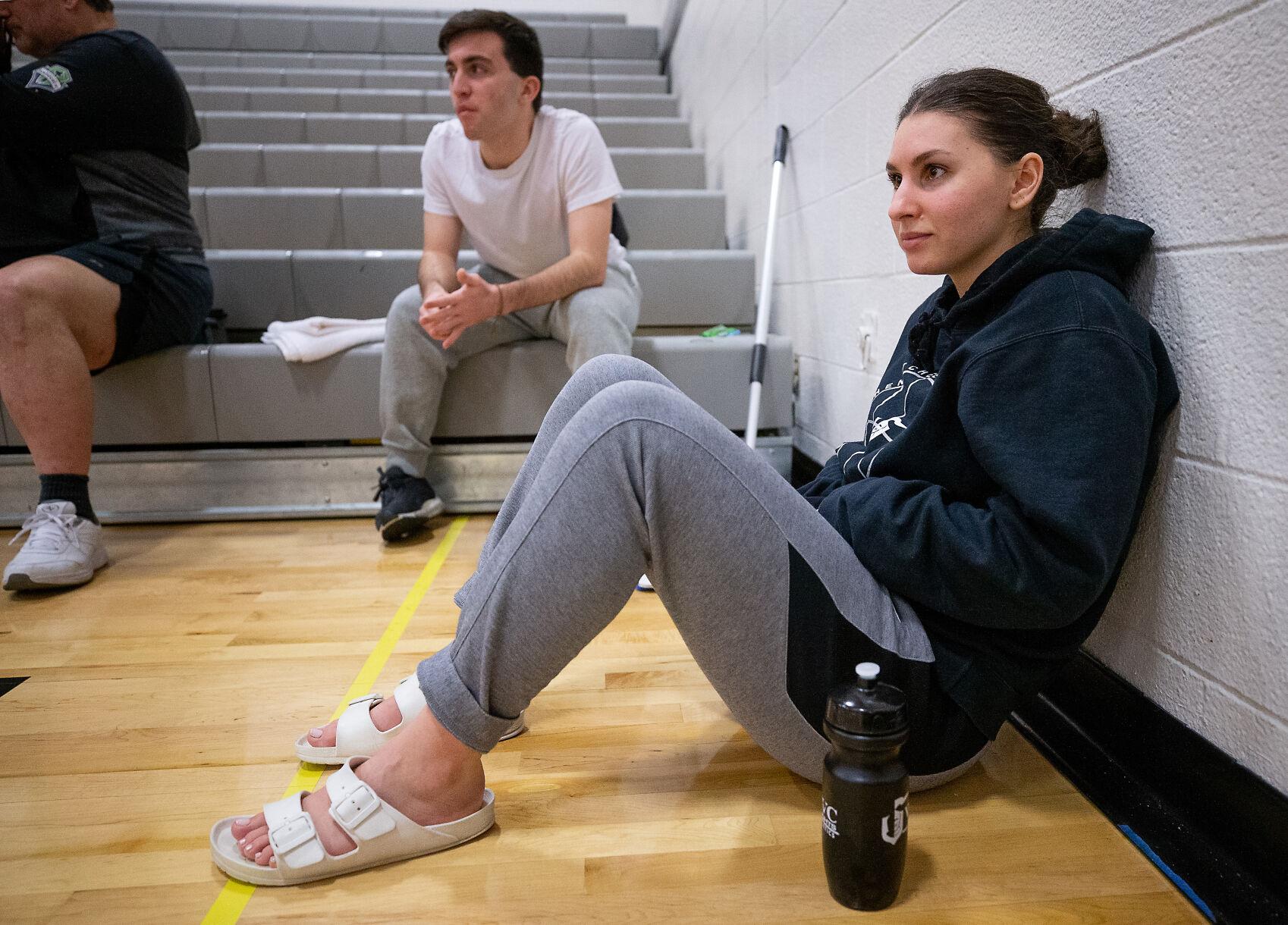 Because they knew her transition would be difficult, the Franz family was mentioned during her recruitment. Greg and Janet Franz heard about Hvichiani through the local grapevine and offered their help.
"They just made sure I'm okay here," she said. "Which made it so nice and comforting before coming."
She became a weekly visitor of theirs. When teammates left on holiday breaks, she stopped by the Franz's, as a new family member.
"They helped me a lot. They're a really sweet family," she said. "I'm so lucky."
Even with all the help, it can still be a struggle. When Russia annexed the Crimean Peninsula in 2014, she never worried about her family's safety. Things are different now.
"Now all of Ukraine is affected," she said. "We have a good defense and receive a lot of foreign help. I think that's the only reason we're hanging in there."
Just a month ago, an apartment block in her home city was struck by a missile killing dozens and wounding more. It was one of the worst civilian attacks since the start of the war.
"I had nightmares every day," she said. "I'd think that a rocket will go into my house."
Her family is doing relatively well. They live on the opposite side of the city from where the strike occurred but continue to volunteer around the city. However, the frequency with which the electricity is turned off makes living difficult, especially for her grandmother. Everything in her home runs on electricity.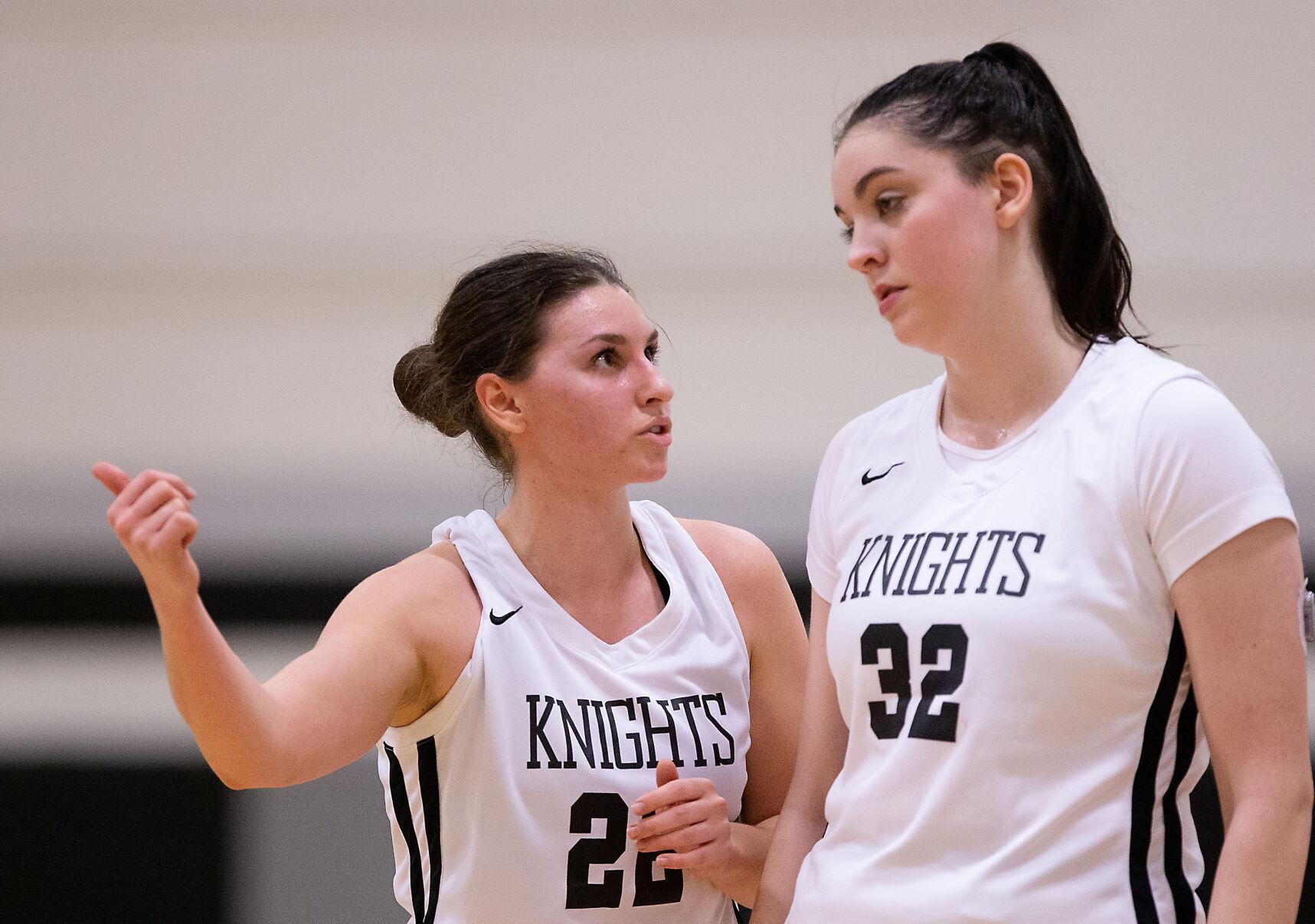 With Friday bringing the war's first anniversary, she has spent a year developing strategies to cope with the stress. One is simple. She stays in regular contact with her family, calling them once a week on a schedule timed between power outages.
Other strategies are more internal.
"I try to think about positive outcomes. That it will get better, we will win, and my family won't get hurt," she said.
But she doesn't believe in blind positivity either, when she said, "I also try not to deny the things that are happening."
Her next step could keep her in Wenatchee another year, but ideally, if a full basketball scholarship comes along, she'll go anywhere.
"It's hard to be an international student and pay for my own school," she said. "Especially when my country is at war, and my parents are limited for work."
Paperwork has prevented her from being able to earn money, but hopefully, that will be resolved soon. When she's not playing basketball, in class, or studying, she volunteers on campus at the rec center or spends time at church. Staying busy, occupying her mind, has been another strategy.
"Basketball has always been a help," she said. "It's the first thing that takes my thoughts away."
She envisions a future in business administration and sports management and returning home.
"A dream of mine is to build a school in Ukraine," she said. One that is modeled after her North Carolina high school experience. "It was creative learning, and so fun."
In a short period of time, she has left a noticeable effect on people. A lasting impression of positivity where people are quick to smile with only a brief mention of her name.
"That pretty much sums up Pasiko," Greg Franz said. Franz helped host Hvichiani "She became a part of the family almost immediately. She has definitely brightened our world."
Rand Stevens: (509) 664-7157