Wenatchee surfer represents USA in international competition at Lake Chelan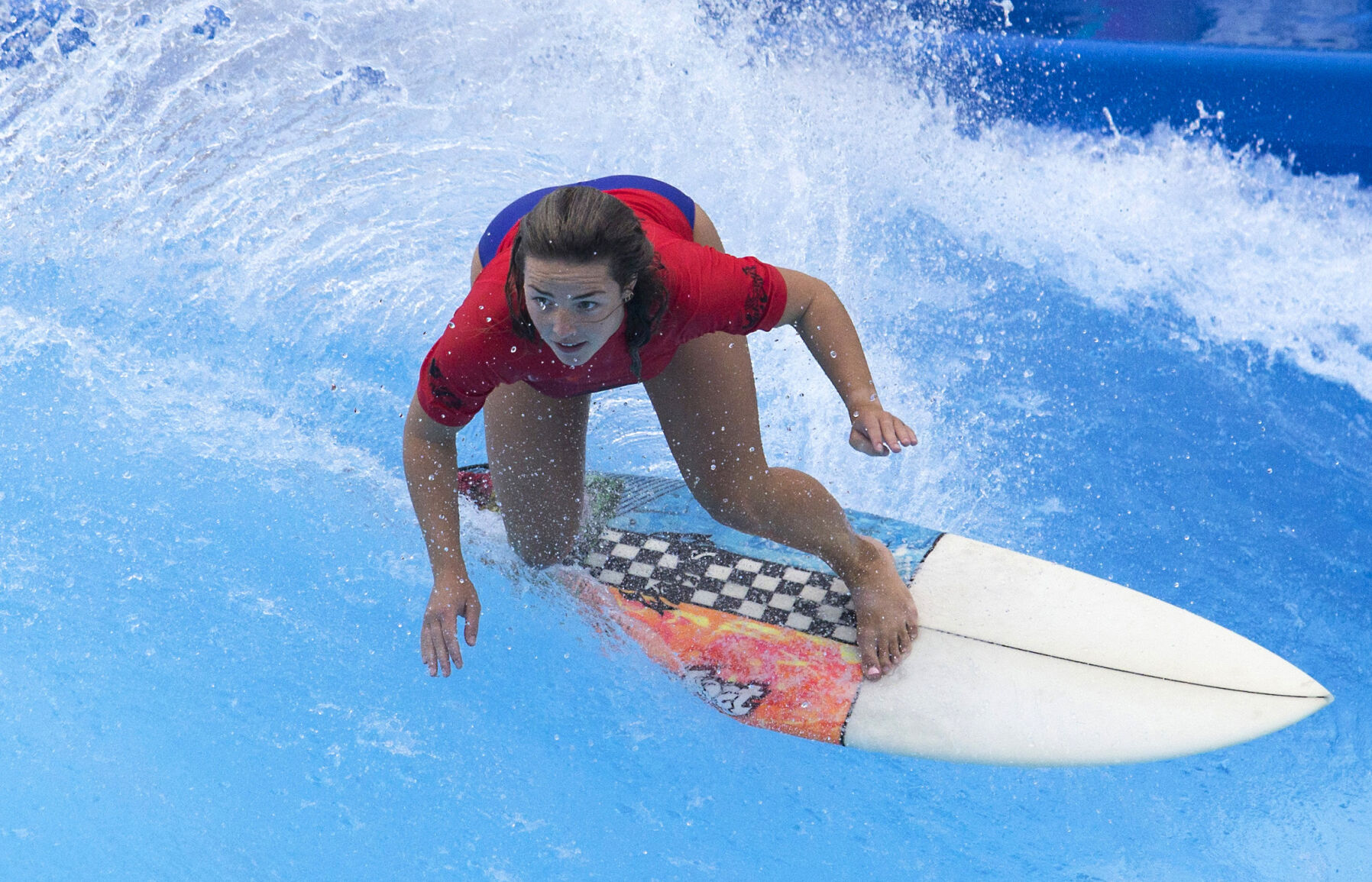 CHELAN — Mackenzie Lamey had never touched a wave until June last year, but over the holiday weekend, the Wenatchee resident represented Team USA in an international surfing competition.
Lakeside Surf at Slidewaters hosted the inaugural Continental Surf Cup on Saturday and Sunday. American and European surfers went head-to-head in team and solo events with prize money and bragging rights on the line. Ten men and six women competed for each team.
Lamey said she got involved in the Surf Cup after working for Slidewaters for the past three years and surfing a few times last year.
"I was super nervous going into it," she said, but after doing a warm-up before the first event, the team heat, she was able to block out the other competitors and get into the zone.
In the team heat, which opened the competition Saturday, two surfers from each team took 30-second turns riding Lakeside Surf's massive stationary wave, with judges assigning points for style and tricks.
After all four surfers had three or four attempts, each surfer's two highest scores were added together, and the surfer with the highest combined score won the heat and earned their team a point. The team heat was one of six events that the surfers competed in over the weekend.
Team USA representative Megan Stevens is originally from Oceanside, Oregon, and surfs in Bend, Oregon. She said her secret weapon to surviving the Surf Cup, her first surf competition, has been smiling.
"That's how I get through the blues and I keep on surfing," she said.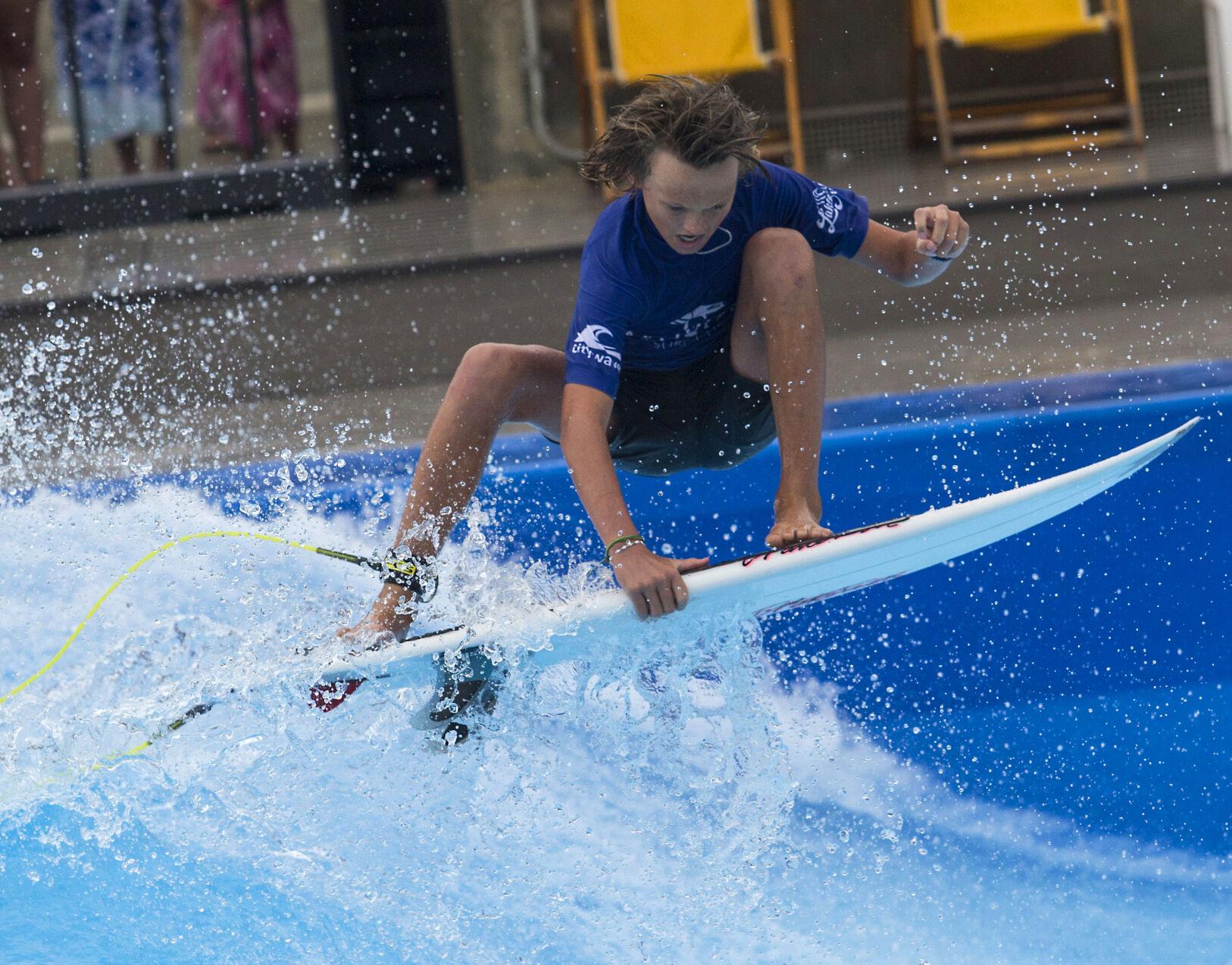 Lamey said she had never surfed before she started working at Slidewaters, and said the job was what got her interested in the sport.
"I've never ocean-surfed or river-surfed," she said. "This is just the perk of working in Chelan!"