The South Douglas Conservation District Tree and Shrub Sale was back on April 3 this year, and judging by the volume of sales, people were more than ready to take advantage of the chance to buy trees, shrubs and wildflowers specially selected for North Central Washington's climate and habitat.
Conservation District coordinator Carol Cowling said there were 75 orders this year, which is twice as many as in most years. In addition to the orders, browsing tables were set up in front of the Lion's Den at the North Central Washington District Fairgrounds on the day of the sale.
The sale was canceled in 2020 due to the pandemic.
One of those browsing the tables was Petra Singletary, who, together with her husband Randy, is living in Orondo full time for the first year this year.
Singletary said she and Randy are looking for naturally adapted plants to landscape their yard. They also want to encourage pollinators.
Singletary ordered elderberry, bluebeard, two birdhouses and the book Sagebrush Country by Ronald J. Taylor. She was browsing the tables for additional plants that might be good for the yard.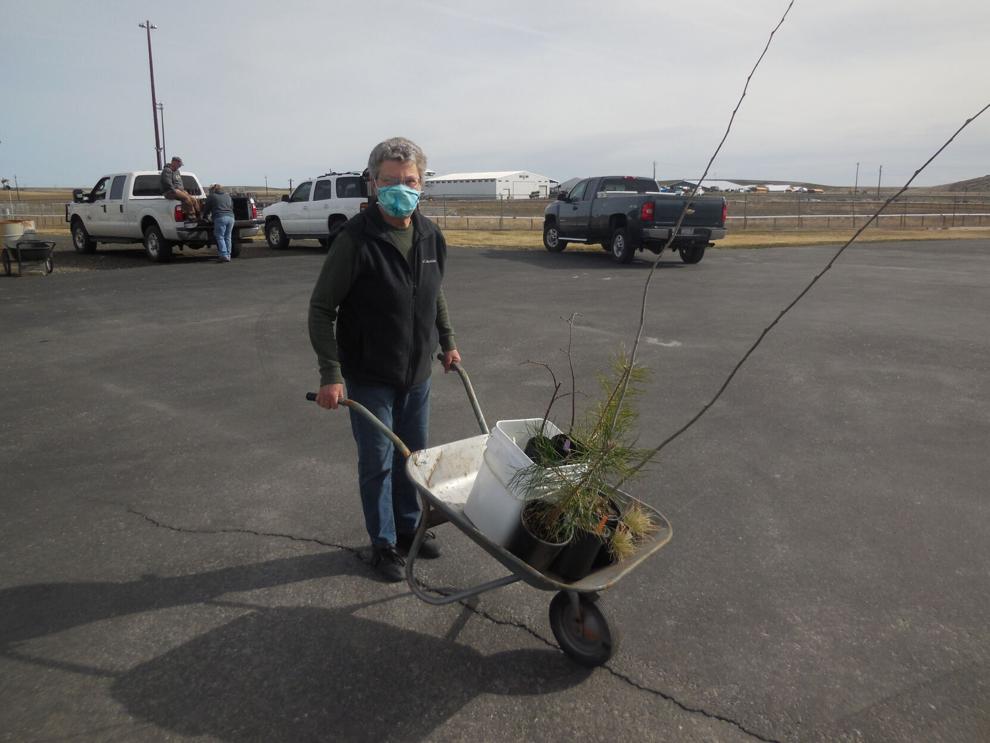 Pat Reed of Waterville was also at the sale. Reed said that this year she volunteered to help sort the plants for pickup. She also ordered sumac that she plans to plant in combine tractor wheels that she uses for landscaping.
She said that she had been planning to dig up some sumac at the bottom of Pine Canyon, but she hadn't gotten around to it. When she saw the plant in the Conservation District sale catalog she decided to order it.
Reed also took some buckets of plants that the conservation district was giving away, including iris and anemone.
Eileen Bone, Joe Sprauer, Jo Cowling, Carolyn Kelly, Jeff Rock, Lindsey Morrison, Bryan Forhan and Kay O'Brien also volunteered with the sale.
Cowling said that this year's plants came from three nurseries, including Plants of the Wild, the Derby Canyon Natives, and the Washington Association of Conservation Districts.
The annual sale, which was is in its 31st year this year, aims mostly to provide local gardeners with plants suitable to this climate.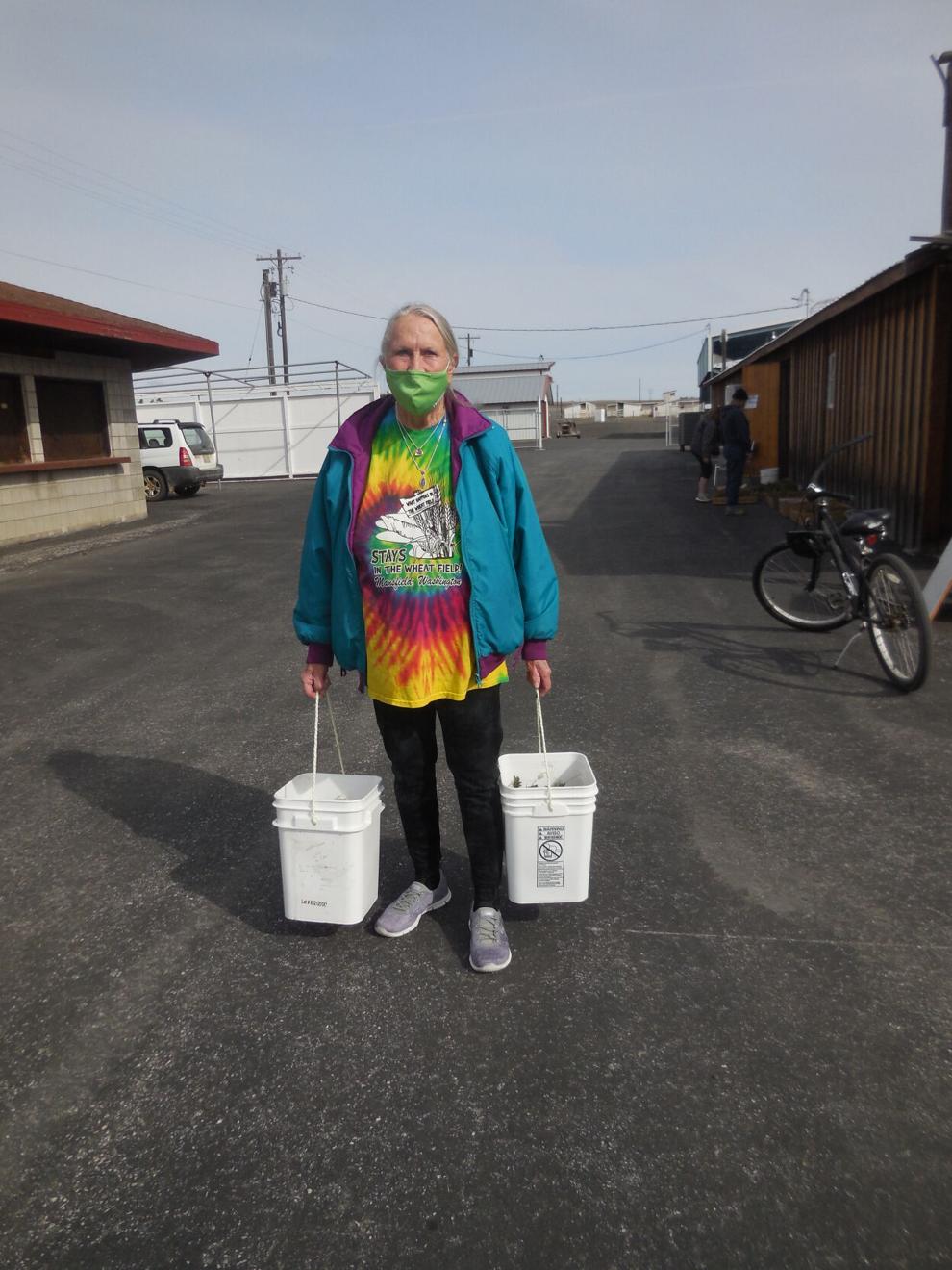 It also provides some funding for the district's cost-sharing program in which farmers and landowners can receive matching funds for making changes that promote conservation, such as adding windbreaks and terraces or taking measures to make their property more firewise. The proceeds also support the district's education efforts.