The Waterville Main Street Association has held its second annual Business Decorating Contest and Waterville residents have cast their ballots for the winners.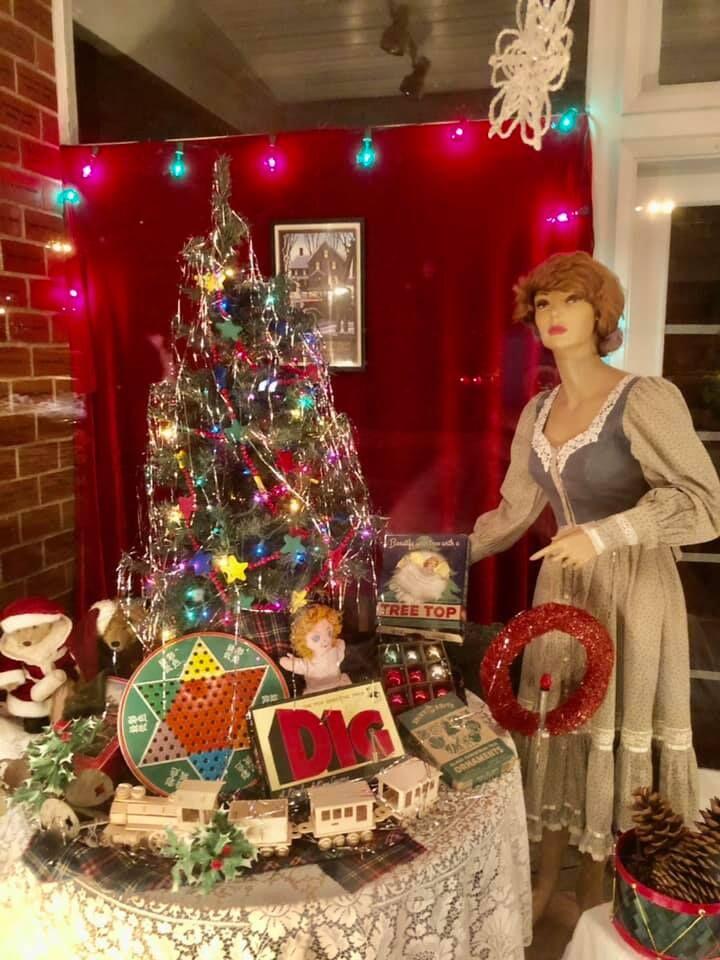 The first-place award went to the Douglas County Museum, which was decorated by museum director Lori Leming and docents Diane Petersen and Jennifer Holcomb. The museum entryway has a female manikin presiding over a cozy old-time holiday scene, including a range of antique toys. The museum also has the backdrop of the town Christmas tree, which is a tree just north of the entrance to the museum.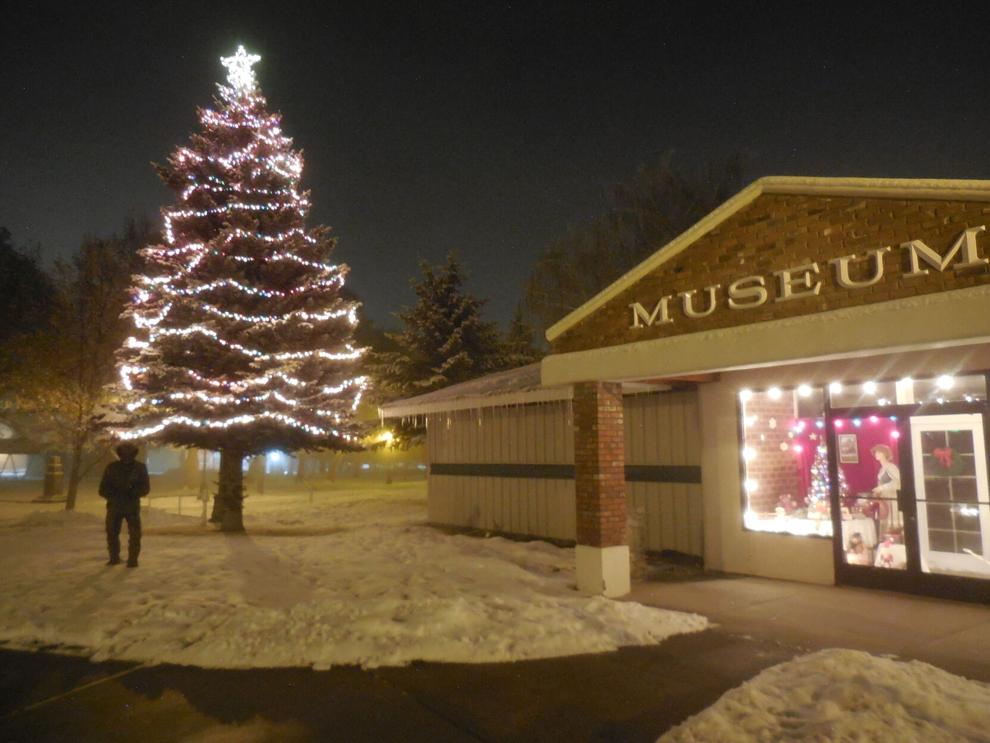 Leming said the group met together briefly, decided on an idea, and then went back to their homes to gather the items they needed. They re-purposed the manikin, who has been a flapper girl for the Nifty Theater exhibit and dressed her in an old-fashioned dress from the touch table. They also found some old-fashioned Christmas ornaments in the storage to add to the display.
"It just all worked," Leming said.
She added that people can expect a window exhibit in future years as well. "I think we'll make that a tradition to do every year," Leming said.
The second-place award went to Auntie Bling's Attique, run by Michelle Mires. The storefront is decorated as a lovely winter scene, with lighted trees, lighted branches, a park bench, and a snow scene.
Mires said that she decorates Auntie Bling's window with every change of the seasons.
She said of the award, "It's a nice surprise. I'm glad people like looking at it."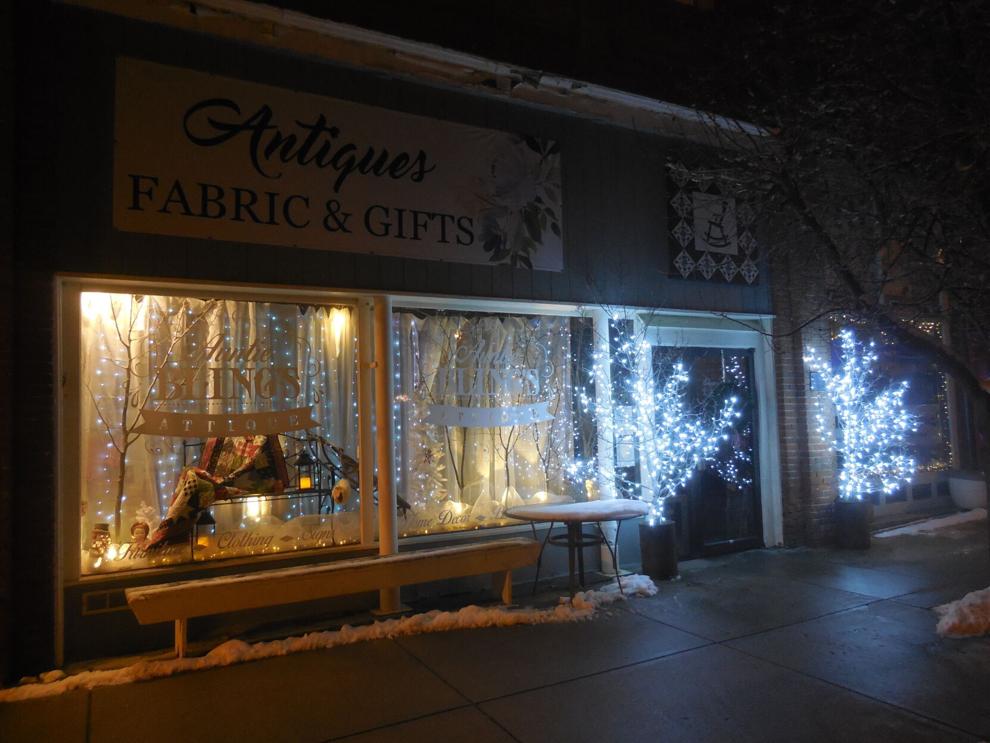 Judge's Choice went to Urban Prairie. Amber Petersen decorated all four of the windows of Mitchell's Hardware with antique furniture displays and holiday decorations and lights. Petersen said she was helped by Elaine Logan.
Petersen, who runs the business Urban Prairie largely as an online store, said she was approached by the Main Street Association asking if she would be willing to decorate the windows of the empty storefront.
Petersen loves to do displays, and so readily agreed.
Special Mention went to Dorsey Insurance, which has large red ribbons on the windows, a decorated tree in the foyer, and a snowman at the front post.
Main Street Association president Amy Larsen said that the winners were awarded Amazon gift certificates in varying amounts.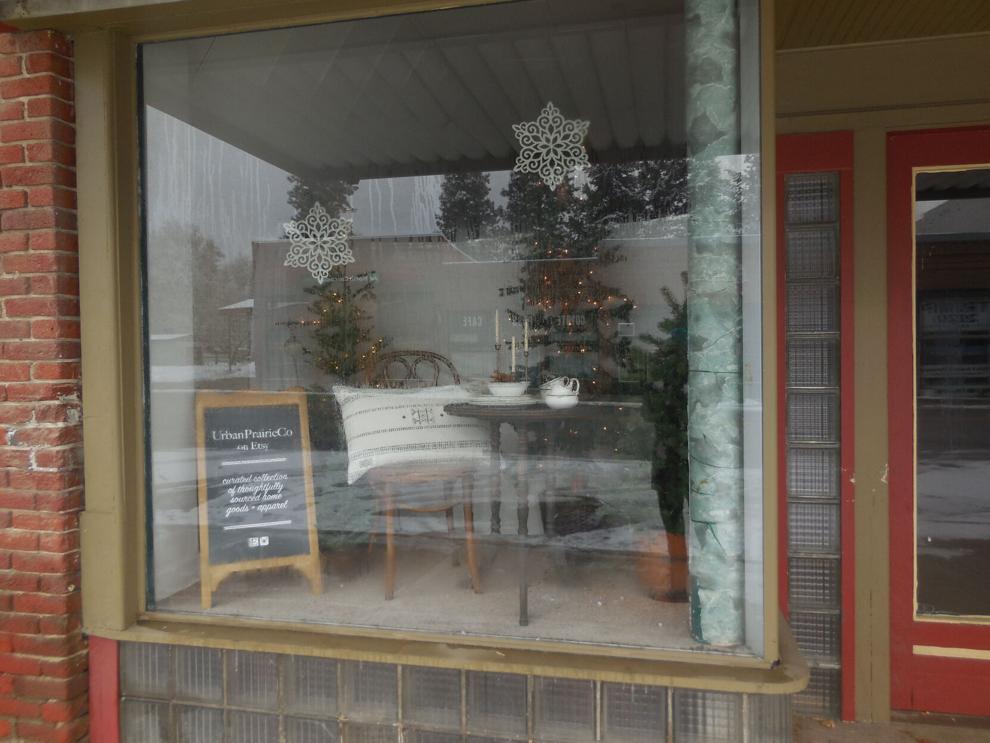 "We were really humbled and happy to see so many beautiful windows," Larsen said.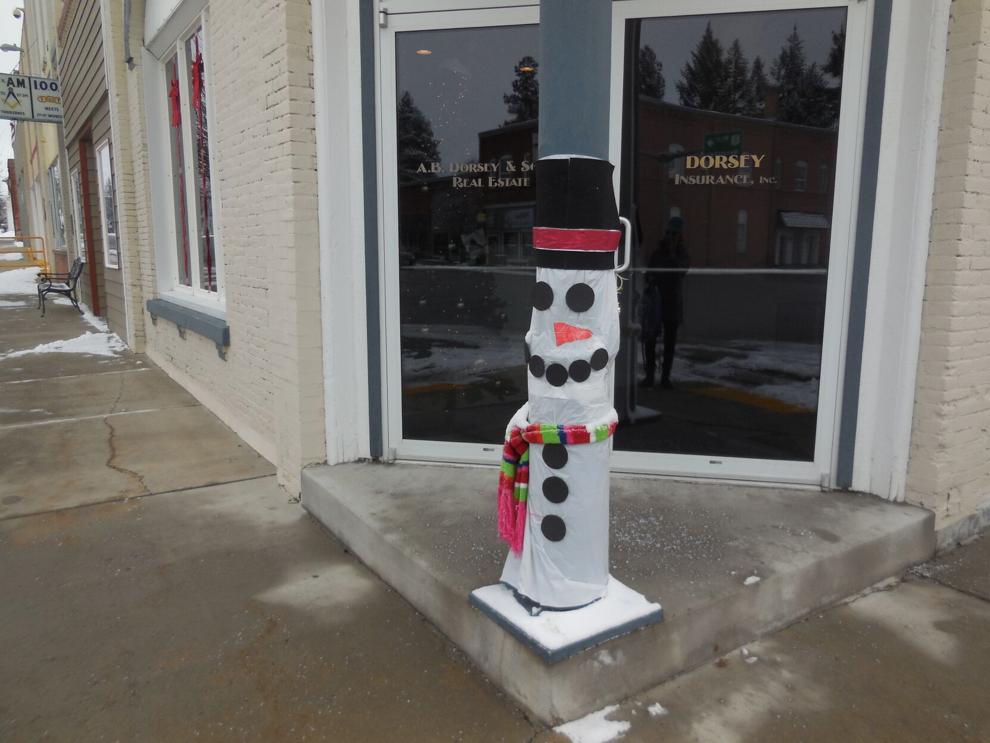 She encouraged Waterville residents to take the time to tour around town and look at the various displays before the season is over.