Though the black-eyed Susan wasn't planted at the Community Garden last year, I did have one come up in my little patch of wildflower seeds that were sown in my garden. They are so beautiful, I just had to mention them.
They enjoy full sun and are apparently native to every state except Nevada, Arizona, and Hawaii.
For some reason, they remind me of poppies from the movie The Wizard of Oz. Being a child, watching the bright colors after beginning black-and-white was so amazing, and seeing a carpet of gorgeous flowers made me want to see that in real life.
Road trips across the USA let you see many native flowers in bloom. And I have seen many black-eyed Susans, though I didn't know what they were at the time. I always thought they were "mini-sunflowers." They are related, both being members of the Aster family, but don't confuse them! Sunflowers are edible, while black-eyed Susans are not. Black-eyed Susans are coneflowers, as are the ever-popular purple echinacea.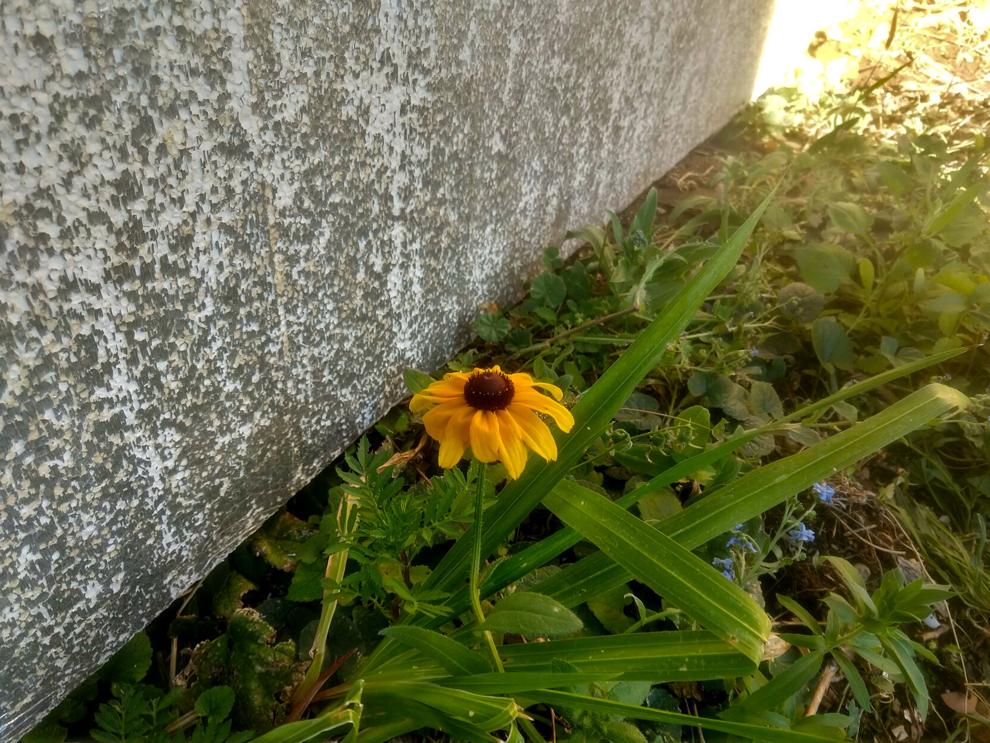 The Sweet William is often planted alongside black-eyed Susans to remember the old English poem by John Gay (1685-1732).
Excerpt: SWEET WILLIAM'S FAREWELL TO BLACK-EY'D Susan: A BALLAD
"All in the Downs the fleet was moor'd,
The streamers waving in the wind,
When black-ey'd Susan came aboard.
Oh! where shall I my true love find!
Tell me, ye jovial sailors, tell me true,
If my sweet William sails among the crew."
Black-eyed Susans beckon the pollinators. The center "eye'' actually contains over 200 "miniature flowers", each a shallow cup of nectar just right for all sizes of insects. The petals darken toward the middle, creating a bullseye effect, luring insects to the center.