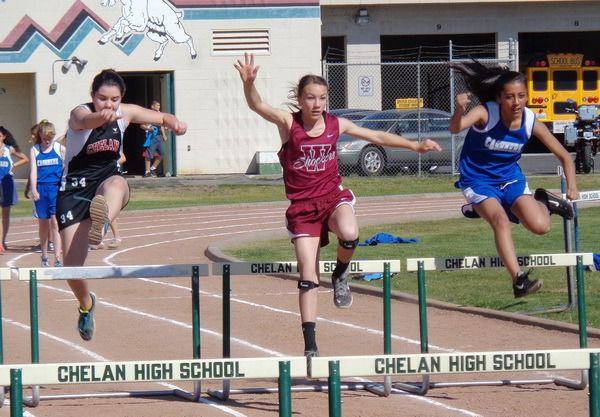 Empire Press Correspondent
Young athletes from Waterville's sixth, seventh and eighth grades participated in both baseball and track during the months of April and May this year. Baseball players participated in five doubleheaders and the tracksters competed in five multi-school meets.
The baseball team roster consisted primarily of eighth-graders. Tristen Marden was the catcher and also pitched. Travis Prey pitched as well. Colin Poppie played first base, Kyler Borden handled second and Cody Deshazer played third. Angel Lucero was the shortstop and T.J. Mosier played in the outfield, as did Braylen Bromiley, Evan Simmons (also a pitcher), Gannon Gormley, Riley Voie and Chase Voie. Codee Fry was the only girl on the team and she played in the outfield. Borden and Lucero also pitched. Gormley was also the reserve catcher.
The team, coached by Todd Besel, played home and away games at Almira/Coulee-Hartline and Odessa-Harrington. They also traveled to Reardan on April 29.
The track team competed at five different meets. Those contests were held at Liberty Bell, Mansfield, Chelan, Eastmont and Bridgeport. At the Chelan meet, the young Shockers competed against Chelan, Cashmere, Entiat and Orchard Middle School in Wenatchee. The Waterville students were coached by Orondo faculty and trained with Orondo students but wore Shocker colors.
Team members were Elizabeth Katovich, Emily Thomsen, Alex Poppie, Brooke Willms, Ali Mires, Kayden Browning, Daniella Cazeres, Joselyn Kreuger and Braxton Jessup.
These spring sports prepare the young Shockers for their high school years and give them an opportunity to develop skills and experience the excitement of competition.