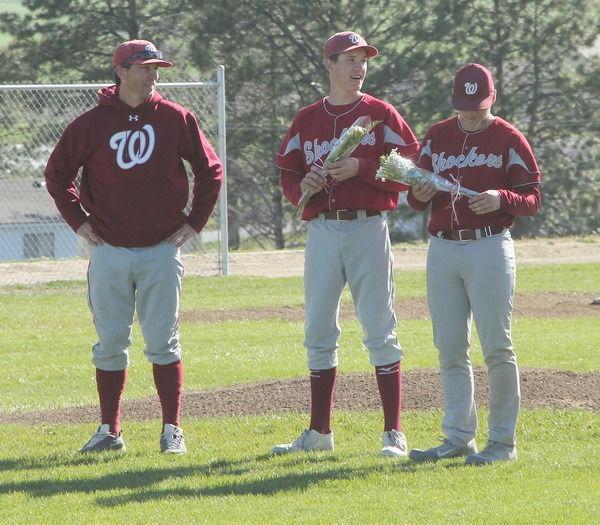 Empire Press Correspondent
The Riverside Christian Crusaders visited the Waterville Shockers May 5 and won both ends of a doubleheader, 16-1 and 13-0. The score was the result of big innings rather than consistent scoring by Riverside Christian. In both games the Crusaders jumped out to a lead. The Shockers then were able to get one or two innings of scoreless baseball before Riverside Christian scored big.
In the first game, the Waterville score came in the second inning when a Riverside Christian pitcher walked Tyler Tollackson, then hit three Shocker batters. Nolan Ruud was credited with a run batted in when Tollackson was forced in. In the fourth inning, both Mat Deshazer and Lakin Thomsen got hits, but Waterville was unable to capitalize for any runs. At other times in the game, both Tollackson and Riely Stibal hit long balls, but unfortunately the Crusader fielders were close enough to catch them. As the Shocker hurler, Deshazer was able to strike out three Riverside Christian batters in innings two and three. The team backed him up with force outs, one at second base and one at home plate in those two innings.
In the second game, Stibal got a hit to short right field, but Waterville was unable to bring him around the bases. Will Osborne was able to get on base with a walk, but did not score.
The Shockers played two games May 11 at the Paul Lauzier Sports Complex in Moses Lake. The first contest was against Brewster, who finished No. 1 in the Central Washington 2B League North division. Waterville was No. 3 in the South division. Their opponent in the second game was determined by a win or loss in the first contest.