Empire Press Correspondent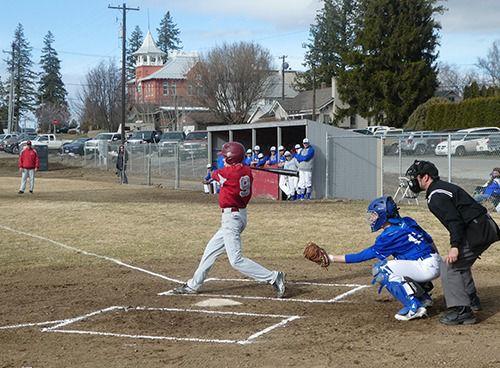 Waterville/Mansfield's boys baseball team took to the field against Manson on March 26 and Brewster on March 30.
At the top of the?week, the?Shocker boys had an exciting game against the Trojans winning 12-11. They got off to a good start scoring four runs in the first inning. The Trojans, however, kept pace with the Shockers throughout the game.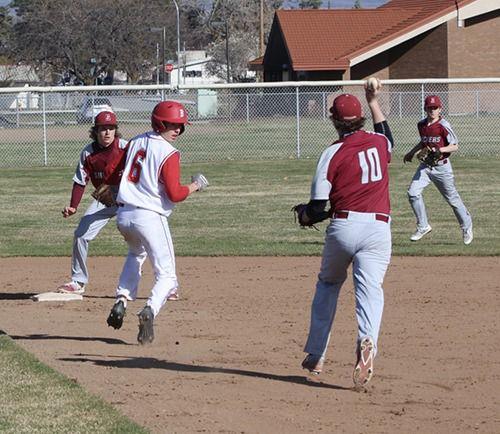 Starting pitcher for?Waterville/Mansfield was Will Osborne?and relief pitcher was Angel Lucero. Starters were Jacob Stibal, catcher;?Colin Poppie, first?base;?Angel Lucero,?second?base;?Jordan Davis, third?base;?Tristen Marden,?shortstop;?Travis Prey,?left field; Gannon Gormley, center field; and?Cole Koenig, right field. Other team members?were Cody Deshazer, Eli Van Lith, Mac Van Lith and Dakota Foster.?Coaches are Andy Stibal and Cody Brunner.
Ending the week, the?Shockers traveled to Brewster for a doubleheader.
The Bears are undefeated in conference play?and their skills?proved too much for the Shockers. Brewster won the first game 9-1 and the second game 17-0.
Starting pitcher for the Shockers?in the first game was Angel Lucero, relief was Ethan Petersen. Pitchers in the second game were Tristen Marden, Colin Poppie and Ethan Petersen.