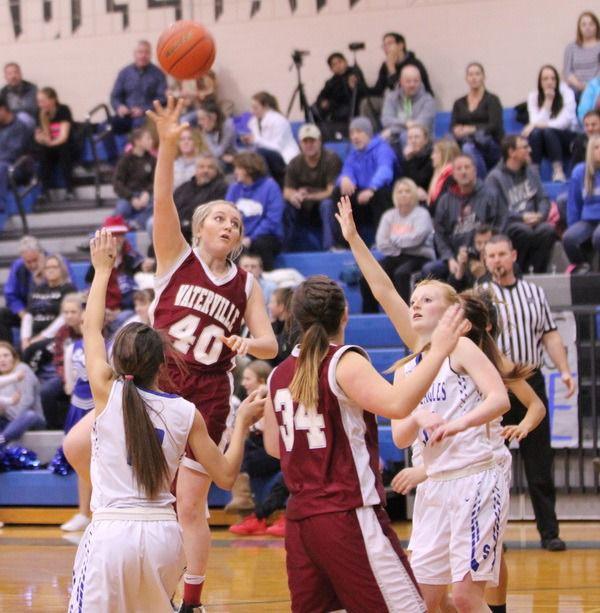 Jessie Ring takes a shot. Ali Mires is in the foreground. (Provided photo/Stephanie Stibal)
Empire Press Correspondent
The Waterville/Mansfield varsity girls basketball team defeated the Soap Lake Eagles on the road, 40-22, on Dec. 8.
The Shockers were led by Jessie Ring with 14 points, Justine Clements with 11 points, and Rochelle Laney with 8 points and 10 rebounds. The second and third quarters was where the Shockers pulled ahead for good. Clements had three 3-point shots in the second quarter to provide the scoring. Defense was good throughout the game with Hannah Hughes grabbing six steals and Sarah Mullen taking a charge.
The junior varsity girls won 33-23.
The Shocker varsity boys lost to the Eagles, 53-42. No further information was available on that game or the junior varsity game.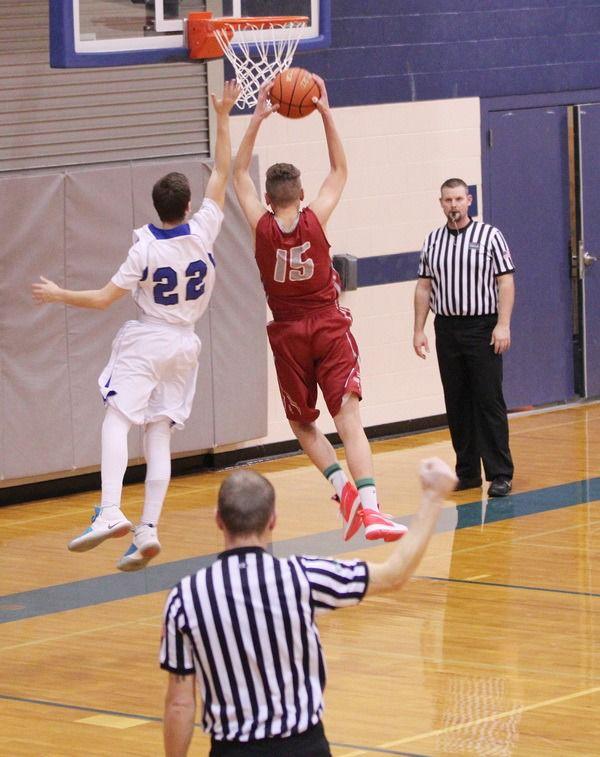 Johnny Mullen with the rebound against Soap Lake on Dec. 8 (Provided photo/Stephanie Stibal)