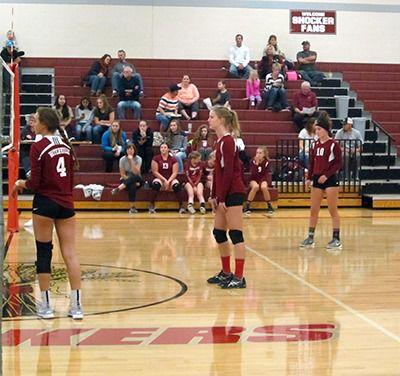 Empire Press Correspondent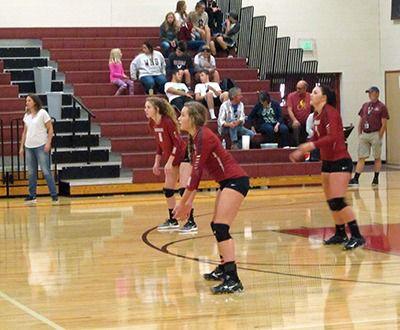 The Waterville/Mansfield Shockers volleyball teams hosted the Bridgeport Fillies Sept. 23.
The?junior varsity fared well winning their match, 2-1. All three sets?were well-played. The scores were 23-25, 25-20 and 25-21.
The varsity Shockers and Fillies had four terrific?sets?but the Fillies came out ahead in the match, 3-1. The Shockers gave up critical points with power hitting that went out of bounds. Their service errors were less that previous games. Once again the Shockers played tough, though on the losing end at the end of the day. There were many rallies, where the ball in play went across the net?over 20?times.
The first two?sets went to Bridgeport?24-26 and 15-25, Waterville/Mansfield took the third?set 25-22,?and in the fourth set the Fillies and Shockers played a long hard battle with the Fillies?winning 22-25. The last?set saw many?tied scores?throughout the game.?With the score?22-24, the Fillies?made their final point for the victory.
The Shockers will meet the Fillies again Oct. 19 in Bridgeport.