Empire Press Correspondent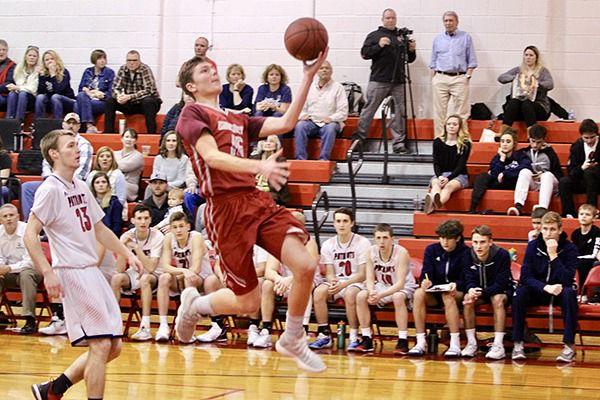 GRANGER ? After a promising start to the Central Washington 2B League season, the Waterville-Mansfield boys basketball team had difficulties down the home stretch of league play?? especially on the road. But with the season on the line Feb. 9?against Liberty Christian in Granger, the Shockers were finally able to put a solid four quarters of consistent basketball together. The prize came in the form of a 70-63 win over their opponents.
The win allows Waterville/Mansfield to move onto the double elimination CW2BL tournament, with a possible trip to state on the line.
Coming into?the Feb. 9 game against Liberty Christian, the Shockers had lost eight consecutive games on the road or at a neutral site. Shockers coach Heath Jordan said the difference stemmed from a new press break, consistent scoring throughout the lineup, and the few amount of turnovers committed by Waterville/Mansfield.
?The press break was designed to give us a little more space and to get the hands in our ball handlers in the middle of the court,? Jordan said. ?In the past, we?ve tried to throw it over the top of them, which resulted in turnovers and lost possessions. Tonight, we kept our cool.?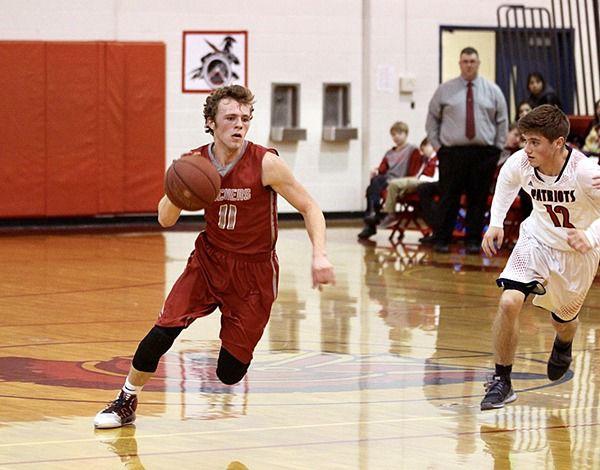 Shockers players Johnny Mullen, Devyn Klinginsmith, Angel Lucero and Cole Koenig all finished the night with double-digit scoring production.
?We did a great job of communicating on the floor,? Jordan said. ?We started moving our feet and were able to limit some of the things they wanted to do offensively. We finally out a solid four quarters together without doing the dumb stuff we did at the regular season to shoot ourselves in the foot.?
The end of the first quarter saw Liberty Christian up 25-20 and Jordan said there wasn?t much defense being played. The Shockers? deficit increased to 10 points in the early stages of the second quarter before Jordan decided to calm down his team with a timeout.
?I just told them to relax,? Jordan said. ?I told them that we could score on these guys no problem and to focus on what we do best as a team and to lock up on defense.?
The Shockers trailed by?2 points entering the locker rooms for halftime where the mid-game pep talk seemed to hit home for Waterville/Mansfield. The team responded with an outburst in the third quarter, getting out to a double-digit lead of their own heading into the fourth quarter.
In the past, the fourth quarter pressure may have got inside the Shockers? heads, but great free throw production down the stretch effectively sealed the win. Jordan said he was proud of his guys in clearing the mental hurdle of winning close games away from Waterville.