McKenna Gurnard catches a stray ground ball.
Empire Press Correspondent
This week head coach of the Waterville/Mansfield Shockers Girls? softball team said about their three wins, one win over the Lake Roosevelt Raiders, a top ranked team, and the two wins over the Pateros Nannies, ?The girls played their hearts out. Their offense and defense showed up with solid play.?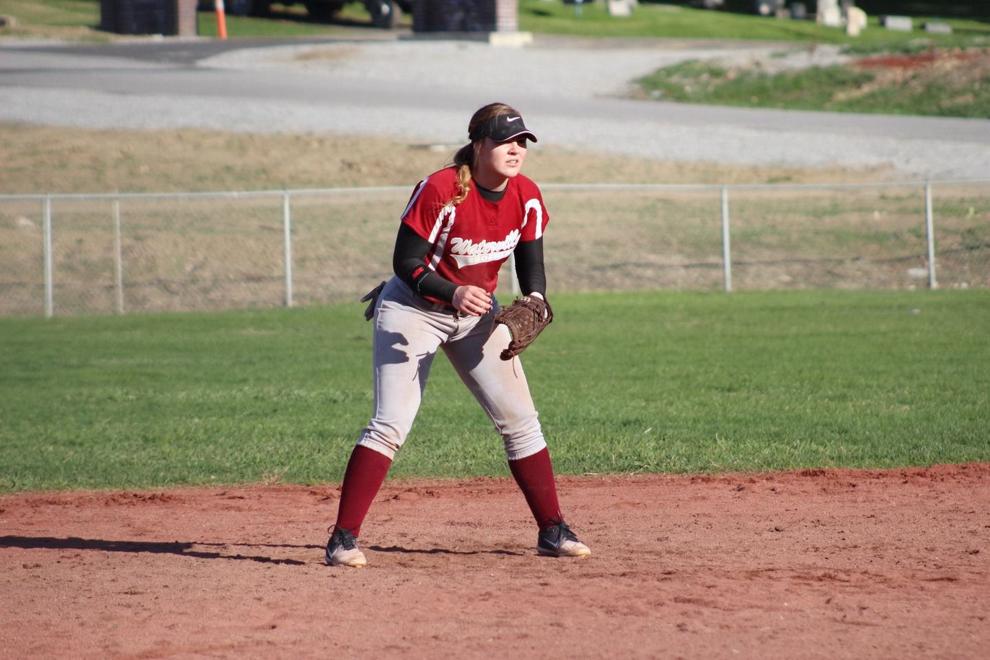 On April 24?the Shockers went the full seven innings against the Lady Raiders. The score was tied?5-5 going into the bottom of the seventh inning. With Jordan Adams on first base, Codee Fry hit a long ball to deep center field. Adams sprinted from first base to home for the winning run. Ariana Salcido pitched a solid game with six strikeouts.
The Shockers are in fourth place in the conference standings. They are four wins behind leader Brewster, and just one win behind Lake Roosevelt and Liberty Bell.