Catcher Jacob Stibal returns the ball to the pitcher after a strike by a Soap Lake player. (Photo by Stephanie Stibal)
Empire Press Correspondent
The Waterville/Mansfield team met Soap Lake at home on April 30. Although a double header was planned, it turned out to be a single contest. The umpires arrived just before 3 p.m. The first game of the scheduled double header was to start at 11 a.m. The Soap Lake coach was ejected from the contest in the sixth inning of the game that was played.
The contest was a pitcher's battle between Nolan Rudd and a hard throwing Eagle hurler for the first five innings. Shocker bats were alive in the first when Tanner Marden's long double scored Ethan Petersen and Jacob Stibal. Alert base running by Marden enabled him to score. A long double by the Soap Lake pitcher in the top of the third scored the Eagles only run. In the fifth inning, Tyler Tollackson blasted a double to centerfield. He got around to third base, then scored when the Eagles overthrew their third baseman. At the bottom of the fifth inning the score was 4-2 in favor of Waterville/Mansfield.
When the Soap Lake pitcher walked both Will Osborne and Devyn Klinginsmith in the sixth inning, a new hurler was brought in. Angel Lucero tagged one of his pitches for a two run double and both Shockers came across the plate. Tollackson brought Lucero and Petersen, who had walked, across for two more runs. Three more runs, resulting from either walks or being hit by pitches, were scored by Waterville/Mansfield before the inning was over.
But the big sixth inning was not the only drama in the game. In the midst of the Waterville/Mansfield rally, an argument erupted between the home plate umpire and the Soap Lake coach. The result was an ejection from the game for the coach. He left the field. Then, about ten minutes after the conclusion of the game, some Soap Lake fans left the field. They were followed by the coaches and the players who walked up Baker Street toward the Douglas County Courthouse. Soon the Soap Lake bus appeared, the players and coaches returned and got on before the bus left the area.
The Shockers will play their last regular season game at Riverside Christian on Saturday, May 7.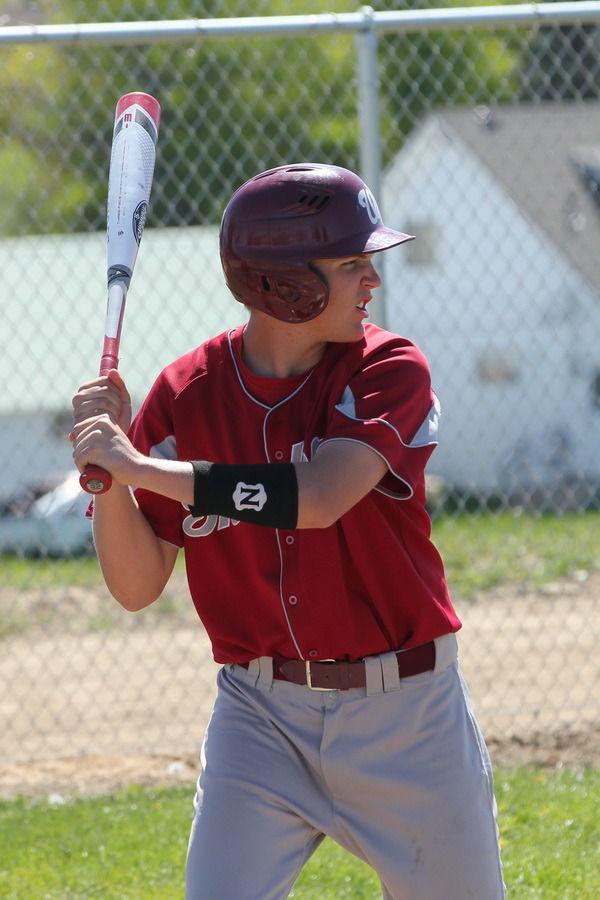 Tyler Tollackson bats against Soap Lake. (Photo by Stephanie Stibal)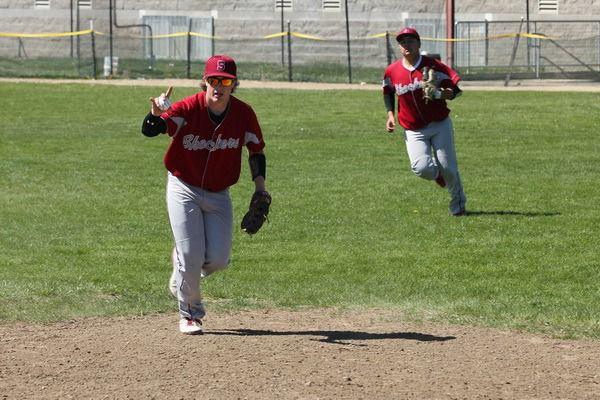 Will Osborne runs to first base for a put out. (Photo by Stephanie Stibal)
From hos position at shortstop, Tanner Marden throws for an out against Soap Lake. (Photo by Stephanie Stibal)