We have a wireless thermometer in our hoophouse with an indoor digital readout. It's surprising how warm it stays at night, even when the outdoor temps get down in the 20s. It's also amazing how hot it gets during the daytime, even on a below-freezing (32°) day. If the sun is shining, it can get over 100°!
In October, I scrambled to load up the potted plants I wanted to save and put them in the hoophouse. I still have to water them, which feels strange in the freezing cold of this wintery-autumn weather, while all the snow is still on the ground. Because it is so cold outside and super warm on the inside, condensation forms, similar to a glass of iced tea on a hot summer's day. It is like a mini rainforest in there, and it even "rains" sometimes.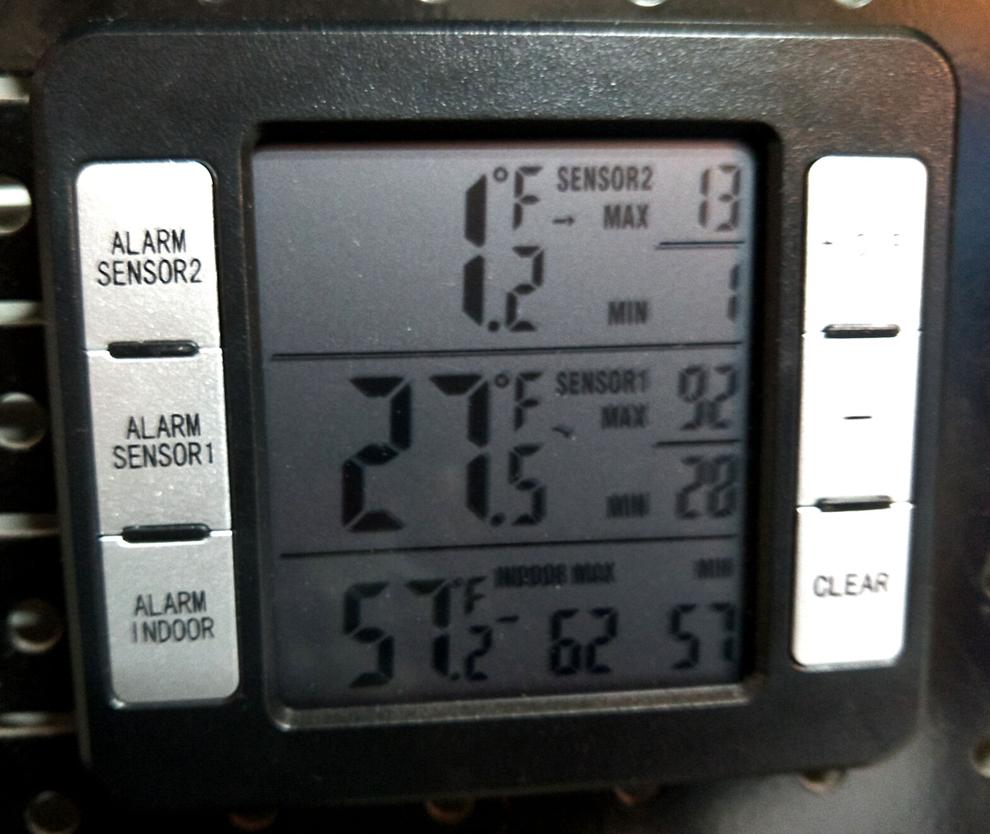 The doorway has been covered with overlapping greenhouse plastic to keep much of the cold air from getting in, but I feel like I'm climbing in through a hobbit hole whenever I venture forth into the warmth of the hoophouse! It's a nice place to be except for the spiders. Yes, you heard me. The hoophouse has become a haven for spiders and their webs. It was fine at Halloween, but not anymore.
I ordered some bushes, trees, and shrubs from a mail-order company: raspberries, blueberries, elderberries, and a few other exotic plants. I was shipped the items in a small box and found inside what looked like sticks and moss. The directions said they would grow from these humble beginnings and they all have! Amazing what plants can do.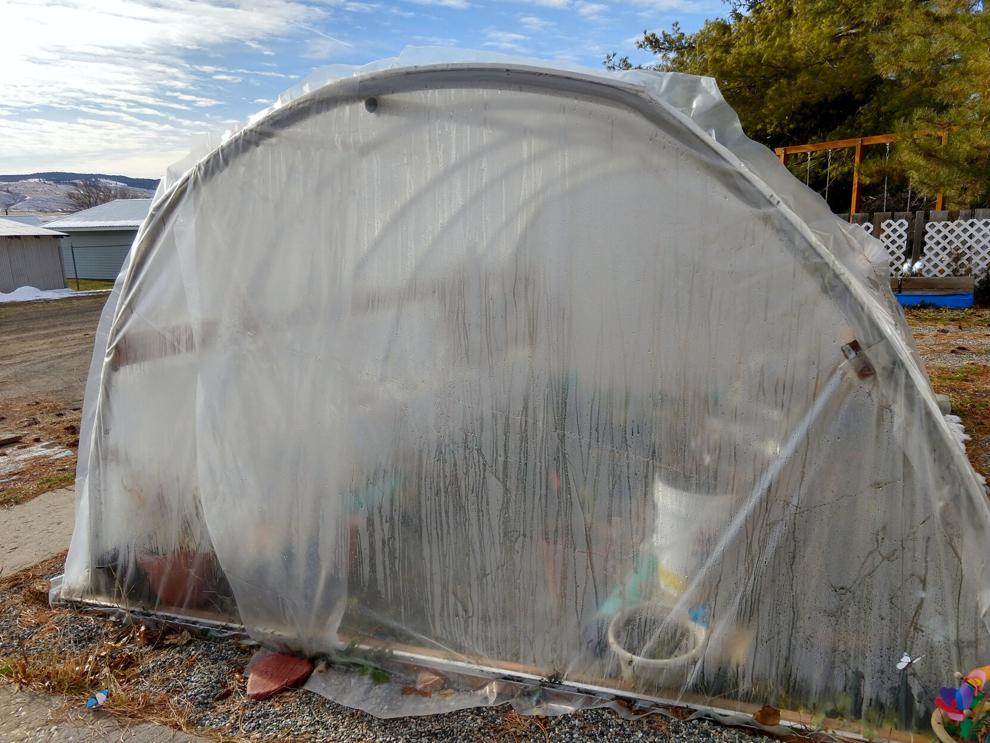 So, I have hope for the current hoophouse menagerie. I'm pretty sure they can survive the winter, but we will see.