For the first time since 2014, the Waterville-Mansfield Shockers football team finished their season with a winning record. They did so in convincing fashion, dismantling the Pateros Billygoats 56-6 this past Saturday.
The finale saw the Shockers control all aspects of the game and provided a glimpse of just how good this team could be for the next several years. It also showed the resiliency of this year's team as they bounced back from being shut out the prior week.
"This was a team win and a great answer to how we played against Liberty Bell. The players made the corrections they needed to and showed up for the seniors' last game. This has been one of my favorite groups to coach and I am proud of everything they did," said head coach Tayn Kendrick.
Offensively, the Shockers displayed an amazing rushing attack coupled with a solid passing game. Abraham Diaz led the ground game with 12 carries for 241 yards and 3 touchdowns. Trevor Moore contributed 8 carries for 60 yards and 2 touchdowns.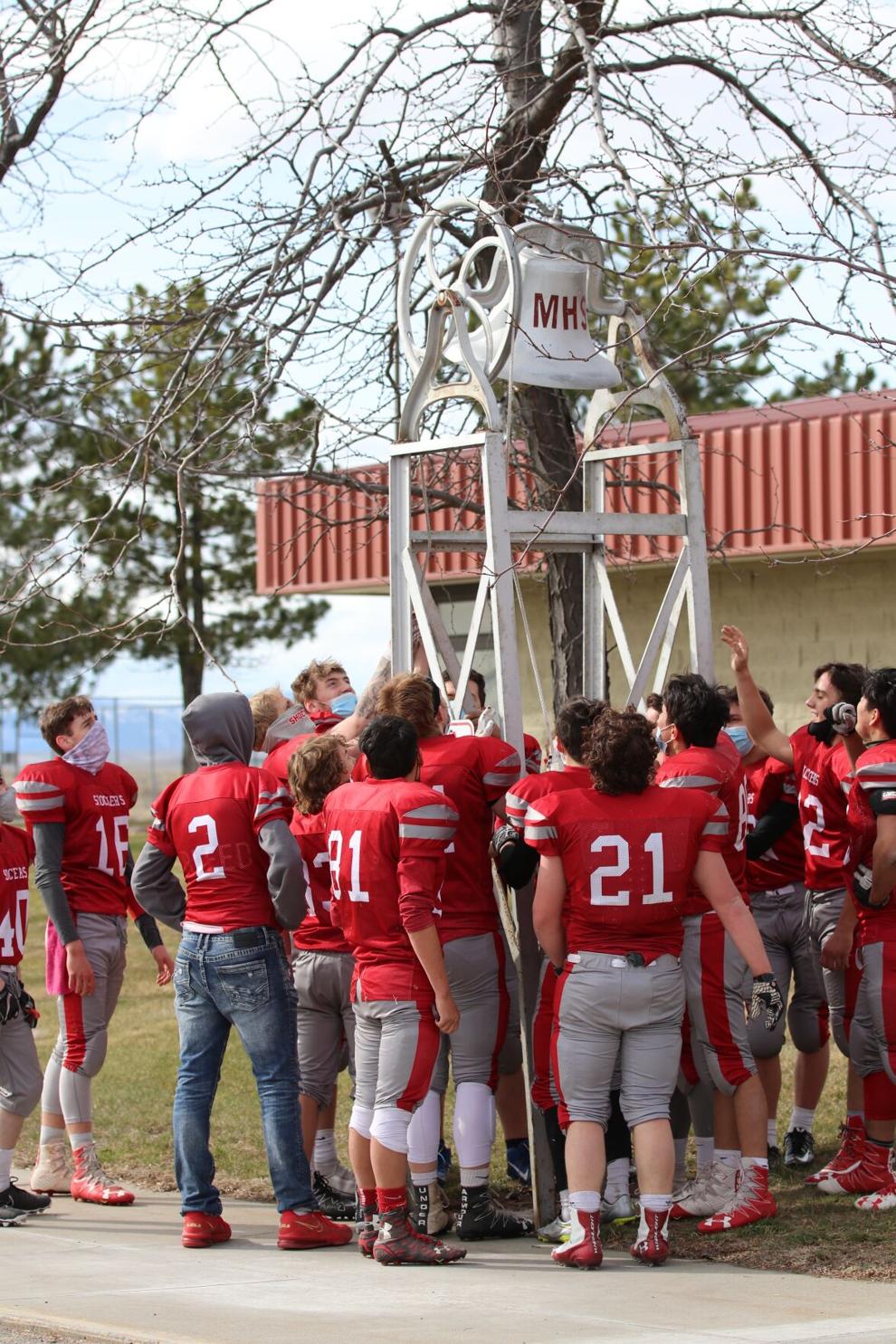 Armando Baltazar carried the ball 7 times for 40 yards and a touchdown. Finally, Braydon Murison contributed an additional 33 yards on the ground. Meanwhile, quarterback Cole Bordan threw for 127 yards and two touchdowns. His two main targets were Evan Simmons (97 yards and 2 touchdowns) and Kody Angus (77 yards).
The Shockers defense was solid again all night, allowing the Billygoats to put six points on the board. Braydon Murison led the team in tackles and Preston Mulanax added two interceptions. In all three of the team's wins this season, the defense held their opponents to six points or less.
"We played a great game. It wrapped up a season not many of us thought we could have, but we were able to have a winning season for the first time in a long time. I will always appreciate the efforts of the seniors who helped us make a hard transition this year to a winning program" said Kendrick.
The Shockers (3-2) will revel in their special season this weekend. Then, the players will move on to their spring sports teams. Practices for the new season beginning April 5.