The Waterville-Mansfield Shockers football team honored their seniors this past Thursday and then followed up the pre-game festivities with a convincing 48-6 victory over the Bridgeport Mustangs.
Before Thursday night's game, the Shockers took time to celebrate their seven seniors from Waterville and Mansfield who are on track to graduate this spring. The seniors recognized were Gavin Haight, Jack Katovich, Braydon Murison, Luis Rodriguez, Mateus Mullen, Kaneem Island, and team manager Mario Capi.
Head coach Tayn Kendrick honored the contributions of this graduating class and singled out the three seniors who contributed to the football team's growth by participating in the sport all four years.
"Jack, Braydon, and Kaneem are four-year seniors and have helped to build the program over their time. I am excited we got to honor these players and their contribution to Shockers athletics," said Kendrick.
The Shockers then turned out another dominant all-around team performance as they cruised to victory.
On offense, quarterback Cole Borden threw for 135 yards and a touchdown. His primary target was Marshall Mires who had three receptions for 103 yards and a touchdown. On the ground, the Shockers dominated with six touchdowns. Abraham Diaz led the way with 16 carries for 193 yards and four touchdowns. Braydon Murison added 47 yards rushing with a touchdown. Jack Katovich added the team's final touchdown on the ground.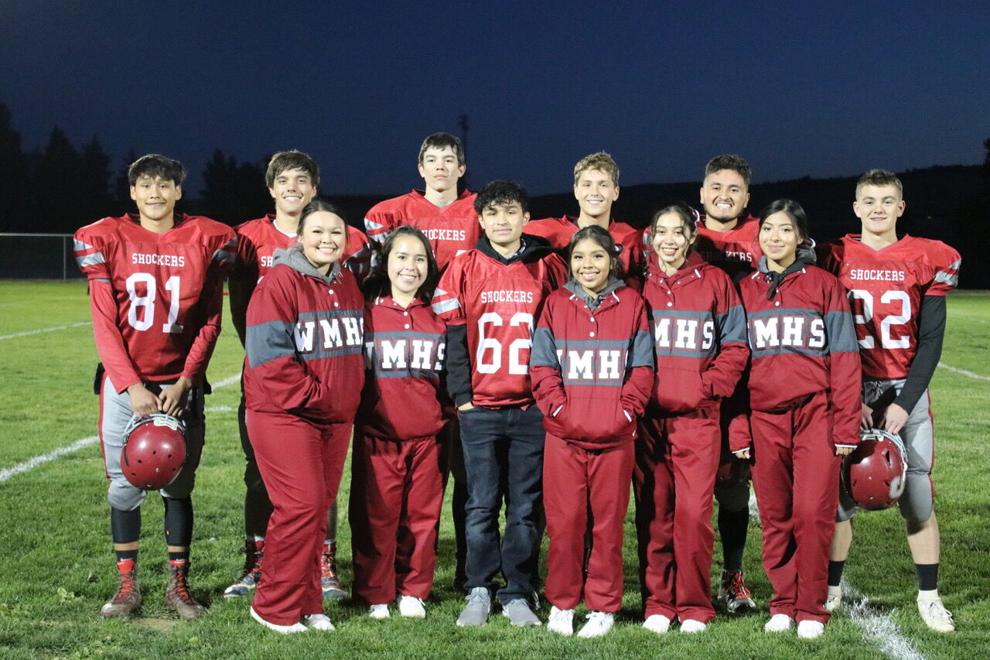 Defensively, the team had several standouts. Katovich had three sacks and five total tackles. Murison and Island were constantly involved in making defensive stops. Also, Michael Schneider and James Smith forced decisive turnovers by the Mustangs in the second half.
"This was a team effort and a team win. The athletes overcame a short week and came out ready to play," said Coach Kendrick.
This week is homecoming week as the Shockers (3-2) host the Soap Lake Eagles (2-2) on Friday. Kickoff is scheduled for 7 p.m.