The Waterville-Mansfield team continued their winning ways over the past two weeks. They tamed the Bridgeport Mustangs 63-44. Then they grounded the Eagles 57-23. Then the Shockers destroyed the Wilson Creek Devils 51-21 on Tuesday. Friday, they corralled the Pateros Nannies 52-44. Finally on Saturday the Shockers edged by the Wilbur-Creston Wildcats 37-35.
Ella Osborne led the way in the Shockers' victory against the Mustang. She recorded 34 points, 14 rebounds, 6 assists, and 6 steals. Tiera Miller also had a solid all-around game with 7 points, 4 rebounds, 4 assists, and 7 steals.
Head Coach Kieth Finkbeiner was happy with the strong team basketball the Shockers played with during the victory.
"The Shockers shared the ball well, with six players having at least one assist," Finkbeiner said. 
Jasmine Garcia led the way during the Shockers victory against the Eagles. She scored 17 points. Ella Osborne had another strong night with14 points and 12 assists. Evalee Shafer scored a season high 10 points and Seantel Foster grabbed 5 rebounds.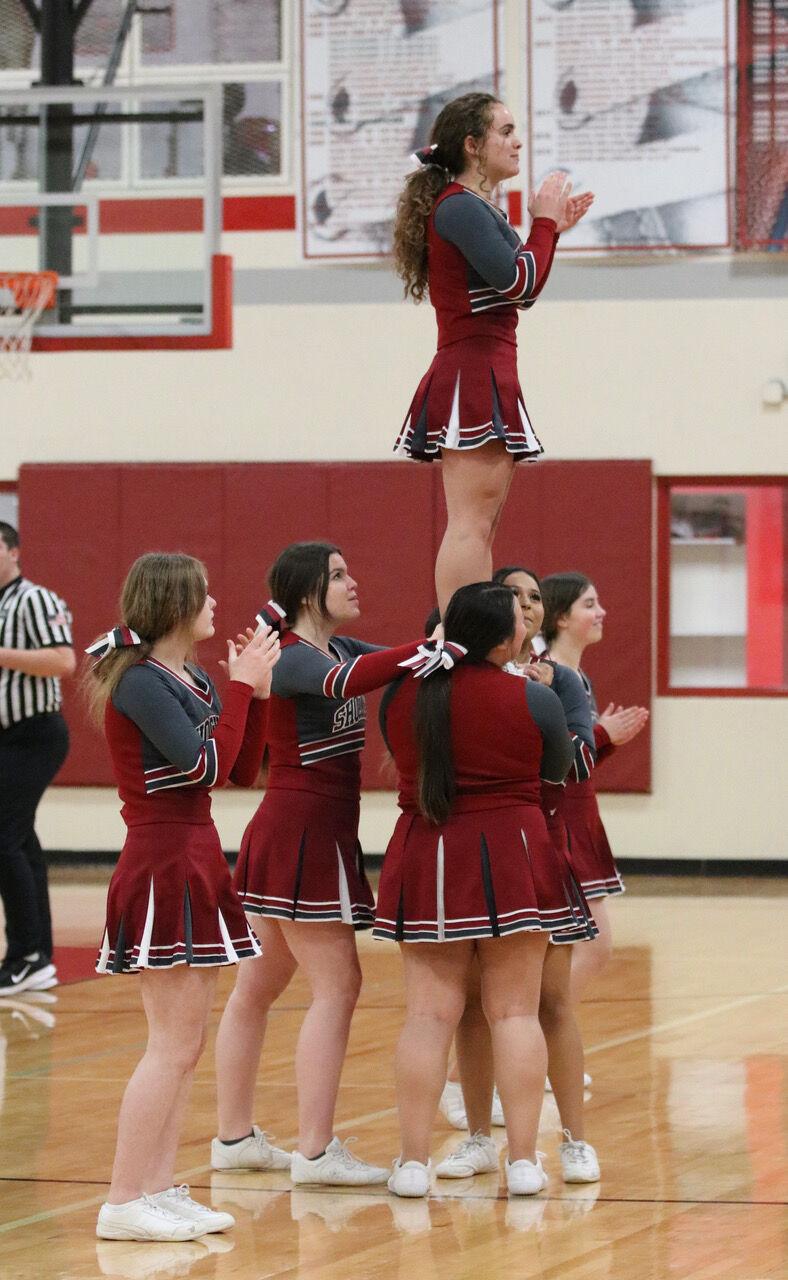 Coach Finkbeiner praised his team's ability to overcome adversity when things were not going their way.
"The Shockers played through adversity from the beginning without starter Jimenia Garcia and foul trouble that ensued in the first three quarters," he said.
Statistics were not available for the victories against the Devils, Nannies, and Wildcats at the time this article was written.
The Junior Varsity was also in action over the past couple of weeks. They defeated the Soap Lake Eagles 35-16 but fell to the Pateros Nannies 42-31.
This week the Shockers (7-0, 6-0 league) have just one game. On Tuesday, they travelled to Moses Lake to take on the Moses Lake Christian Academy Lions (6-1, 6-0 league). Results were not available before press time.