Whenever people commented on May Hinderer's long hair, she told them she was growing the hair to donate it to a girl who needed it.
Hinderer, a fifth-grader at Waterville School, hadn't cut her hair since she was in second grade. Her mother, Naoko had heard about Locks of Love, an organization that uses donated hair to make hairpieces for financially disadvantaged children who have lost their hair.
She thought that was a really good idea, and she suggested it to her daughters, Hana and May. Both of the girls decided they wanted to let their hair grow, so they could donate it to help a girl who was suffering from cancer.
The girls' hair grew and grew, and they loved having long hair.
Sometimes Naoko would ask them if they were ready to cut it, and the girls told her they weren't ready.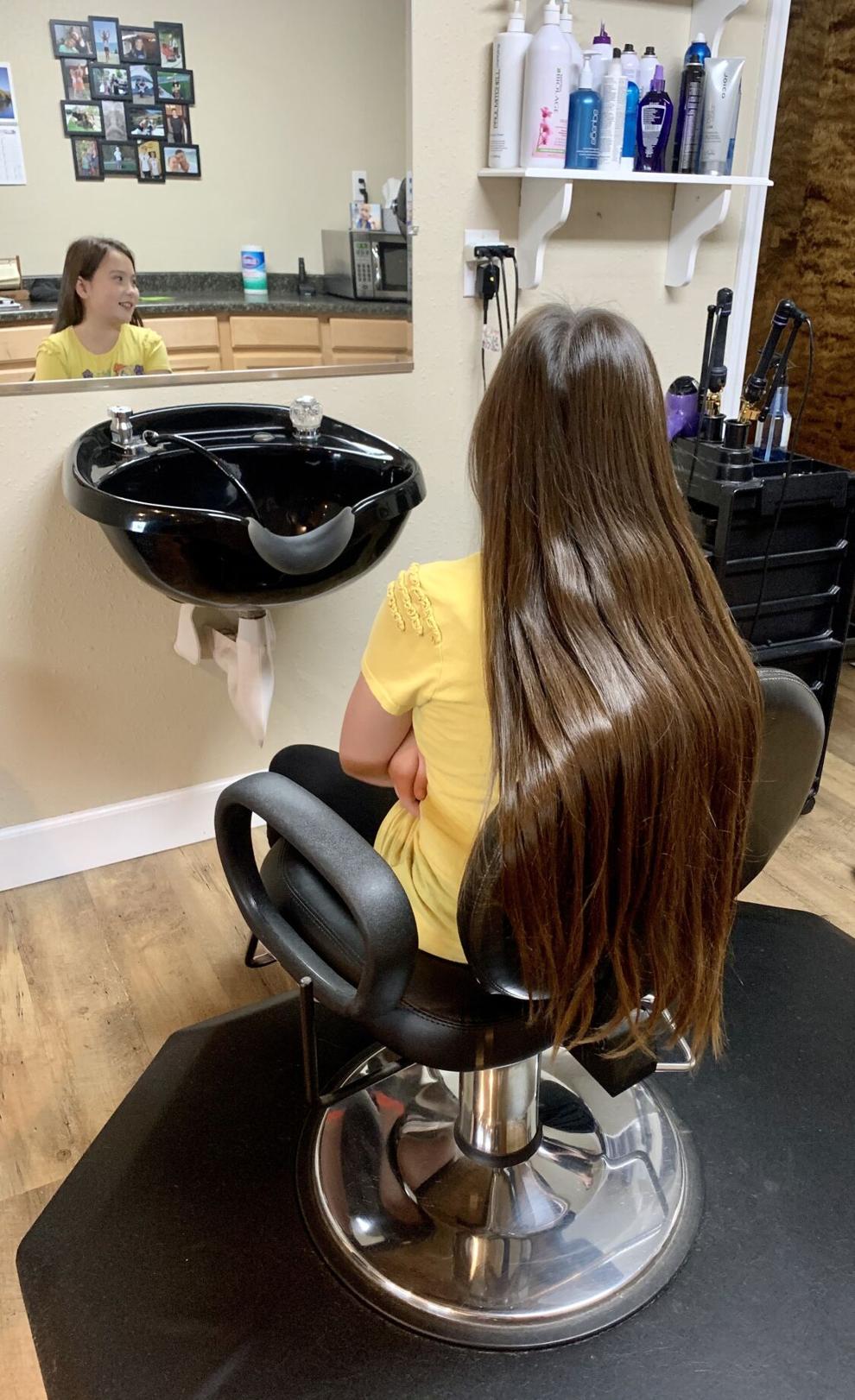 However, Naoko had to spend a lot of time each morning helping May to get the knots out of her hair, and May has a sensitive scalp, so this was not a favorite part of the day for her.
Naoko kept saying, "Maybe it's time to trim your hair."
Finally, May agreed it was. She recalled thinking, "I want to donate my hair; it's getting in my way."
Naoko measured the hair and May had about 15 inches of growth below the shoulder. May decided she wanted to leave it longer than shoulder length, though, so she had about 13 inches to donate. The minimum donation is 12 inches.
Naoko made an appointment with her hairstylist, Amie Doherty of East Wenatchee, and May went in to get her hair cut on Oct. 16. Doherty first put the hair to be donated into three ponytails and cut these off. Then she did the rest of the styling.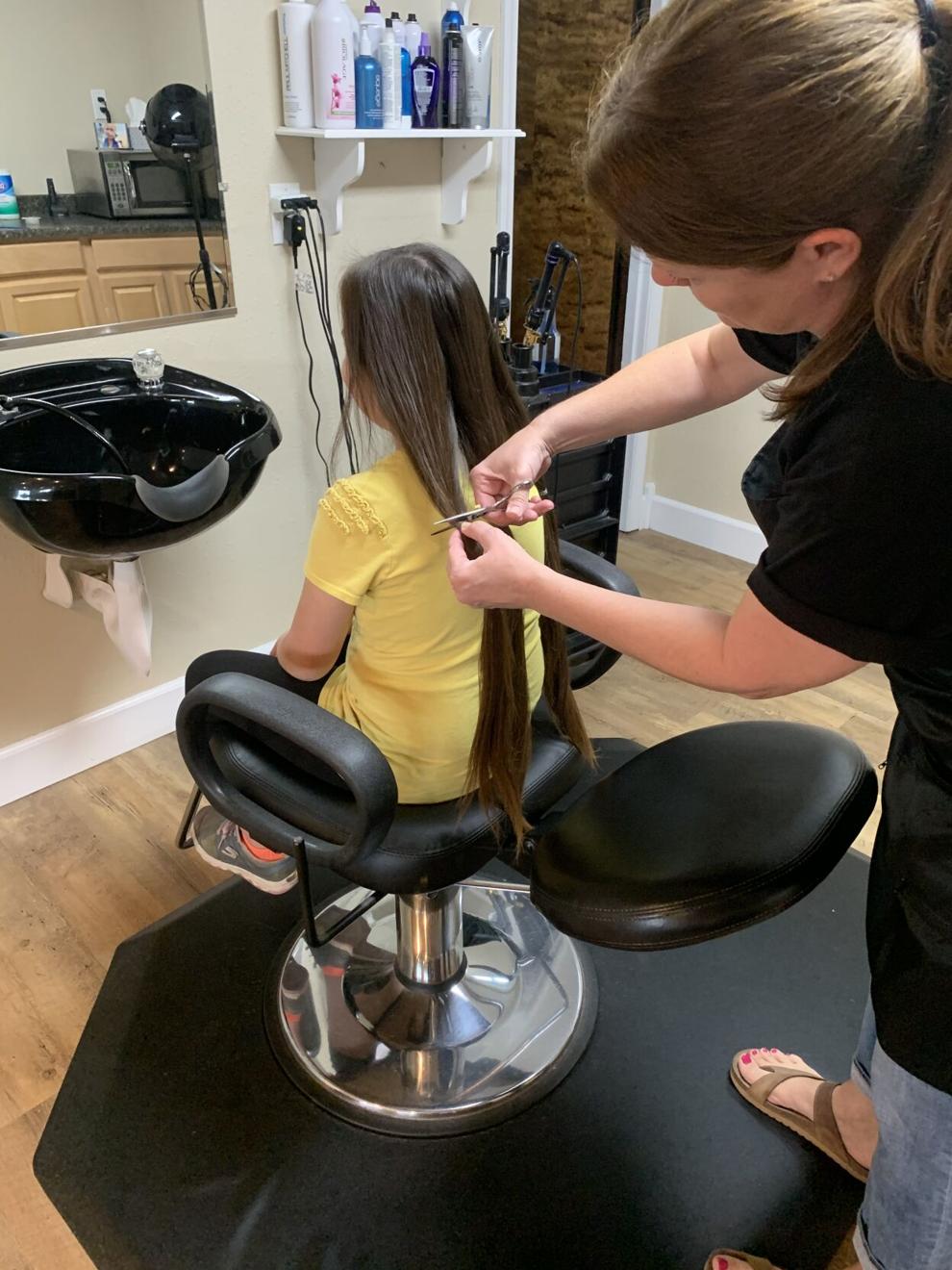 May and Naoko put those ponytails in Ziploc bags and mailed them to Locks of Love in West Palm Beach, Fla. that afternoon. May included a note with the donation.
Naoko said that Locks of Love will need 10-12 ponytails to make one hairpiece, so the donations for the hairpiece will come from a number of people.
Now, with her shorter look, May said that washing her hair is easy, and if she forgets to brush it in the morning it is not a big deal.
"It feels really light," May said.
Asked if the three years of nurturing the long hair were worth it, May said they were. In fact, she said she doesn't plan to cut her hair again until she has enough to make another donation.