I was invited to the home of John O. Ruud, a local Watervillian and avid gardener, to see his giant braid of Inchelium Red garlic. He is a lover of garlic and has planted rows of it already to overwinter. Inchelium is the oldest strain of garlic in North America and was here even before settlers came.
Ruud's expertise and gardening skills were evident immediately. I was shown garlic, shallots, and ripening tomatoes, and given a tour of his property which showed his vast prolificacy with every inch of earth. Plump, deep orange pumpkins lined his front drive, all grown by him. The seedpods remained of large, gorgeous flowers trailed along an archway trellis at his front walk.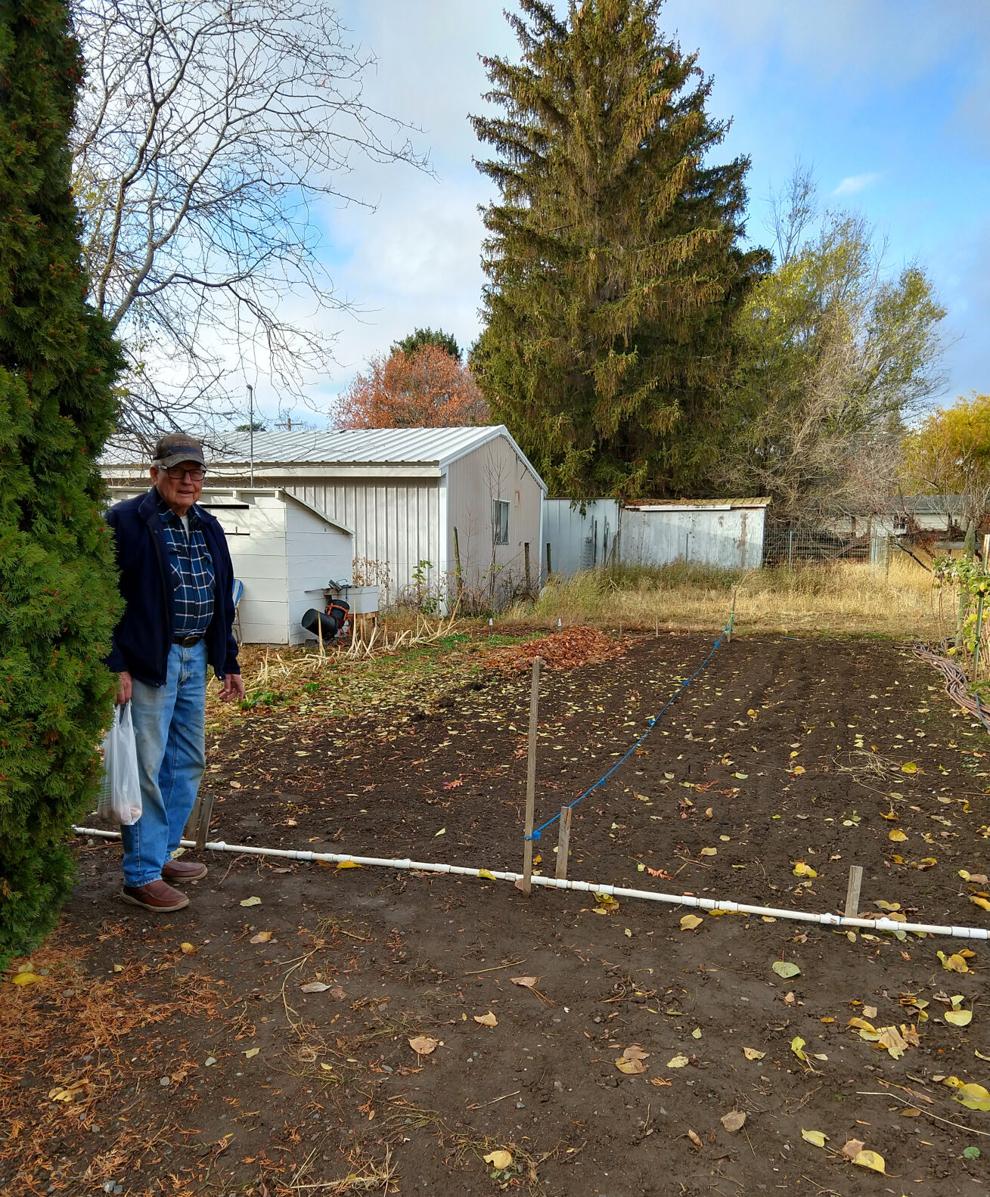 Dried stalks lined his garden plot, looking dead and bare. But a closer look reveals the Egyptian Walking onions, which propagate at the top of the stem, protruding out like a strange flower. Some stems had already fallen to the ground, and roots were tendriling their way down into the soil. A new plant will grow there in that spot next spring, making it appear that the onion walked at least a foot away from the original plant.
Ruud's raspberries, carefully pruned and kept neatly supported in rows, were purposely cut back for better quality and better tasting raspberries, and for easier access to them during harvest. Raspberries can spread by seeds (berries), runners (stolons), and canes (branches) touching the ground and rooting. Ruud must stay on top of things since raspberries are considered invasive.
Three piles of compost were in varying stages of decomposition. It takes him three years to go from grass clippings, branches, and other garden waste to a dark, rich soil like none I've ever seen. Certainly not like any you could find in a store.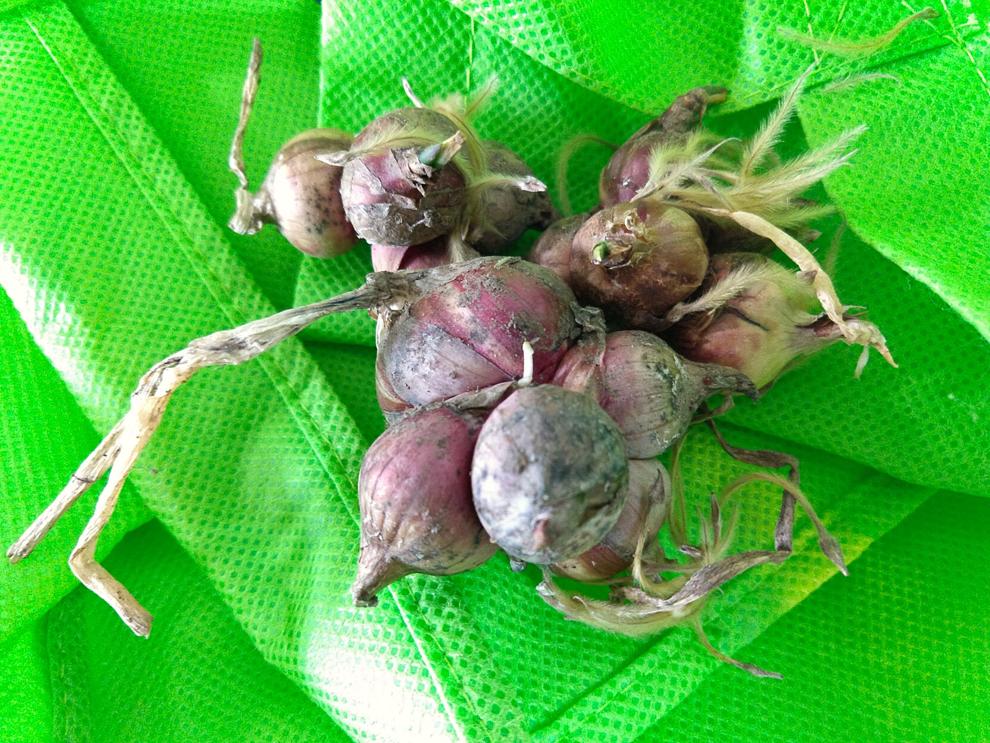 If I had to choose a favorite, which is difficult to do, I'd pick the gargantuan giant sunflowers that come back on their own that he leaves there for the birds to enjoy. Now that's a marvel.