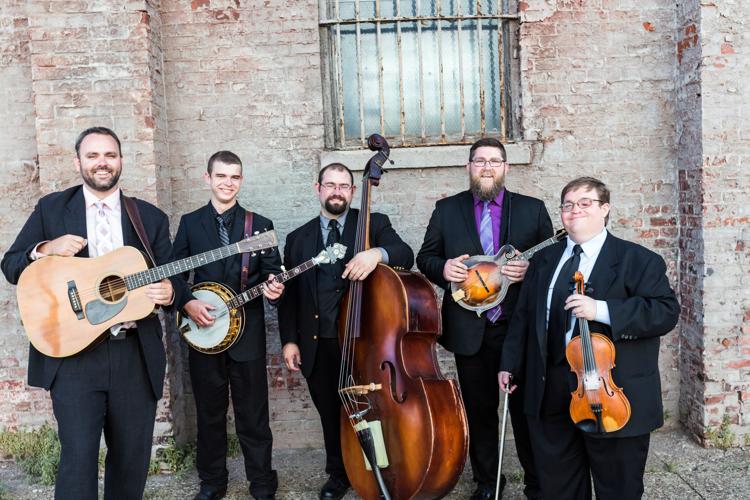 Kick-start your bluegrass summer with the 17th-annual Wenatchee River Bluegrass Festival, June 14-16, featuring superstar bluegrass bands. The festival will take place at the Chelan County Expo Center, 5700 Wescott Ave., Cashmere.
The extraordinary lineup includes:
Michael Cleveland & Flamekeeper is the International Bluegrass Music Association's most awarded "Fiddle Player of the Year" with 11 wins. Cleveland has won instrumental "Recorded Performance of the Year" six times and the band has won "Instrumental Group of the Year" five times. Cleveland is also a 2018 Inductee to the National Fiddler Hall of Fame.
Mile Twelve is highly regarded for its musicianship, material and energy. With a sound fresh and innovative, yet rooted in a solid foundation of bluegrass, the band moves easily among traditional bluegrass classics, original material and interpretations of pop music classics.
Jeff Scroggins & Colorado "is a high energy, high mountain, bluegrass explosion" with powerful vocals, tight harmonies and musicianship to match. The band's fiery style and lightning fast licks have earned fans worldwide.
Ned Crisp & Bottomline is a five-piece, high-energy band that takes pride in tight, four-part harmony vocals encompassing the traditional, contemporary, and gospel sounds of bluegrass, with solid rhythm, silky smooth lead work and consistently tight harmonies.
Modern Tradition is an energetic new band of accomplished musicians that blends the bluegrass music of their roots with their own unique flavor. They construct well-rounded and artistically diverse sound.
Rusty Hinges Bluegrass grew out of the bluegrass jam circles at Pacific Northwest festivals. Their music is a blend of traditional and contemporary bluegrass and Americana. Their collective experience results in a musical program that is polished and entertaining.
Roosevelt Road is a band of musicians bringing decades of experience and styles including bluegrass, Americana and gospel music to the Northwest.
Main Stage shows begin at 4 p.m. Friday and Saturday.
For those not quite ready for the high-speed jam sessions heard all over the grounds, the Slow Jam is the place to practice your chops. You can learn how to maneuver a jam session and maximize your enjoyment picking with other folks and meeting new bluegrass friends!
Step out and experience what it's like to perform in a band in the fun and relaxed Band Scramble.
To round out the festival experience, a team of young performers led by Jake Monroe has signed on to instruct youth instrument workshops, Taylor's Camp. The camp is designed to perpetuate the tradition of passing the bluegrass heritage to the next generation. For adult instrument workshops, learn some new tricks and tips from the top-notch musicians of the festival's headliner bands.
Wake up Sunday with the Sunday Morning Gospel Show featuring Roosevelt Road, Rusty Hinges Bluegrass, and Ned Crisp & Bottomline.
Camping opens Monday and is the best in a bluegrass community experience. Thursday campers are invited to the Meet and Greet Luau. Just look for the Hawaiian camp!
The Wenatchee River Bluegrass Festival is put on by the good folks of the Cashmere Community Concerts. For information on additional events and camping, call 421-0494 or visit wenatcheeriverbluegrass.com.
Cindy Jackson is a member of the Wenatchee River Bluegrass Festival board.