Author with local ties wins book awards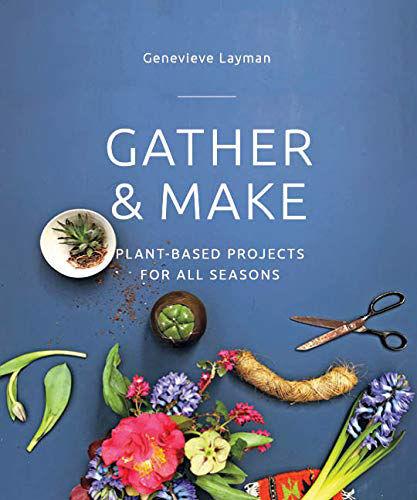 Genevieve Layman, a Portland-based author with Wenatchee ties, has earned accolades for her book "Gather & Make: Plant Based Projects for All Seasons."
The book — written, photographed, designed and published by Layman — was recognized with several awards including:
The 2019 Independent Publisher Book Award Gold, how-to category
The 2019 Eric Hoffer First Horizon Award for debut authors
The 2019 Eric Hoffer Gold Winner, home category
The 2019 Indie Book Award, how-to category
The 2019 Indie Book Award finalist for overall design
Layman grew up in Wenatchee. She is a registered horticultural therapist with the American Horticultural Therapy Association. She is the horticulture therapy program director at Earthtones.
"Gather and Make" is available locally at Wenatchee Natural Food and Full Bloom Flowers & Plants in Pybus Public Market.
Rockin' new sculpture debuts downtown
The Lake Chelan Arts Council and the City of Chelan have purchased a new painted steel sculpture by Jay Schaan titled "Miles and Miles of Blues."
The extra-large electric guitar was installed on a mid-block crosswalk on Woodin Avenue. The sculpture was created to be unveiled during the Lake Chelan Wine and Jazz Festival May 16-19.
Updated public art brochures — featuring "Miles and Miles of Blues" and other public murals and sculptures — will be available soon at the Lake Chelan Chamber of Commerce.
Student places district-wide art competition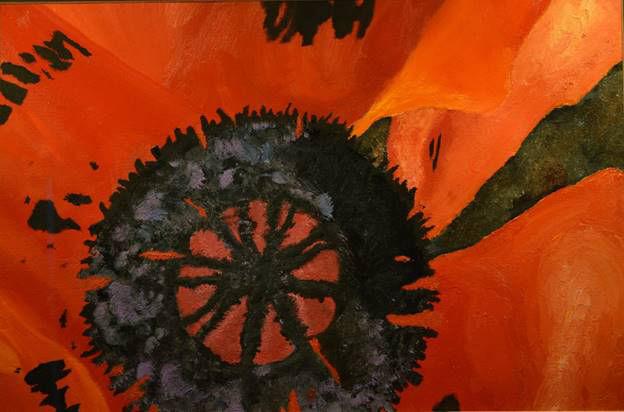 "Poppy" by Leif Weigel of Okanogan High School placed second in the 2019 Congressional Art Competition for high school students. The competition was held by the office of U.S. Rep. Dan Newhouse, R-4th District.
Weigel will be invited to display "Poppy" in a district office.
Summer concert series announces June shows
Benson Vineyards Estate Winery has announced its summer concert series.
The following shows are set for the month of June:
June 1, 2 to 5 p.m., Waterdog
June 8, 1 to 4 p.m., Mystic Plowmen
June 8, 6 to 10 p.m., Brian DiJulio and the Love Jacks
June 15, 2 to 5 p.m., Mugsy's Groove
June 22, 2 to 5 p.m., Vertigo Zoo
June 29, 2 to 5 p.m., Danny's Flask
— Lindsay Francis, World staff