Mission Creek Players presents 'The Elephant Man'
The curtains open in September on Mission Creek Players' "The Elephant Man" at the Numerica Performing Arts Center in Wenatchee.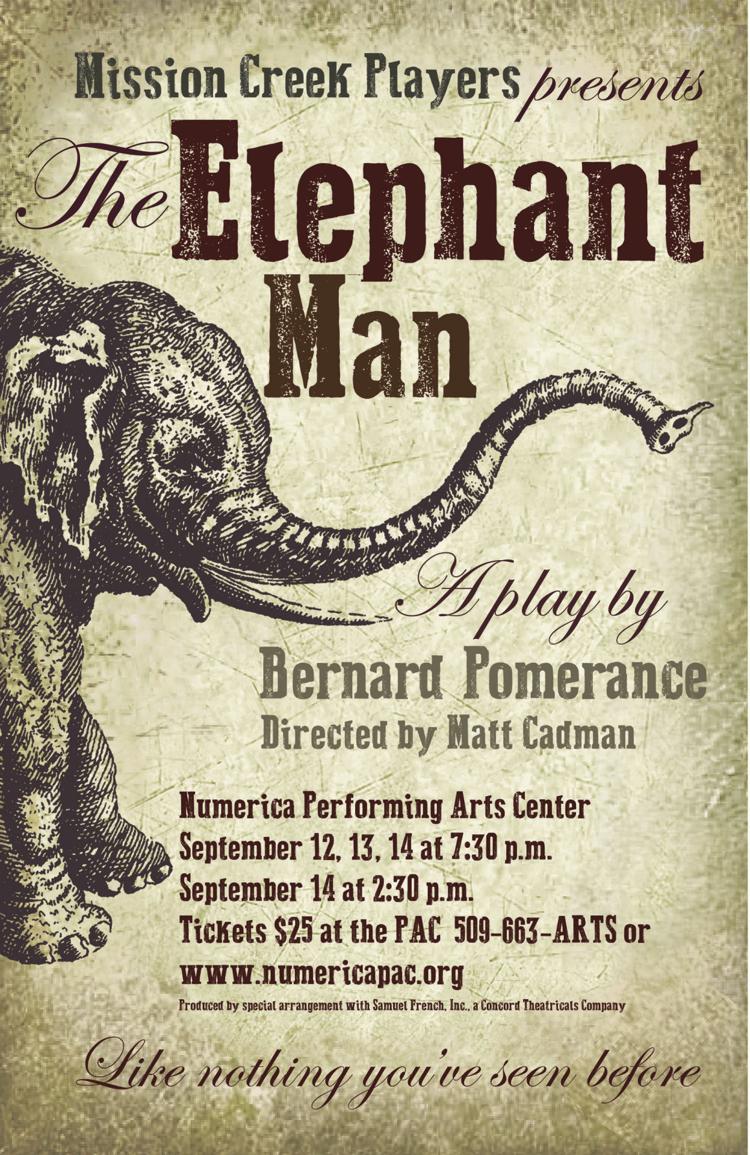 The award-winning play is based on the true story of Joseph "John" Merrick, a 19th century Englishman afflicted with a disfiguring congenital disease. Merrick earned a living as a side-show freak known as "Elephant Man."
The kind Dr. Frederick Treves becomes determined to help Merrick lead a normal life.
The Elephant Man is a powerful and poignant look at both humanity and inhumanity, of the suffering and stigma endured from stares of revulsion and finger-pointing, not to mention actual physical abuse and name-calling.
The play is being directed by Matt Cadman and co-produced by Terry Sloan and Kathy Smithson.
John Merrick: Matthew Pippin
Frederick Treves: Peter Kappler
F.C. Car Gomm/conductor: Milo Klanke
Bishop Walsham How/London policeman/Belgian policeman/voice of Dr. X: Brad Behrens
Pinhead manager/Lord John/Will Porter: Jeff Anderson
Ross/Snork: Alex Haley
Nurse Sandwich: Julie Davis
Pinhead #1/Countess: Janie Noviello
Pinhead #2/Duchess: Jewel Cripe
Pinhead #3/Princess Alexandria: Lynn Yialelis
Pinhead #4: Jennifer Talbot
Four performances are planned — at 7:30 p.m. Sept. 12-14 and a 2:30 p.m. matinee on Sept. 14. Tickets are $24 and available now at numericapac.org.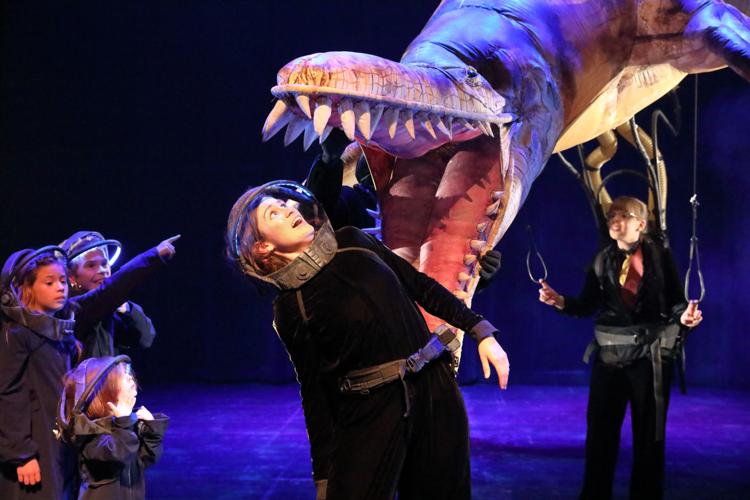 Wenatchee Numerica PAC announces new season
The Numerica Performing Arts Center's lineup for the coming season includes everything from magic, dancing and St. Nick to Elvis, ukuleles, a prehistoric underwater tour and Glenn Miller.
Tickets for the 10-show season are on sale now to members and will be available to the public Aug. 14. For information, go to numericapac.org, visit the box office at 123 N. Wenatchee Ave. or call 663-2787.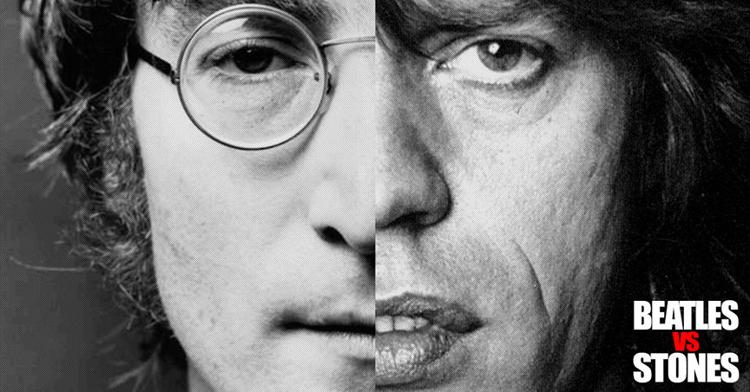 The World Famous Glenn Miller Orchestra: 7:30 p.m. Sept. 18. The 18-member touring band brings jazz and swing hits.
An Evening with Jake Shimabukuro: 7:30 p.m. Oct. 11. The Hawaiian-born Shimabukuro is called the "Jimi Hendrix of the ukulele."
Erth's Prehistoric Aquarium Adventure: 6:30 p.m. Oct. 25. Actors, technology, puppets and science create a visual experience connecting young audiences to the real experience of paleontology.
Holiday Spice: 7 p.m. Dec. 6 and 1 p.m. Dec. 7. Community talent provides dance, music, comedy and theater performances.
Old Time Radio Show "Miracle on 34th Street": 7:30 p.m. Dec. 17. A live musical radio play.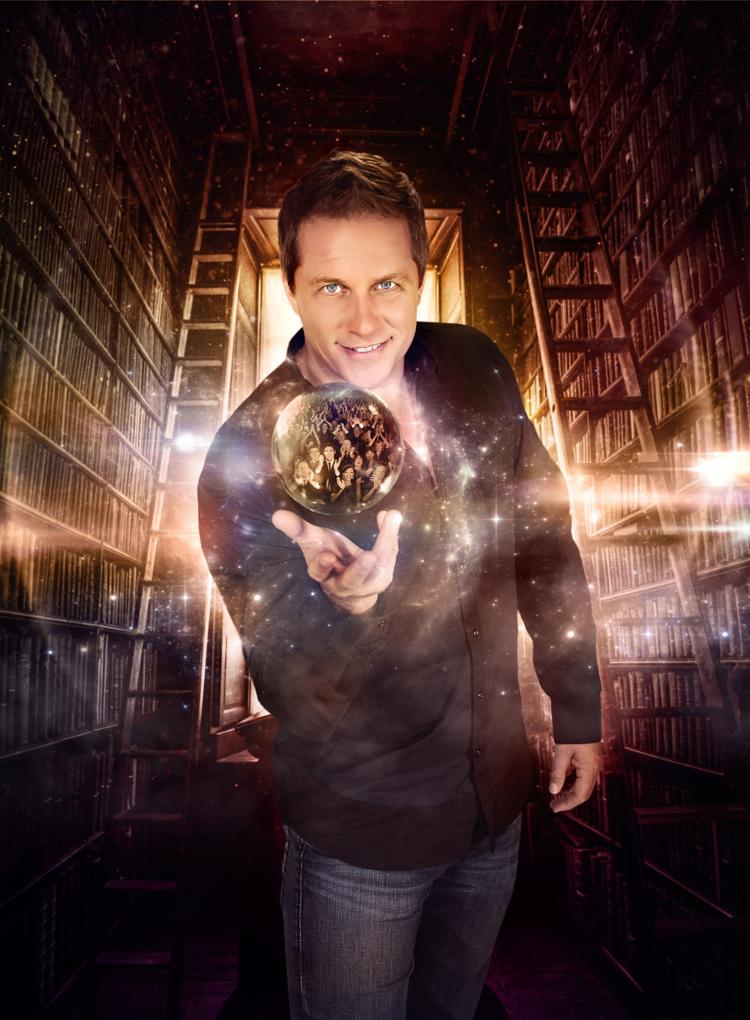 Dancing with the Wenatchee Stars: 7:30 p.m. Jan. 17. Based on the popular TV show, six community members learn a dance routine.
Beatles vs. Stones — A Musical Showdown: 7:30 p.m. Feb. 22. Tribute bands compete in a musical showdown.
Disenchanted!: 7:30 p.m. March 12. A 95-minute musical about Snow White and her posse of princesses.
Mike Super — Magic & Illusion: 7:30 p.m. April 9.
One Night in Memphis — #1 Tribute to Presley, Perkins Lewis & Cash: 7:30 p.m. June 1.
Bus trips link entertainment, education, transportation
Link Transit is offering a series of monthly bus trips starting Aug. 16 designed to show off interesting and fun destinations in Chelan and Douglas counties easily accessed by already established bus routes. The free monthly tours are designed for children and their caregivers looking to explore.
All tours begin and end at Wenatchee's Columbia Station and are designed to familiarize community members with public transportation. Participating families will receive a guide to bus-friendly family destinations.
The first trip leaves at 1 p.m. Aug. 16, taking advantage of the long summer days for an afternoon road trip via the No. 25 bus through some of Douglas County's historic dryland wheat fields. See some cool glow-in-the-dark rocks and start your own North Central Washington rock collection. Stroll through Waterville's historic downtown, check out the courthouse, Nifty Theatre and the 116-year-old Waterville Historic Hotel. Catch the return No. 25 bus to end the guided tour at 5:30 p.m.
The other trips planned include:
Wenatchee Riverfront Railway: 10:30 a.m. Sept. 20.
Cashmere Museum and Pioneer Village: 9:30 a.m. Oct. 25.
Liberty Orchards: 9:30 a.m. Nov. 8.
Letters to Santa Post Office trip: 9:30 a.m. Dec. 13.
Link Transit also offers monthly guided art tours for the First Friday ArtsWalk.