Wenatchee
Community concert season includes something for everyone
Opera, classics, comedy, western and a Beach Boys tribute are included in the Wenatchee Community Concert Association's 2019-20 five-concert season that starts in September and ends in March.
All concerts are at Wenatchee High School.
Ben Gulley, an American operatic tenor, joins forces with the Mark Lowrey Trio to kick off the season Sept. 6 with a musical journey featuring selections from Broadway, classical and Americana genres. Dan Miller's Cowboy Music Revue is Oct. 6. Jason Lyle Black brings a combination of music and comedy on Oct. 22. Sail On — Beach Boys Tribute is Feb. 17, and Sons of Serendip, a piano, harp, cello and voice quartet, wind up the season on March 27.
Early-bird season tickets to all five concerts are available for $60. The price climbs to $70 after that. Single tickets, $25 for adults or $10 for students, are available two weeks before each concert. For information, go to wenatcheeconcerts.org.
Founded in 1937, Wenatchee Community Concert Association seeks to provide great entertainment while supporting the arts.
East Wenatchee
Clearwater goes live with Latin Nights, country
The Clearwater Saloon & Casino is making a push as a live music venue.
"We think that the Club Clearwater can be a major presence on the local live music scene in the Wenatchee Valley," said Mark Greene, who is helping owner Jerry Howe with the music lineup. "We are going to do our level best to make it happen."
Faraones Del Norte USA kicks off Club Clearwater's Latin Nights on July 5, hosted by Johnny Anaya, a DJ with a local Spanish radio station. The plan moving forward is to host live Latin music at the club two Saturdays a month. Faraones Del Norte USA will return for a Saturday showcase event on July 20.
Fridays will be the regular night for country music bands, Greene said, though Elvis takes the stage on July 19. Danny Vernon's Illusions of Elvis will perform a 2 p.m. matinee open to all ages and a show at 8 p.m. for the 21-and-older crowd. Vernon was voted one of the world's 10 best Elvis impersonators by the Elvis Presley Enterprises Group.
Wenatchee
Writers talk perspective at July 20 meeting
"Playing with perspective" is the topic of the July 20 Write on the River's Writers Meeting Writers meeting, providing an opportunity to kick start a new writing project or add dimension to a work in progress.
Workshop presenter Susan Lagsdin, who writes for The Good Life magazine, will lead a revealing experiment with two of the most flexible elements of storytelling — voice and time. Expect hands-on, shared writing exercises and ideas to liven up and give depth to that novel, short story or memoir.
The hour-long meeting starts at 9:15 a.m. at the downtown Wenatchee Public Library (at the corner of Orondo and Wenatchee avenues. Meetings are free and open to any aspiring, new or published writer.
Write on the River is a nonprofit, regional writing organization dedicated to fostering the writing arts, sustaining a vital writing community and nurturing writers from inspiration to publication.
Twisp
Confluence Gallery opens two new shows in July
Two new shows open at Twisp's Confluence Gallery and Art Center July 13 and run through Aug. 17.
Metamorphic Alchemy curators James Moore and Linda Augier personally selected the artists for the Metamorphic Alchemy Encaustic Show being featured in the main gallery. It displays the works of 12 encaustic artists — divided evenly between the east and west sides of the state, expressing a variety of approaches and styles. The opening reception is 5 to 7 p.m. July 13.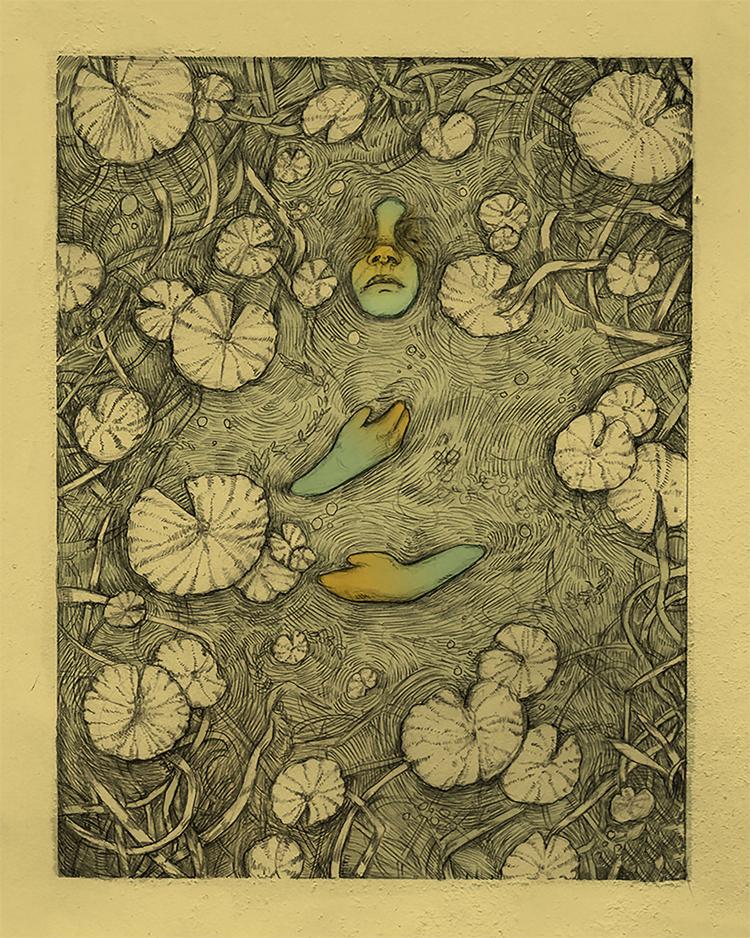 Spokane artist Chrysta Kay's show Ephemeral, featured in the community gallery, explores the transient nature of waterways and the interconnection — however fleeting — between all bodies of water and human emotion. Her multimedia works have been featured in several regional and national publications such as Green Zone Quarterly, Energy Magazine, and Create! Magazine.