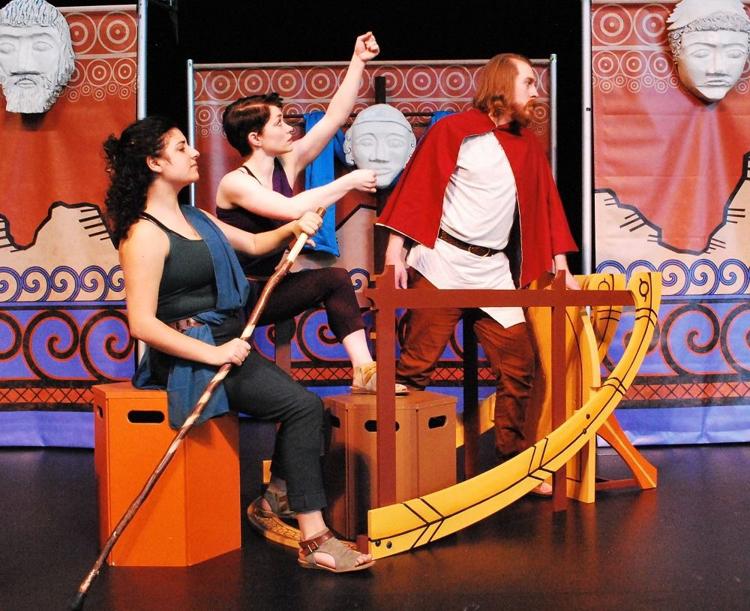 Libraries host Book-It Repertory Theatre's 'The Odyssey'
Book-It Repertory Theatre of Seattle helps kick off North Central Regional Library's summer of fun next week with 10 performances of "The Odyssey: an exploration of Myth, Magic and Monsters."
Adapted from Homer's epic poem, the performance for all ages celebrates Greek tradition and theatrical mask, the importance of teamwork and problem solving, and the power of ingenuity and perseverance as it shares the adventures of Odysseus and crew.
The presentation in Wenatchee is set for 2 p.m. Monday at Pybus Public Market. All other performances are at the branch libraries including:
◆ Cashmere: 11 a.m. June 24
◆ Ephrata: 10 a.m. June 28
◆ Oroville: 11 a.m. June 26
◆ Tonasket: 11 a.m. June 27
◆ Waterville: 11 a.m. June 25
Land Trust offers two Saddle Rock outings
Explore Saddle Rock on two family outings led by the Chelan-Douglas Land Trust next week.
The "Check Out Nature With These Backpacks" starts at 6:30 p.m. Tuesday at the covered shelter at the Saddle Rock Trailhead.
Check out a pre-loaded "nature backpack" from the North Central Regional Library bookmobile that will be parked at the Trailhead and learn how to use the tools inside — binoculars, compass, magnifying glass and insect catcher — to identify plants and animals during the hour-long outing.
Children must be accompanied by a parent and all hikers will need to fill out a liability release. No RSVP required.
"Up & Over Saddle Rock: Evening Hike" starts at 7 p.m. Friday, June 28. Meet at the Jacobson Preserve trailhead area. The adventure starts with a shuttle to the Saddle Rock Trailhead to begin the 3-mile hike, up and over Saddle Rock, then back down the Jacobson Trail to the waiting cars.
Enjoy a snack break and the view at the top, enhanced by the moonlit evening. Bring water, flashlight or headlamp, hiking pole if needed and wear sturdy shoes to walk over uneven terrain. An RSVP is appreciated, but not required.
For information, call 667-9708.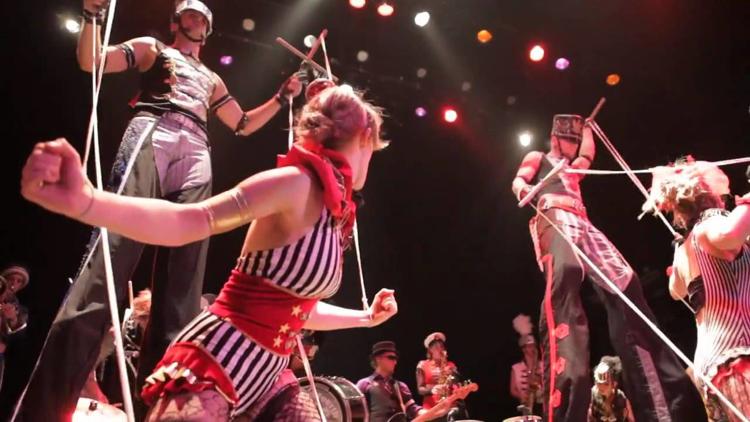 Methow Arts Festival includes music, art, pie-eating
Music, art projects, pie-eating contests and more are in store at the 2019 Methow Arts Festival from 11:30 a.m. to 4 p.m. July 4 in Twisp River Park — following the Twisp parade.
Admission is $15 for adults, $5 for children age 13-18. Children age 12 and under are admitted for free. Tickets are available online (wwrld.us/2InV2KM) or at the Methow Arts office. Call 509-997-4004.
The stage line up includes MarchFourth Marching Band, Laura Love and the Family Dog Band and more.
MarchFourth includes 20 musicians, dancers and artisans including stilt walkers, hoopers and Vaudeville-style dancers.
Laura Love is "folk-funk" singer, songwriter, bassist and author who has been recording and touring since the early 1990s.
A dozen hands-on art-making booths also are featured, with something for children and adults. Make beaded chokers, summer wreaths, top hats, slime-making, dress up and photo, ancestral skills, facepainting and tie dye t-shirts.
The festival also includes a beer garden and local food zone, along with the popular pie-eating contest.
The annual July 4 event has been organized by the Methow Arts Alliance since 1987.
New this year are some eco-friendly initiatives including doing without plastic straws, plastic throwaway tablecloths and plastic water bottles. Reusable water bottles will be available for rent. The beer garden will us only recyclable glasses and cups.
Feddersen receives 2019 Artist Trust Fellowship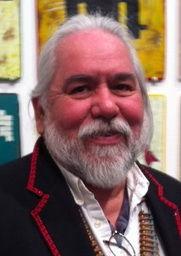 Okanogan County artist Joe Feddersen has received the 2019 Artist Trust fellowship award to support his work and allow him to investigate new possibilities.
Artist Trust awards grants to artists of all disciplines throughout the state for a mix of project-based funding to merit-based awards. Recipients are selected by peer-review panels of artists and arts professionals from the Pacific Northwest.
Feddersen, a member of the Colville Confederated Tribes who lives in Omak, is nationally renowned for using his abstract art — printmaking, weaving, ceramic and glass — to share a universal story connecting land, community and culture.
Chelan sailing club hosts 'Try Sailing Day'
Experience the quiet freedom of floating on Lake Chelan in a sailboat courtesy of the Lake Chelan Sailing Association. Club members are offering free sailboat rides from 10 a.m. to 2 p.m. Sunday at the Lakeshore Marina.
Life jackets are provided but child life jackets are limited, so bring your own if possible.
The event is subject to weather conditions.
For updates, visit the Lake Chelan Sailing Association Facebook page.
— Nevonne McDaniels, World staff