Wenatchee
'Victorious' auditions coming Oct. 15-16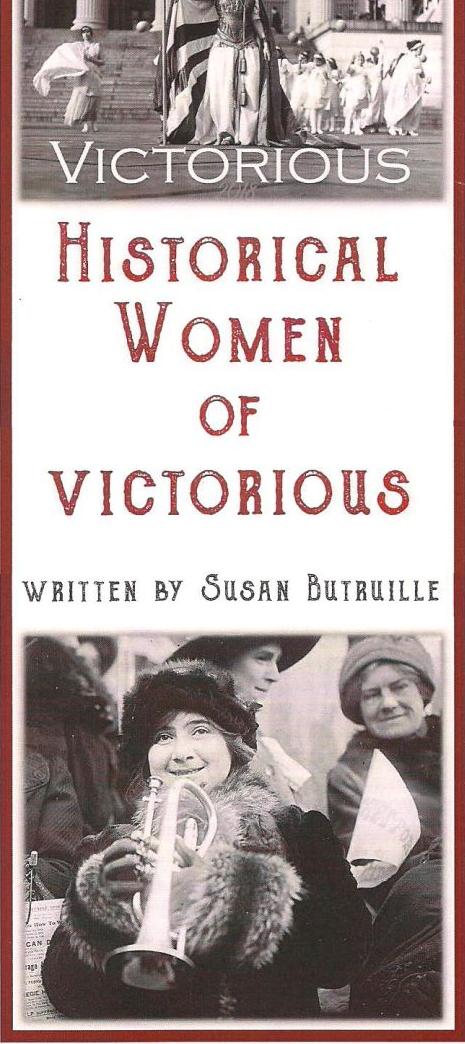 A casting call is going out for female actors interested in performing original material in celebration of the 100th year of women getting the right to vote.
"Victorious 2020" is an artist-generated production that debuted in beta in 2018. It is being fully staged at Snowy Owl Theater in Leavenworth next spring by the regional performing group Dangerous Women. Rhona Baron is the director.
2-3 hip-hop stylists adept at spoken word
3-4 strong female leads, age 25-35, including a narrator role
Others as talent inspires.
Prepare a 1-2 minute monologue and short song, acapella if you sing, or instrumental if you play.
Auditions are 6:30 to 8:30 p.m. Oct. 15 and 16 at the Wenatchee Valley Senior Activity Center, Suite B, 1312 Maple St., Wenatchee. For information, go to facebook.com/DangerZone98826/.
Leavenworth
Banff Mountain Film Festival tour on its way
The Leavenworth Winter Sports Club is helping with the transition to the winter season Nov. 19 with The Banff Mountain Film Festival World Tour, screened at the Leavenworth Festhalle.
This year's tour features a collection of the most inspiring action, environmental and adventure films from the festival in Banff, Alberta. Traveling to exotic landscapes and remote cultures, and bringing audiences up-close and personal with adrenaline-packed action sports, the 2019/2020 World Tour is an exhilarating and provocative exploration of the mountain world.
From approximately 350 films entered into the annual festival, award-winning films and audience favorites are among the films chosen to travel the globe.
Tickets, $15-$20, will be available in early November. Check at skileavenworth.com for details on locations to get tickets in advance.
The Festalle will open at 6 p.m. for socializing and beverages. The movies will start at 7 p.m.
Soap Lake
Masquers Theater presents 'Guys and Dolls'
"Guys and Dolls" is coming to Masquers Theater in Soap Lake next weekend.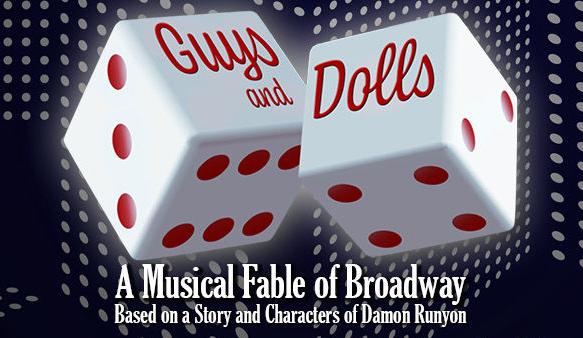 Based on two short stories by Damon Runyon, the Tony and Pulitzer-prize winning musical tells the story of the longest running craps game in New York City. Its songs, written by Frank Loesser, have become classics — "Luck Be a Lady," "Bushel and a Peck," and "Sit Down, You're Rocking the Boat".
Star-crossed lovers Sky Masterson and Sarah Brown are portrayed by Adam Zaleski and Allison Pheasant. Andrew Covarrubias and Jamie Cordell play Nathan Detroit and Miss Adelaide, the 14-year engaged couple who share a cold.
"This show is filled with so many engaging characters and has been fun to put together for our audiences," said director Cheri Barbre. "The cast is great, and I'm proud of them. Everyone will thoroughly enjoy their performances. Come and see!"
The curtains open at 7:30 p.m. Fridays and Saturdays and 2 p.m. Sundays Oct. 18-Nov. 10. Tickets are $20, available at masquers.com, or call 246-2611.
George
George brews up CoffeeHouse concert series
George's monthly CoffeeHouse concert series is gearing up for the fall and winter, inviting a range of Americana, roots, folk, cowboy and bluegrass musicians from across the Pacific Northwest.
The CoffeeHouse concerts happen monthly at the George Community Hall, 403 W. Montmorency Blvd., from October through April each year. They are a nod to the original coffeehouse concept — small, urban cafes of the 1950s Beatnik era that became youth culture music venues for the likes of Bob Dylan, Joan Baez and Pete Seeger.
Admission is just $5 per person. Kids 12 and under get in for free, but must be accompanied by an adult. Fresh-baked refreshments are served during intermission by the Georgettes. Bands are paid with a hat-pass, with a suggested donation of $8-$12 per person. Concert start time is 7 p.m. (unless otherwise noted). Doors open at 6:30 p.m. for best seating.
Nov. 16: Beyond the Rain
Dec. 14: Marlin Handbell Ringers
Jan. 15: The Weavils
Feb. 15: Roosevelt Road
March 14: West Fork Stringband
April 11 or 25: Saddle Rockers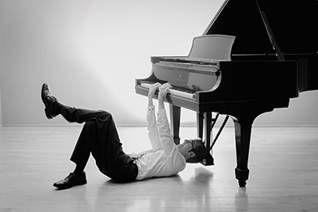 Wenatchee
Community Concert Association presents Jason Lyle Black
Recognized for being "the most unique piano entertainer you will ever see," Jason Lyle Black is bringing his unorthodox comedy piano show to Wenatchee High School at 7 p.m. Oct. 22.
Award-winning pianist, composer and entertainer, Black is known for his ability to connect with any audience, whether through his artistry on piano with favorites like "Rhapsody in Blue," or his comedy bits like "Songs Not to Play at People's Weddings and Funerals."
Black is known for his backwards and upside down playing. His show blends comedy, movie soundtracks, Broadway classics, Disney tunes and improvisation.
Tickets are $25 for adults, $10 for students. For information, go to wenatcheeconcerts.org or call 670-6922. This is the third concert in this year's concert season.
Winthrop
Winthrop Barn hosts Farewell Angelina
Farewell Angelina, an all-female country group with four powerhouse vocalists, dynamic songwriters and accomplished multi-instrumentalists reminiscent of the Dixie Chicks, Pistol Annies and SheDaisy, is coming to the Winthrop Barn.
Tickets to the 7 p.m. Nov. 16 concert are available at Riverside Printing in Winthrop, the Methow Arts office in Twisp or online at farewellangelina.brownpapertickets.com/. Advance tickets recommended. The cost is $11 to $30.
Named after a haunting Bob Dylan song, Farewell Angelina is a band of longtime friends — Nicole Witt, Andrea Young, Lisa Torres and Ashley Gearing — who met pursuing their dreams in Nashville. The group has toured with the Kevin Bacon Band.
Wenatchee
Wenatchee Valley Museum & Cultural Center gets haunted
The Wenatchee Valley Museum & Cultural Center, in partnership with Haunted in Washington, is presenting a Haunted Museum this year, an interactive haunted house experience at the museum, 127 S. Mission St.
The Haunted Museum, which is not recommended for children under 13, takes guests through the usually off-limits parts of the museum. From loading dock entrances, to back stairways, and down into the basement, the Haunted Museum will trick and treat guests to scary and thrilling creatures and special effects as they venture through a maze of horrors.
Spook nights are scheduled Oct. 18, 19, 25, 26, 29, 30 and 31.
Pre-sale tickets are $12 each and are available at wenatcheevalleymuseum.org or by calling the museum at 888-6240. Tickets are available at the door for $15 starting at 6 p.m.
Wenatchee
Circle Mirror Transformation takes Riverside Playhouse stage
Full Circle Theatre Company is presenting "Circle Mirror Transformation" in November at the Riverside Playhouse, 233-B N. Wenatchee Ave.
Written by Annie Baker, it's the story of what happens when four lost New Englanders enroll in a six-week-long community center drama class and begin to experiment with harmless games, leading to broken hearts and tiny wars of epic proportions. Performances are at 8 p.m. Nov. 8-9, 14-16 and 22-23.
Tickets, $20, are available at numericapac.org or at Riverside Playhouse one hour before the show.